MPD officers involved in Jaylin McKenzie's death will not face criminal charges
Published: Sep. 26, 2023 at 11:33 AM CDT
|
Updated: Sep. 26, 2023 at 6:30 PM CDT
MEMPHIS, Tenn. (WMC) - The Memphis Police officers involved in Jaylin McKenzie's death will not face criminal charges, according to District Attorney Steve Mulroy. However, Mulroy says the video of the traffic stop left his office with several concerns about MPD policy violations.
The Memphis Police Department confirmed Rookie Officer Nuhame Dorme, his veteran partner Officer Christopher Jackson, and the responding supervisor Lieutenant Mark Gilbertson, all violated department policies during the fatal traffic stop.
According to MPD, both officers in the initial traffic stop violated MPD pursuit policy, and Officer Dorme was found to have not activated his body-worn camera during the chase and fatal shooting.
"Officer Dorme and his partner violated MPD policy by engaging in a high-speed chase for traffic violation and continuing that chase, despite having an operable siren," said DA Mulroy.
DA Mulroy says video evidence confirms McKenzie disobeyed officers' orders, led police on a chase, and had an assault rifle and a handgun on his person. Evidence also shows McKenzie fired his handgun twice and would have likely fired a third time if his gun had not jammed.
However, because Officer Dorme failed to have his body cam turned on, the DA's Office has no evidence to contradict both officers' claims that McKenzie fired first and an officer shot back in self-defense.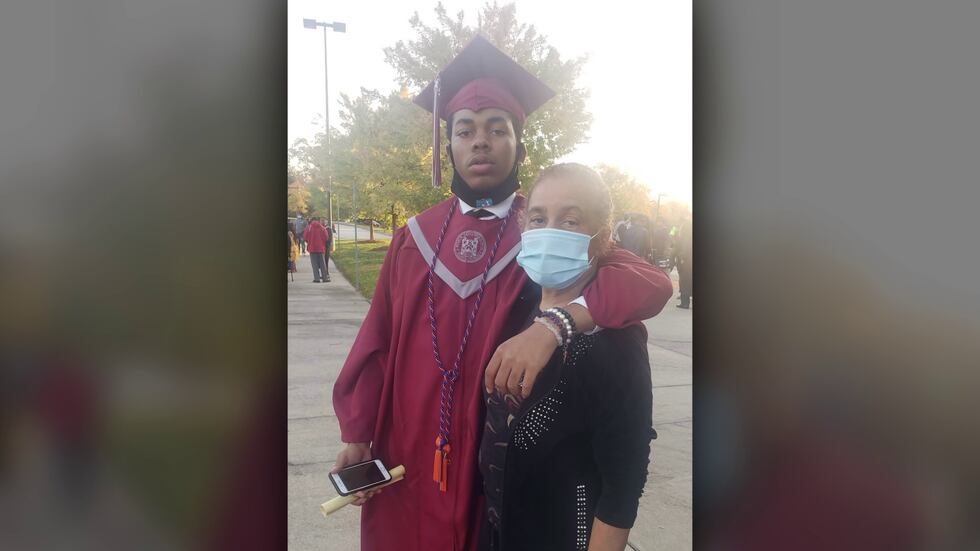 According to MPD, Lt. Gilberton also violated department policy by failing to separate the two partners after arriving on the scene.
"The supervising officer failed to separate those two after the shooting," said Mulroy. "Instead, he deliberately placed them in the same patrol car by themselves for several hours. This allowed them to discuss their facts of the case together."
Mulroy said he sent a letter to Police Chief CJ Davis about the concerning violations and discrepancies in both of the officers' statements.
"I hope that this entire dialogue can lead to improvements on officer conduct, and I believe Chief Davis is working precisely on that," said Mulroy.
He said for the DA's Office to bring criminal charges, they must be confident they can prove an actual violation of a criminal statute beyond a reasonable doubt
Mulroy says they do not have sufficient evidence to do that.
Police say the traffic stop was attempted while officers were patrolling an area to combat smash-and-grab thefts. They say the vehicle they pursued was suspiciously in a parking lot while businesses were closed.
The Shelby County District Attorney's Office released footage on September 12.
The video shows officers pursuing a white vehicle. Once that vehicle comes to a stop, McKenzie gets out and runs away.
Nine gunshots can be heard; officers are then seen standing around McKenzie's lifeless body, where they pull a gun from his side.
Tennessee Bureau of Investigation is still investigating the shooting and will provide its findings to the District Attorney's Office upon completion.
Click here to sign up for our newsletter!
Click here to report a spelling or grammar error. Please include the headline.
Copyright 2023 WMC. All rights reserved.