Harold Ford, Jr. marries in Florida
Published: Apr. 26, 2008 at 12:55 AM CDT
|
Updated: Apr. 27, 2008 at 1:35 AM CDT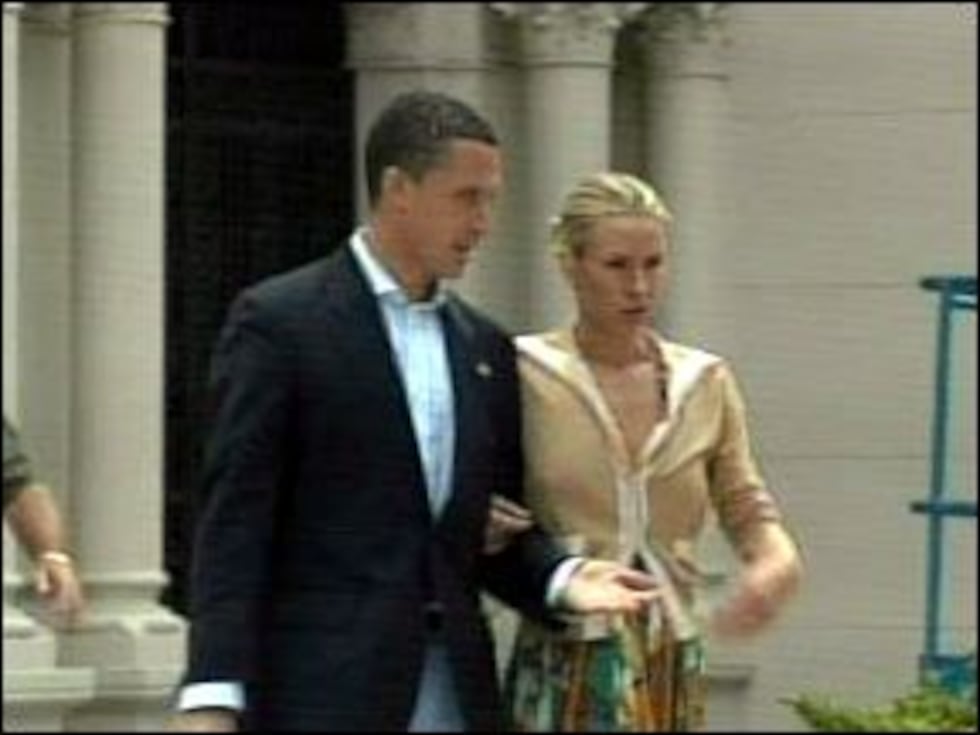 Around 300 guests, including the elite of Memphis and Washington, gathered at Miami's Trinity Cathedral Episcopal Church Saturday to witness the nuptials of Harold Ford, Jr. and socialite Emily Threlkeld. The lavish ceremony included a total of 26 attendants for the bride and groom.
"When you're marrying a guy who's achieved a lot of success at a very early age in politics, then you tend to be marrying a guy who has a lot of friends," said Washington Post columnist Amy Argetsinger at the couple's wedding rehearsal Friday.
Threlkeld works for fashion designer Carolina Herrera. Her mother met Ford first and believed he would be a great match for her daughter.
Ford's mother Dorothy has welcomed Threlkeld into the family with open arms. Argetsinger attended a tea Dorothy threw for her future daughter-in-law.
"There was a lot of love in the room. Dorothy Bowles Ford just kept doting on Emily. Sort of touching her cheek and calling her 'my baby'," Argetsinger said.

Ford, a former Tennessee congressman who was once profiled as one of People Magazine's "50 Most Beautiful People", proposed to his lady over champagne at the Ritz in Paris. Threlkeld was tied up at work and nearly stood him up -- she kept Ford waiting for over an hour -- but in the end, everything worked out beautifully.
"I think it looks like the start of a beautiful relationship," said Argetsinger.
And Ford's friends think Threlkeld is the perfect woman for the Memphis-born man who was up until today considered one of America's most eligible men.

"One of his friends gave a toast and said that whenever they would sit around and talk about what kind of woman Harold should be with. And when you are a super eligible bachelor in politics in your late 30s people spend a lot of time sitting around and thinking about who is going to be just perfect for you. They say Emily was exactly what they envisioned," said Argetsinger.
Click here to e-mail Donna Davis.