Texas man sees Jesus in meteorite
Published: Dec. 17, 2007 at 2:04 PM CST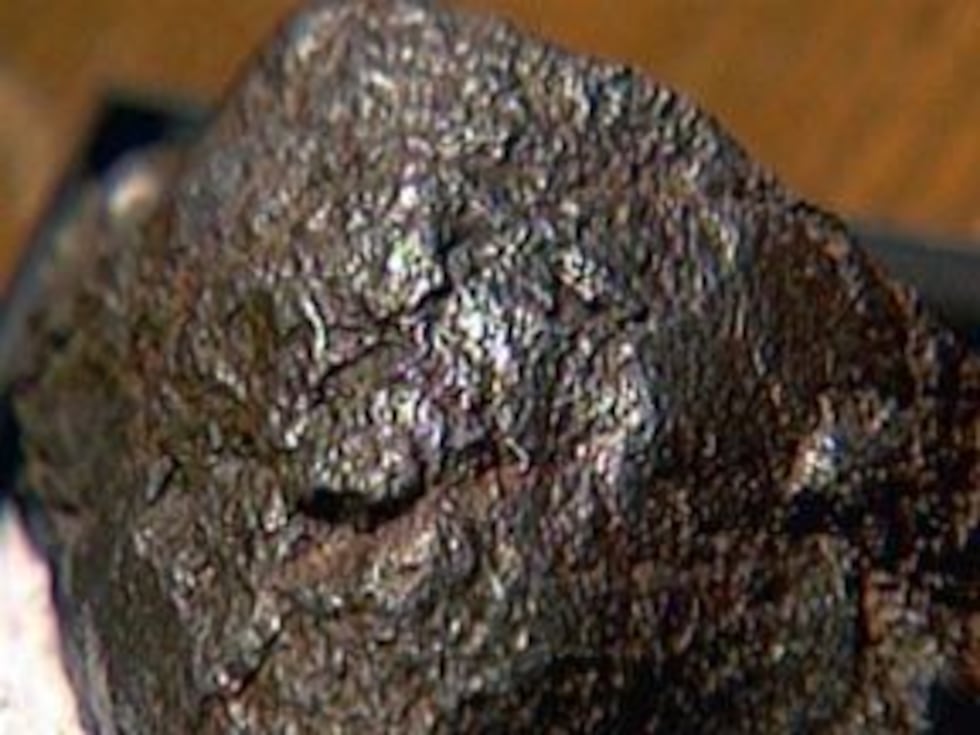 (NBC Newschannel) - A Texas man believes he has received a gift from the heavens.
 
Terrance Cotton was playing with his dogs outside his home recently, and wishing on what he thought was a falling star, when he heard a strange sound.
"There was this cracking sound and it was really loud," he said.
The object crashed into his yard.  At first, he thought it was just a meteorite.  Then, Cotton said, he got a message.
 
"I heard a voice, and it said ,'Look and see if you can see a face.' And I looked and I saw an image of Jesus Christ," said Cotton.
When it fell to Earth almost a year ago, the meteorite made headlines in Abilene, and now dozens of people come to Terrance's home in Celina, Texas to come see it.
Terrance says he wants to share it with world.
"I've had people look at it and they can't look at it anymore...it's too much, and I've had people come in and say they can't see it," Cotton said.
Whether they see it or not, Terrance has seen the changes in his life.
 
He says he is now more at peace and he hopes one day someone will unveil the message within.
 
"I believe science needs to take a look at this and study it to see what it means," said, Cotton. 
 
Cotton said scientists from Hardin Simmons University look at the meteorite and confirmed it is real.
He said he has also had several people offer to buy it for thousands of dollars.