West TN Veterans Home competing with multiple cities for grant money
Published: May. 29, 2018 at 1:55 AM CDT
|
Updated: May. 29, 2018 at 5:54 AM CDT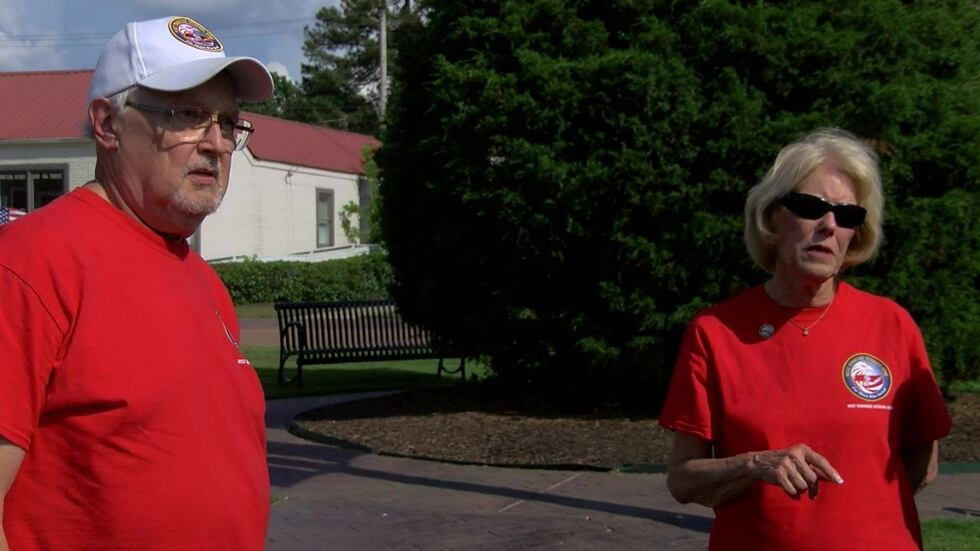 MEMPHIS, TN (WMC) - More than $20 million raised, and $2 million left to go.
Just last week, Memphis City Council pledged more than $100,000 to the project.
Even when they raise enough money, the West Tennessee Veterans Home could be waitlisted for years.
"It's pretty hard not to emotionally get involved with the people who have given so much," said West Tennessee Veterans Home President Holly Swogger.
For Holly and her husband Don, a lot has changed since they began this journey
"When we started this project in 2010, 75,000 veterans in the area," Don said.
Now so many won't get to use the long-term care and rehabilitation therapy facility they are planning to build on this stretch of land in Arlington.
Less than 65,000 vets remain in the Fayette, Tipton, and Shelby County area.
"What happened to 10,000?" Don said. "They died. Forty percent of them could have used some long-term care."
It's a race against time, and with less than 10 percent left to raise before they qualify for a federal grant, they realized they had a big problem.
There are more than 90 cities in more than 30 states that are trying to qualify for the same grant. There is simply not enough money to go around.
"When you look at the total allocation, the federal government is not funding enough right now," said Memphis City Councilman Edmund Ford Jr. "The federal government might allocate $100 million, but the entire fiscal note is over $1 billion."
Last month Memphis City Councilmen Ford, Frank Colvett, and the Swoggers made a trip to the nation's capital to meet with David Byrd, senior advisor to the Secretary of Housing Dr. Ben Carson.
"That 20-minute conversation turned into one that was nearly an hour and a half, so we did get a lot of things done," Ford said.
West Tennessee has the highest concentration of veterans in the state.
"Today if they want that service they have to go to Humboldt, Tennessee that's about a 3-hour round trip," Don said.
This group doesn't want to wait to give them the care they need a little closer to home.
Ford is moving forward with plans to build a second Veterans home in Memphis. Next week a committee will look at potential locations, but the first priority is to get the home in Arlington built first.
More than a million dollars has come from private donations. If you would like to help, visit their website.
Copyright 2018 WMC Action News 5. All rights reserved.