Truck driver's window shot out on I-240
Updated: Dec. 22, 2017 at 10:00 PM CST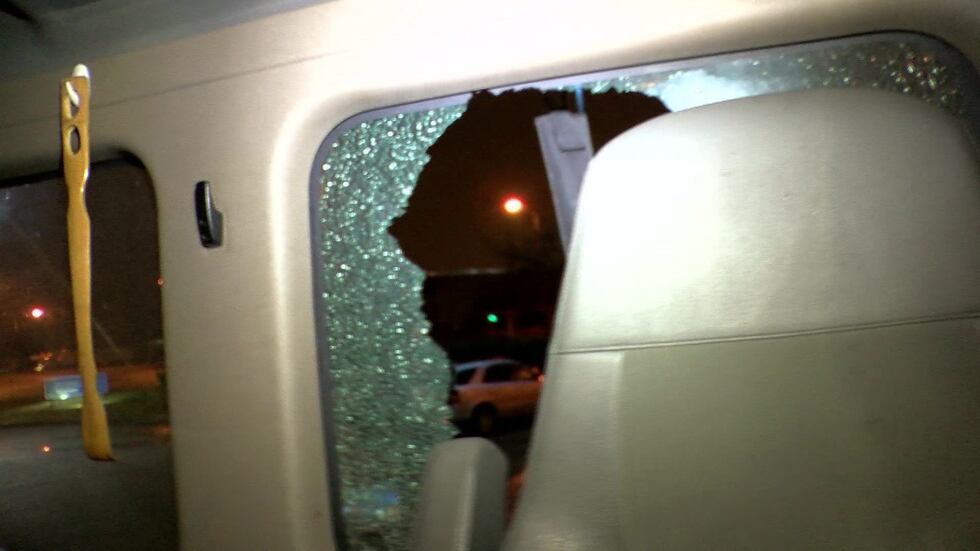 MEMPHIS, TN (WMC) - A truck driver said she had a close call Friday night after someone shot into her rig.
"I heard a gunshot," said Tammy Thompson. "It scared me. I was driving down the highway. It was raining real hard. I just kept going. I would not stop."
The bullet shattered the back driver's side window.
"It was right behind my head," Tammy said.
Tammy had just picked up a load at the Walmart distribution center in Memphis and was headed to her terminal in West Memphis when someone shot at her from a car at Airways Boulevard and I-240.
She wonders if someone was trying to hijack her truck.
"I don't know if they saw me come from there and possibly was wanting to take my load," Tammy said.
She called her husband, Raymond, and he showed up at the Airways police precinct where she was filing a police report.
It appears the bullet may have been a small caliber, and it looks like it went in on the bottom side of the window moving up hitting the top part of the truck.
"I don't know why someone would do this so close to the holidays," Tammy said.
The couple, who has been married only for two years, said they feel very blessed Tammy was not injured.
In her 13-year driving career, she has never been shot at or been involved in a crash.
Copyright 2017 WMC Action News 5. All rights reserved.