2 arrested, 10 cited in Dyersburg prostitution sting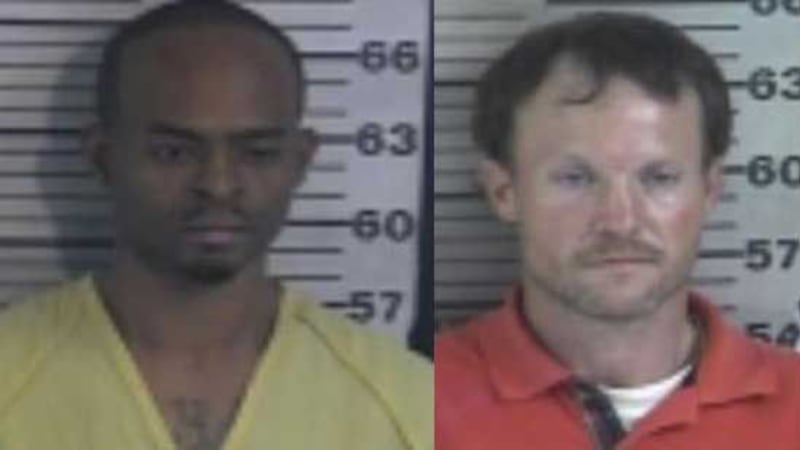 Published: May. 12, 2017 at 7:29 PM CDT
|
Updated: May. 17, 2017 at 8:30 PM CDT
DYERSBURG, TN (WMC) - Multiple agencies partnered together in a two-day prostitution sting in Dyersburg that landed two men in jail and 10 cited for patronizing prostitution.
Tennessee Bureau of Investigation, Dyersburg Police Department, and Homeland Security Investigations conducted "Operation Someone Like Me" and focused on identifying potential victims of human trafficking and those attempting to purchase illicit sex.
Over the two-day period, undercover agents posted three ads online each day. Those ads resulted in the arrest of two men and 10 others receiving citations.
Michael Wilder, 38, of Rienzi, MS and James Boothe, 37, of Memphis, were arrested.
Wilder was charged with patronizing prostitution and is being held on a warrant out of Mississippi for parole violation. He was given a $35,000 bond.
Boothe was charged with promoting prostitution of a minor, promoting prostitution of an adult and misdemeanor drug possession. He is being held on a $100,000 bond.
Ten other individuals were given citations for patronizing prostitution:
- Ricky Green, 54, of Sharon, TN
- Nick Hayes, 34, of Tiptonville, TN
- John Leddy, 41, of Enville, TN
- Brad Hobbs, 36, of Kenton, TN
- Chris Sherron, 28, of Dyersburg, TN
- William Kirk, 53, of Memphis, TN
- Quinton Kimble, 35, of Union City, TN
- Jeremy Gattis, 30, of Trenton, TN
- Joseph Bradley, 26, of Newbern, TN
- Jeffrey Gillette, 56, of Columbus, OH
Copyright 2017 WMC Action News 5. All rights reserved.