Nation's 2nd-leading scorer plays ball for Oxford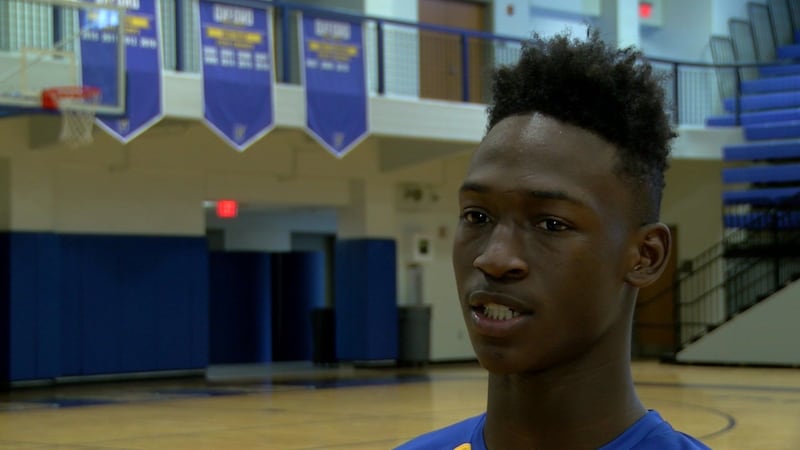 Updated: Mar. 7, 2017 at 10:23 PM CST
OXFORD, MS (WMC) - For most of the year Jarkel Joiner led the nation in scoring, averaging more than 40 points a game.
That average has since dipped to about 37, good enough for number two in the country, but the 6-1, 170 pounder, who can dunk as well as shoot threes didn't get a scholarship offer from hometown school Ole Miss, Memphis or Mississippi State.

"It made me mad, but it's just a part of the game," Joiner said. "It's gonna happen. So it just made me work harder each and everyday man, because I know there's somebody who thinks I'm not good enough."
Joiner not being good enough is shocking to Oxford Head basketball coach Drew Tyler. He said Joiner is the best player he's ever coached.
Tyler, who has at been at Oxford for 20 years, said Joiner's high level of intensity in practice is what makes him so good.
"It's like he's sparring with Mike Tyson," Tyler said. "So when the game comes around it's a breath of fresh air to him because he goes so hard in drill work."
A school that appreciates Joiner's intensity and offered him a scholarship his senior year is California State Bakersfield, who Joiner signed with in early November.
"The campus so relaxing you know," Joiner said. "The people were good. Most of the coaching staff really from the south. They have a couple of players from the south. So it really just felt like home, and Coach Rod Barnes, he used to coach here at Ole Miss. My dad used to cut his hair. So it was just a plus."
Joiner's teammate Terry Williams says he's a witness to performances he'll never forget.
"Definitely here against Senatobia," his teammate Terry Williams said. "The 360. That was crazy.
"He caught an alley, his head was like behind the backboard in Pontotoc. That was crazy and shooting a three at the end of the game and scoring 58 in Pontotoc."
Oxford lost their Mississippi 5A semifinal game to Laurel 67-65 on Tuesday. Joiner scored 35 points in the loss and finished his high school basketball career with over 2,600 points, an Oxford High School record.
Copyright 2017 WMC Action News 5. All rights reserved.