Friends have no doubt woman accused of killing kids was mentally unstable
Published: Jul. 4, 2016 at 5:36 PM CDT
|
Updated: Jul. 5, 2016 at 10:00 PM CDT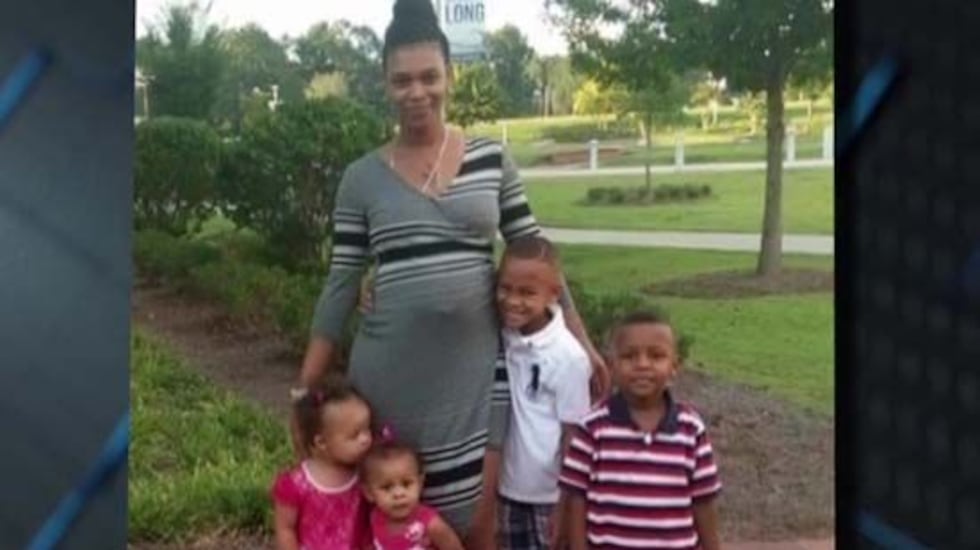 MEMPHIS, TN (WMC) - Friends of the woman accused of stabbing her four children to death said they can't understand how it happened.
Shelby County Sheriff's Office released a mugshot for Shanynthia Gardner, 29. Gardner is the woman deputies said stabbed her four children at the Greens at Irene apartment complex Friday. All four children died.
Gardner is currently being held in Jail East.
Investigators are still trying to figure out what could have caused Gardner to attack her children.
Gardner went missing twice in the past year-and-a-half. She even pulled her kids out of school one time and drove them to Corinth, Mississippi.
But friends of Gardner said they have never known her to be violent. They said she loved her children, and it doesn't make sense that she would harm them.
"For the public to bash her and bash her name, not knowing who she was or her situation, that's where I had the problem," Brandon King said.
King said he has known Gardner since high school. He said it is hard to believe the woman accused of killing her children is the same person he calls a friend.
"It was just a big shock. There was just a mental breakdown. I don't know where it came from," King said.
He said Gardner was always a good friend and a caring mother to her children.
"She was a very friendly, caring person," King said. "Every time she was around, she was the life of the group. We knew she loved them babies."
King said he never saw any red flags.
"Nothing rang a bell that something was seriously wrong," he said.
Deputies are still investigating if Gardner's mental state was a factor in the stabbing of four of her children.
"In some instances you're just not going to be able to determine exactly why," Shelby County Sheriff Bill Oldham said.
Another close friend of Gardner's, James Johnson, said there is no doubt something happened for this mother to do this.
"It hurts that this happened, because I know that's not the person that she is. Something had to happen for her to do her kids like that. She wasn't in her right mind," Johnson said.
Both friends said Gardner is not a monster, but a mother that hit her mental breaking point.
"She wasn't in her right state of mind when that situation occurred," King said.
Gardner's background shows only one failure to appear in court warrant in 2011. It's not clear if she has any diagnosed mental instances.
"That's was a beautiful sweet young lady. What happened? I don't understand," Sonya Clayton, the surviving son's grandmother, said.
Gardner's seven-year-old son, Dallen, was able to make it out of the apartment and run to a neighbor for help. Department of Children's Services is investigating and finding out what is best for the boy.
"This is the work of the Devil. I know this was not Shanynthia. And I pray and I love Shanynthia," Clayton said,
Dallen's father Detrail Clayton has a criminal history. In Shelby County, he has been arrested on charges of disorderly conduct and some traffic violations.
Court documents also show Clayton was arrested after he allegedly beat a woman in 2008, and that charged was dismissed. He is hoping to get custody of his son.
"I don't even have words. I need to hold him; I need my son," Detrail Clayton said.
People who went to Kirby High School with Martin Gardner, the father of the four children, are stepping up to help.
The classmates started a GoFundMe account to help the family pay for funerals for all of the children.
"When they're going through a tragedy, no one thinks of after the fact," Toya Washington said. Washington was part of the Class of 2000 with Gardner.
In just two days, the fundraiser received $7,000, thanks to 160 donors. The group hopes to raise $20,000 to help the family.
Copyright 2016 WMC Action News 5. All rights reserved.