Gangster Disciples history and positions of authority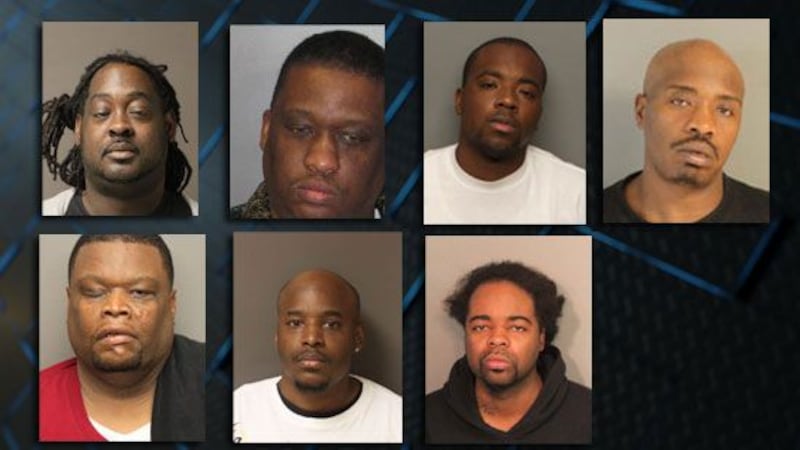 Published: May. 4, 2016 at 6:18 PM CDT
|
Updated: May. 6, 2016 at 6:16 PM CDT
(WMC) - The Gangster Disciples is a dangerous gang founded in the 1970's in Chicago, Illinois.
At the time, the leaders of two different groups, the Black Disciples and the Supreme Gangsters, aligned their groups and created the Gangster Disciples (GD). They then recruited heavily in Chicago, within jails and prisons, and across the United States.
The GD are involved in criminal activity in more than 30 states.
Male members of GD are referred to as "Brothers of the Struggle," and female members are referred to as "Sisters of the Struggle."
Law enforcement officials said GD is a highly organized and sophisticated gang. They use front organizations to integrate themselves in the communities they live in. They organize community clean-up events, "Stop the Violence" rallies, and events to feed the homeless as a way to mask their criminal activities.
April 4, law enforcement in Memphis and Atlanta announced a major bust which they said resulted in the arrest of dozens of leaders in GD.
Positions of Authority
GD has a very structured hierarchical organization. At the top of the national group is the "Chairman," a man known as L.H. He is currently in prison, but still communicates with other gang leadership.
Underneath the Chairman are "Board Members," who maintain contact with state and regional leaders--the "Governor-of-Governors," "Governors," and "Assistant Governors."
The Governor-of-Governors and Governors set member recruitment goals, enforce gang rules, collect and disperse dues and funds, and approve criminal activity to be carried out by gang members.
Governors typically coordinate much of the criminal activity that occurs within a particular state. Assistant governors collect dues from individual groups, called "counts" or "decks."
The leader of each count is called a "First Coordinator" or "First C." A "Regent" is a leader responsible for several counts within a state.
Each state additionally has a "Chief Enforcer," responsible for enforcing the gang's codes and regulations. If a member violates a gang rule, the Chief Enforcer must authorize a "Kill on Sight" order or a "green light," which authorizes physical punishment against that member. Each "count" also has a Chief Enforcer.
The counts' Chief Enforcers additionally head up "enforcement teams" and "clean-up crews," comprised of members who enforce the rules and administer discipline against those who do not. Some counts specifically name their enforcement teams, for example, "HATE Committee" and "BLACC Team" are two specially named teams.
The "Chief of Security" for each state protects the members of gangs within the state.
The "Treasurer" assists the governor in collecting dues for each state for the national Treasurer.
The "Literature Coordinator" maintains contact lists, meeting minutes, membership applications, and other documents. They also teach new members about gang codes, rules, regulations, and technology.
Copyright 2016 WMC Action News 5. All rights reserved.