Snakes fall from elementary school ceiling
Published: Apr. 20, 2016 at 2:33 PM CDT
|
Updated: Apr. 20, 2016 at 9:27 PM CDT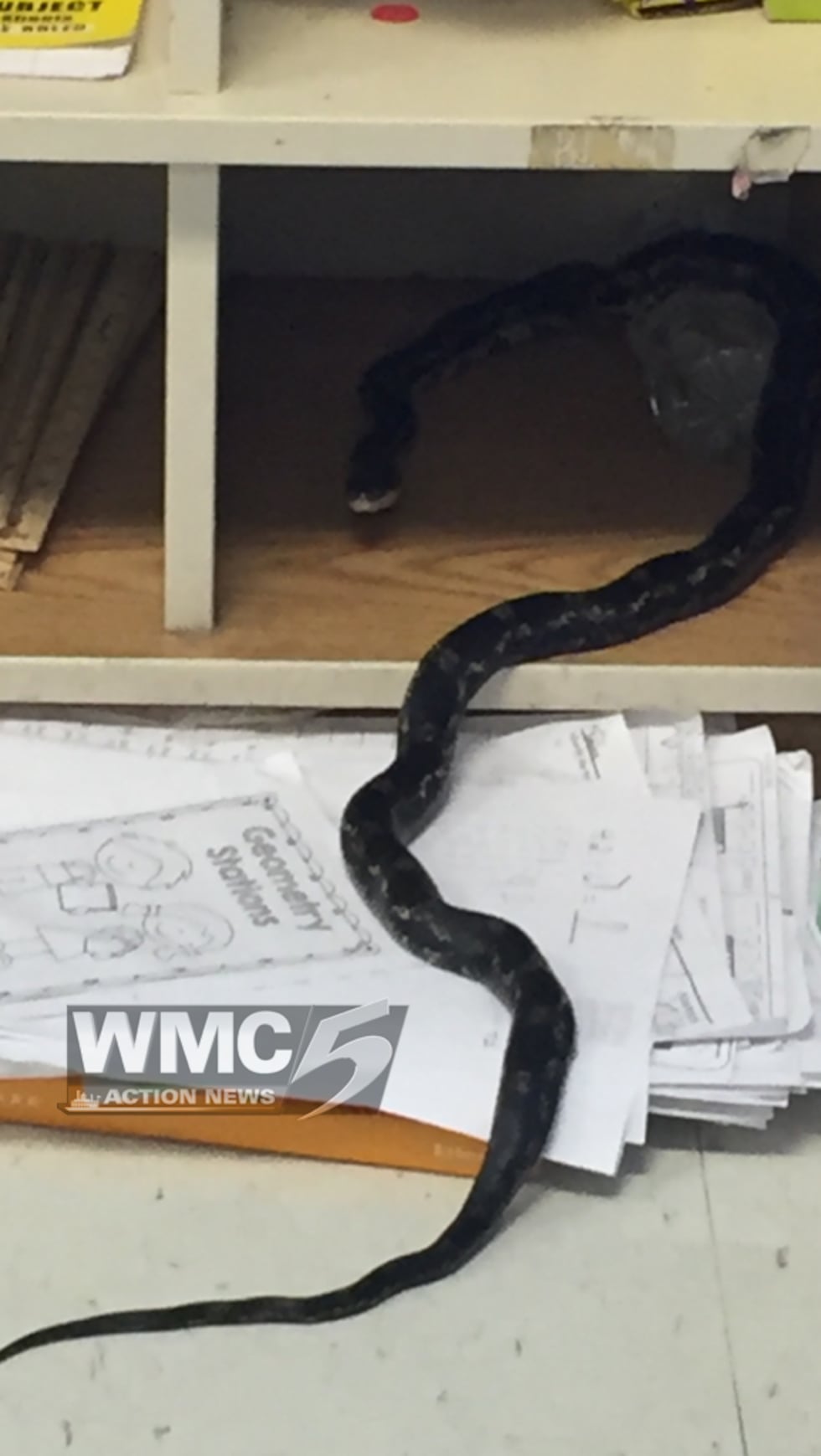 MEMPHIS, TN (WMC) - An elementary school in Walls, Mississippi, is dealing with a snake problem.
According to an anonymous WMC Action News 5 viewer, snakes are infesting Walls Elementary School. One snake even fell from the ceiling, right next to a teacher's desk.
Parents and family members of students and faculty are concerned about the reptilian presence. They said the school is located in a field, so it's not surprising that snakes and other animals are nearby.
"They're plowing this time of year and it makes the snakes and frogs and everything else move out of the area," John Thompson said.
Thompson is the grandfather of a child at the school. Although he is not surprised, like many others, that snakes were found at the school because of its location, he said he is surprised one was found in the ceiling.
"I don't understand how it could have got up in the ceiling. It may have crawled into the duct work or something," he said.
Some parents and family members, as well as faculty, are concerned about the presence of snakes and said the steps the school is taking to get rid of the unwanted animals are not working.
DeSoto County Schools said it only has reports of one snake being found at the school. That snake was not venomous. The school system said it paid for pest control to spray snake repellent and search the entire school building.
The Memphis Zoo said the snake is a harmless gray rat snake.
"We can't stop nature, but we can take combative actions," DeSoto County Schools communications director Katherine Nelson said.
Copyright 2016 WMC Action News 5. All rights reserved.