BP gas station attack suspects plead guilty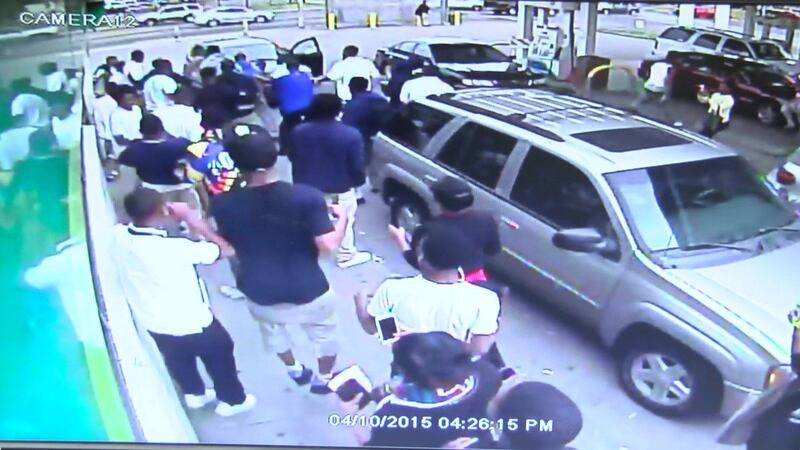 Published: Nov. 5, 2015 at 12:00 PM CST
|
Updated: Nov. 5, 2015 at 12:17 PM CST
MEMPHIS, TN (WMC) - Two BP gas station mob attack suspects pleaded guilty to the assault.
In April 2015, a group of students from Northwest Prep Academy were caught on camera rioting at the station at the intersection of Poplar and Cleveland. They swarmed the parking lot and encircled a car with a man, his fiancee, and their infant child inside.
Wednesday, 19-year-old Joe Brittman and 18-year-old Darion Milken pleaded guilty to aggravated riot and assault charges.
One person was hurt in the attack. Twelve people, including six people under 18, were charged.
Brittman and Milken will be sentenced next month.
Copyright 2015 WMC Action News 5. All rights reserved.