How Jeff Green moved to the second unit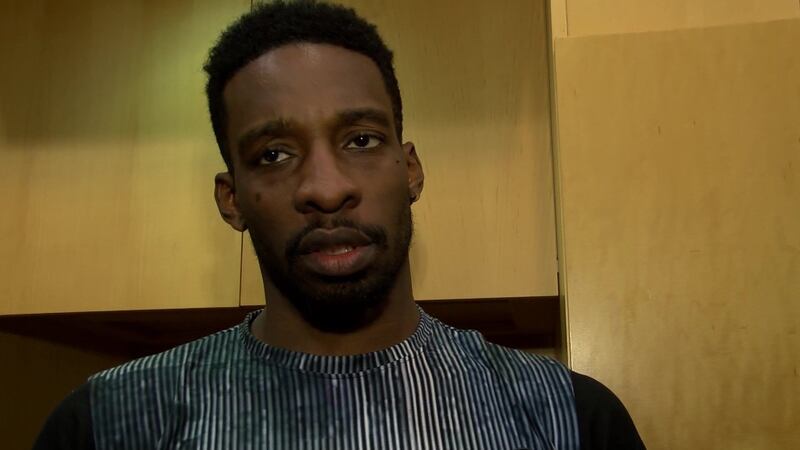 Published: Mar. 23, 2015 at 10:34 PM CDT
|
Updated: Mar. 24, 2015 at 12:35 AM CDT
?
The Memphis Grizzlies are trying to recover from a late-season funk that saw them lose to five sub-.500 teams in a period of a month and a half after going 20-2 against such teams in the first half of the season.
The team needed a change, and many fans wanted Tony Allen back in the starting lineup, but ultimately it was a decision left up to Head Coach Dave Joerger. On Wednesday, March 18th, the day after the Grizzlies blew a double-digit lead to the lowly Detroit Pistons, Grizzlies forward Jeff Green had an idea.
He would go to the bench to bring the second unit offense, while bringing Tony Allen back up into the starting lineup, but first he had to run it by his teammates.
"I sat down with Marc and Vince before I sat down with coach," said Green. "It was more of a whatever coach says goes and I went to him with the idea and he thought about it over the day off that we had, after Detroit, and we made the move against Dallas and it worked out." It's rare to see an NBA player, especially one in a contract year, voluntarily give up a starting spot -- but that's exactly what Green did. He also noticed that longtime Grizzly Tony Allen fits into the first team offense better than Green had so far.
"It would be good for a change to put TA in with his defensive aggression, and the way he can play off Marc, Z-Bo and Mike, the way he can cut," said Green.
With Green in the starting lineup, Beno Udrih has been the Grizzlies top offensive option on the second unit while Vince Carter missed time with a foot injury.
"I think bringing me to that second unit brings more offense to that group, there's more free flow with that group so maybe it will be better in the open court," added Green.
Green has only come off the bench once, in a 112-101 win over playoff contender Dallas, mostly due to necessity. Grizzlies shooting guard Courtney Lee missed Saturday's game against Portland and will miss Monday's game in New York due to a sprained ligament in the middle knuckle of his shooting hand. Lee told WMC Action News 5 he's been dealing with the injury for about a month, and finally decided to rest his hand after noticing the sprain affected his shooting.
After shooting an impressive 46 percent from three through January, putting Lee in the top five of three-point shooters, his numbers have fallen. Lee has shot just 27 percent in March from three and his scoring has dropped off as well.
The Grizzlies take on the league-worst New York Knicks Monday night at Madison Square Garden.
Copyright 2015 WMC Action News 5. All rights reserved