CONSUMER REPORTS: Spray-on sunscreen could lead to respiratory problems
Published: Jul. 11, 2014 at 7:11 PM CDT
|
Updated: Jul. 11, 2014 at 10:08 PM CDT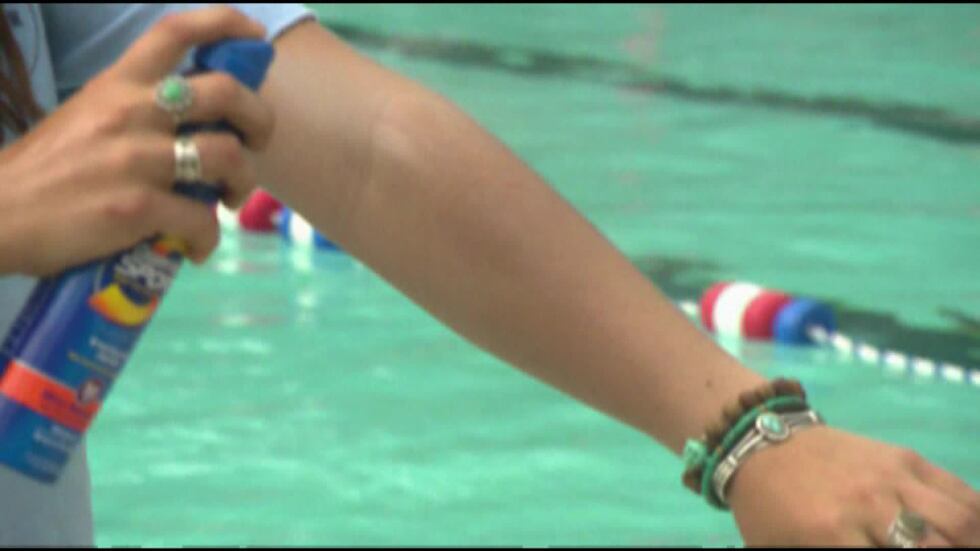 (CONSUMER REPORTS) - When you choose a sunscreen for your child, what do you look for? About a third of us buy a sunscreen that claims to be for kids. And many choose one that's doctor-recommended, according to a Consumer Reports survey.
You don't need to buy a separate formula for babies and children. Consumer Reports Health Editor, Trisha Calvo says, "There is no safer ingredient just for kids. Manufacturers use the same active ingredients in kids' sunscreens as they do in adult sunscreens."
For example, comparing Coppertone Ultra Guard and Coppertone Water Babies side-by-side shows the ingredients are the same. And what about Coppertone's claim that it's the number one pediatrician-recommended brand? Coppertone says it surveys pediatricians to find out which brand they recommend. You might think that 'pediatrician-tested' or 'pediatrician-recommended' means that the sunscreen is safer, but those terms aren't regulated. The FDA does not hold kids' sunscreen to a higher safety standard than adult sunscreens.
Sunscreens that claim to be sting-free or tear-free may leave out ingredients that bother the eyes. But be careful. Any sunscreen that gets into the eyes may cause stinging.
And while spray-on sunscreens are a popular choice, Consumer Reports says don't spray your kids. Kids are likely to squirm around. And that means that they risk breathing in the sunscreen. That can be a lung irritant. And some sprays contain titanium dioxide, and if you breathe in those sunscreens it could be a potential cancer risk. Another risk: sprays can be flammable, if they haven't dried and you're near an open flame.
Consumer Reports says a lotion is a better choice for children. One to look for is Equate Ultra Protection SPF 50 from Walmart. Consumer Reports' tests show it's a good, affordable choice for the whole family.
Consumer Reports tests show Coppertone Water Babies SPF 50 is very effective against harmful UVA and UVB rays. But it costs more than twice as much per ounce as Walmart's Equate, which Consumer Reports named a best buy.
Copyright 2014 Consumer Reports. All rights reserved.