Man behind 'pull up your pants' sign speaks out
Published: Sep. 15, 2013 at 1:48 AM CDT
|
Updated: Jan. 13, 2017 at 3:51 PM CST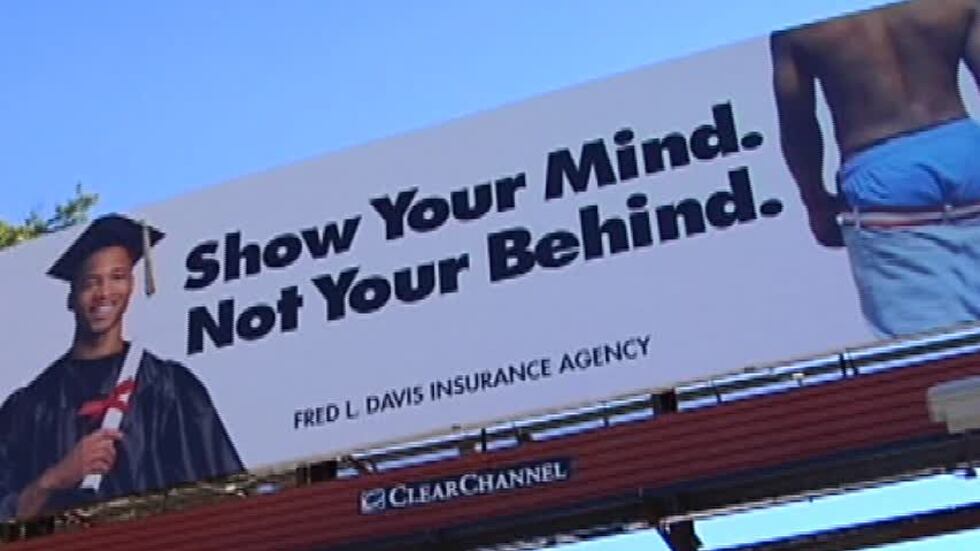 (WMC-TV) - While some cities have banned saggy pants, one former councilman simply wants to send a message.
Former Memphis councilman Fred Davis is the man "behind" the billboard recently erected near Park Avenue and Airways Boulevard.
"I have not had one negative comment," stated Davis,
Davis decided to use a different method to encourage young people.
"I wanted to send that message enough that I was willing to pay to do it," declared Davis.
Davis was the first African American chairman of the Memphis City Council. He has worked for decades to improve his community.
"I was side by side with Dr. King when he kicked off his last March. Those of us who fought hard just for the opportunity, for especially African Americans to do well, are disappointed," said Davis.
The billboard Davis paid to put up is within sight of his insurance agency.
"They need to keep that message up all year. It's a positive message," continued Davis.
Davis is hoping impressionable young people will also look up.
Advertising executive John Malmo, a longtime friend of Davis, helped craft the message.
Davis is willing to speak with anyone who disagrees with it.
Copyright 2013 WMC-TV. All rights reserved.