ONLY ON 5: Denise Oher shares her side of 'The Blind Side'
Published: Feb. 4, 2013 at 2:11 AM CST
|
Updated: Feb. 5, 2013 at 5:25 PM CST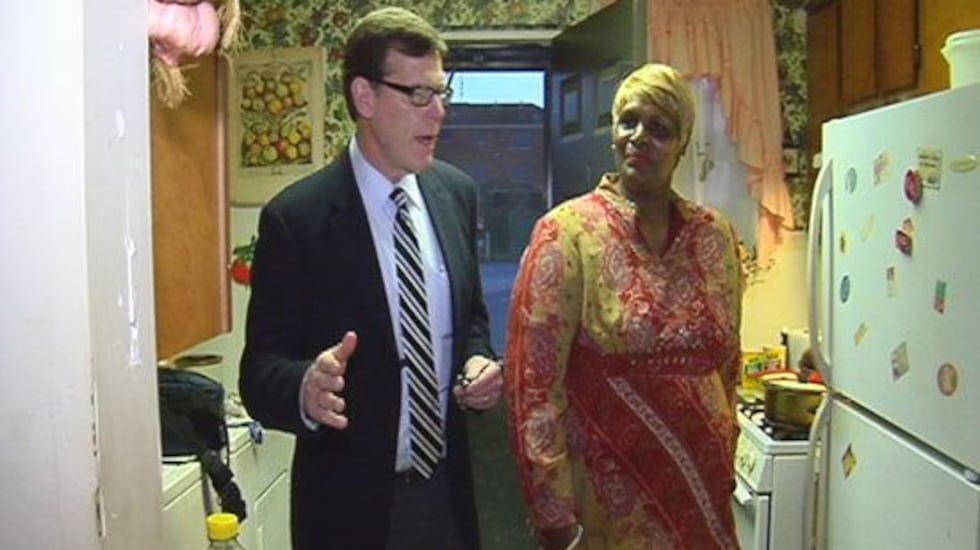 (WMC-TV) – The Baltimore Ravens' Super Bowl victory added a new chapter to the already incredible story of "The Blind Side".

For the first time, Michael Oher's biological  mother is opening up and sharing her story.  It's a story of addiction and embarrassment.
Denise Oher held off telling her side of the story but is now opening up and expressing gratitude toward the Tuohy family, who adopted her son and raised him to be the man that he is now.
The kids playing ball at Foote Homes all know Michael Oher's mom lives in the public housing complex.

"It's convenient for all my children. I've always tried to keep a place for them to come to," Denise Oher said.

Just one of Ms. Oher's 11 living children stays with her. She did not even have a TV to watch the Super Bowl.

DeeDee, as her friends call her, said she hocked her TV at the pawn shop to replace three tires. She drove to a Super Bowl party on Sunday, where she watched another son win football's biggest game.

"I'm proud of him, I love him, and I'm going to give God all the praise for his success," she said.

The world came to know of "The Blind Side" via the hit movie based on Michael Lewis' best seller.  Denise said she's never seen the movie or read the book.  In part, because she was deeply embarrassed by her addiction to crack cocaine, a raw reality she has been trying to overcome for years -- one day at a time. 

"That addiction is very hard to just stop," Oher said.  "You have to work on it. You have to pray and you have to be committed to it and you have you want to change your life from that."

Michael Oher's mother is grateful to the family of Sean and Leigh Anne Tuohy for helping her young man so much.

"I'm grateful that they came. God placed them in our lives," Oher said.

But "The Blind Side" movie preview turned Denise sour on the movie.

"That's not true. OK, see, if I had to put a bed in my kitchen, my children had somewhere to sleep.  See, I been portrayed as the worst mother in the world, and that wasn't it," she said.

Denise said Michael Oher has helped her financially in the past.  At that time, she had yet to get sober. She now gets help from the priests at nearby St. Patrick Church and other friends.

Denise Oher is looking for a job now and said she is ready and willing to work.

Copyright 2013 WMC-TV. All rights reserved