Germantown couple donates $3 million mansion to Rust College
Published: Dec. 28, 2011 at 7:44 PM CST
|
Updated: Jan. 13, 2017 at 3:48 PM CST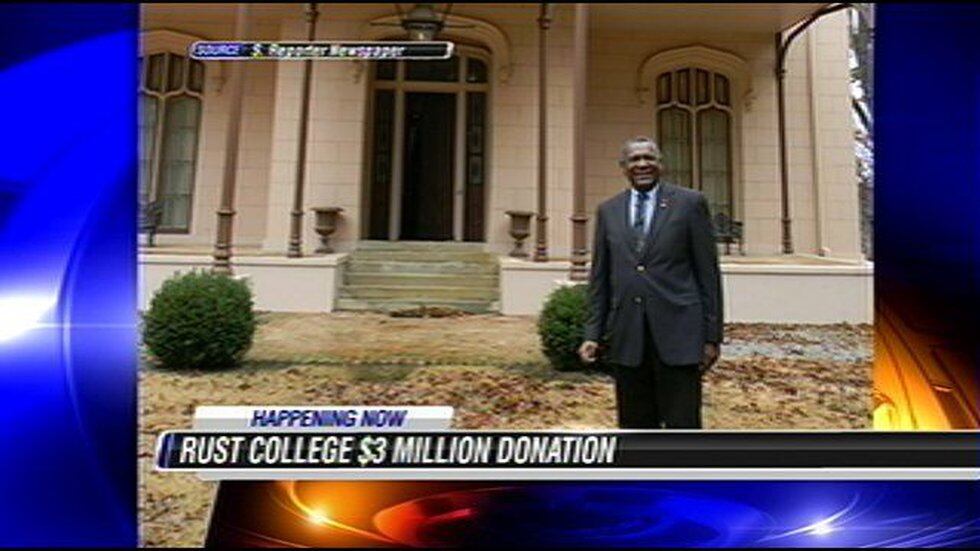 (WMC-TV) - Rust College officials announced Wednesday that a Germantown couple donated a $3 million mansion to the Mississippi college.

Rust College President Dr. David Beckley said the mansion is located just a few blocks from campus and will be a great addition to the school.

"It is a 10,000 foot mansion, very well maintained and ideal for entertaining and hosting groups," said Beckley.

Beckley said the mansion was donated by Kathy and Joe Overstreet of Germantown.  It also comes with 9,000 acres of land.

"We appreciate the Overstreet family for making it available to us, and we certainly plan to keep it on the National Register for the historic district in Holly Springs," said Beckley.

To qualify for the mansion donation, Rust College had to raise $750,000 for transfer funds.

At a news conference, Beckley said the school got a lot of help in coming up with the money from alumni, area churches, and many others.

The Overstreets said they are excited about Rust College acquiring the estate and hope it will benefit future generations.

"The facility will be used as a guest facility, museum facility, and entertaining and community use," said Beckley.

School officials described the mansion as a great holiday gift.
Copyright 2011 WMC-TV. All rights reserved.