Judge says Winkler parents must pay back money
Published: Jan. 19, 2010 at 2:24 AM CST
|
Updated: Jan. 19, 2010 at 1:45 PM CST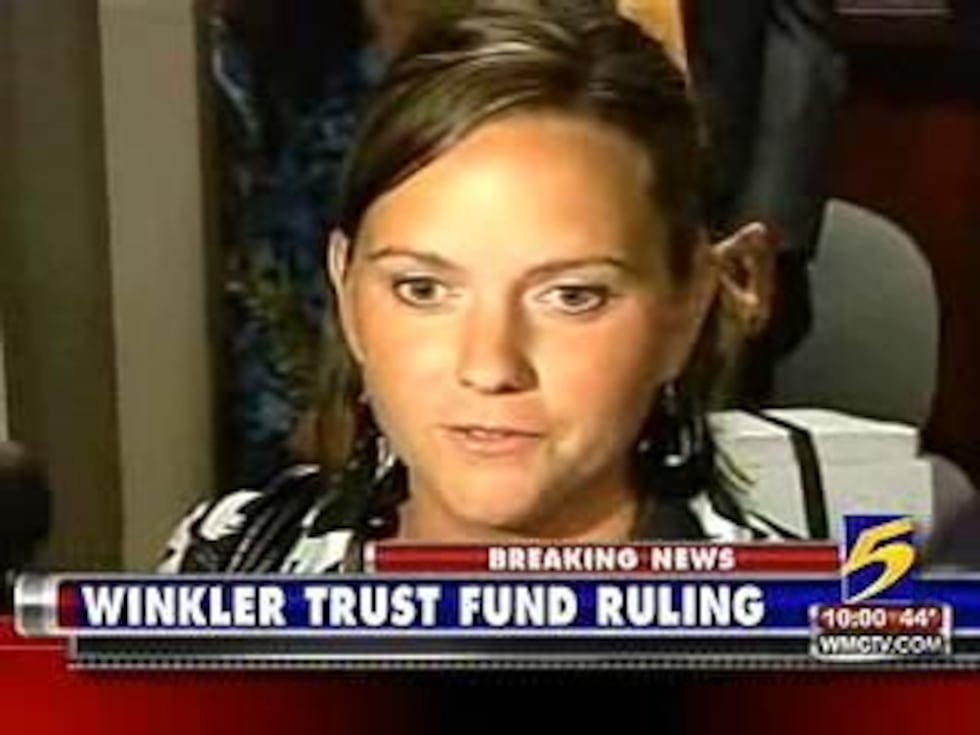 By Janice Broach - bio | email
MEMPHIS, TN (WMC-TV) - A chancellor has issued a scathing opinion concerning the behavior of the parents of Mary Winkler's late husband, along with their attorneys.

Mary Winkler shot and killed her preacher husband, Matthew, in 2006. The shooting eventually set off a courtroom battle over the couple's three children, when Matthew's parents, Dan and Diane, filed for permission to adopt the three girls.

The custody battle ended with Mary receiving the children, but that didn't end the legal battle.
In a ruling obtained by Action News 5, Chancellor Ron Harmon writes that Dan and Diane Winkler spent money from a trust fund set up for the girls, the 'Huntingdon Fund,' without the court's permission.It was a point Mary Winkler's attorney, Kay Farese Turner, brought to the court's attention last June.

"We didn't even know about this fund, and now the money's gone, and they won't show us the documents," Farese-Turner said.
In a strong opinion, Harmon says the Winkler's "mislead the Court" about a so-called fund called the "Dan and Diane Winkler Fund."
Click here to read the judge's opinion.
Harman says the Winklers, "misrepresented donations for the benefit of the minor children as having been made to the fictitious Dan and Diane Winkler Fund."

It is not clear how much money was in the Huntingdon Fund. At least $226,000 were in a fund called the Brentwood Fund, set up by Dan Winkler's friend Eddie Thompson for the benefit of the girls. That fund now has $11,000 dollars in it.

The judge wrote the Winkler's were equally "flagrant with that fund."

Chancellor Harmon noted in his ruling that throughout all of this, Dan and Diane Winkler were represented by attorneys who were paid from the trust fund set up for the three Winkler children.

The judge ordered Dan and Diane Winkler pay back $175,000 to the trust fund set up for the girls.

Action News 5 was unable to reach the Winklers for comment Monday.
Copyright 2010 WMC-TV. All rights reserved.