Meteorologist
Memphis, TN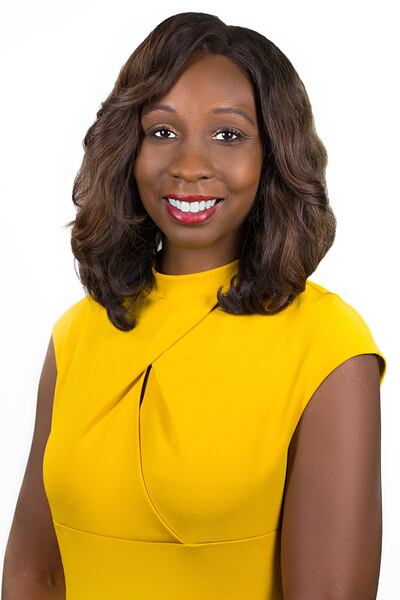 Meteorologist Sagay Galindo is a native of Chesapeake, Virginia, but as a military spouse "home is where the Navy takes you."
Sagay has had the honor of being able to forecast various types of weather from the east coast to the west. Her career started at WIS in Columbia, South Carolina. Prior to joining the Action News 5 First Alert Weather Team she also worked at WWBT NBC 12 in Richmond, Virginia, WAVY News 10 in Portsmouth, Virginia, KGTV in San Diego, California and WCSC Live 5 in Charleston, South Carolina.
During her time on the east coast she tracked several hurricanes and nor'easters that threatened the area. Sagay was very busy forecasting in 2005, which was the most active hurricane season on record. There was a record of 28 tropical cyclones that year and 15 of those cyclones became hurricanes. Aside from hurricanes, Sagay also forecasted and tracked several nor'easters that threatened the east coast. One nor'easter of note was called "snowpacalypse," which shattered several snowfall records across the east coast.
Sagay is also no stranger to severe thunderstorms and tornadoes. She has tracked numerous tornadoes, especially during the spring with the battle between air masses. Sagay also recalls how sometimes a stalled out low pressure system can be as devastating as some of the hurricanes that hit the coast. Stalled out to slow-moving low pressure systems tend to produce major flooding, which she tracked at historic levels in South Carolina.
In her spare time, Sagay enjoys spending time with her husband, her three daughters and her son. She also enjoys running. She has completed a full marathon in Athens, Greece and four half marathons. She hopes to run the Memphis half marathon in the future. Sagay has also taught Zumba for more than seven years. She really enjoys working with kids and teaching choreography. She and her family are looking forward to eating some world famous barbecue and enjoying all the southern hospitality in the Mid-South.