Memphian who shot, killed man taking out trash pleads guilty to lesser charge, sentenced 10 years in prison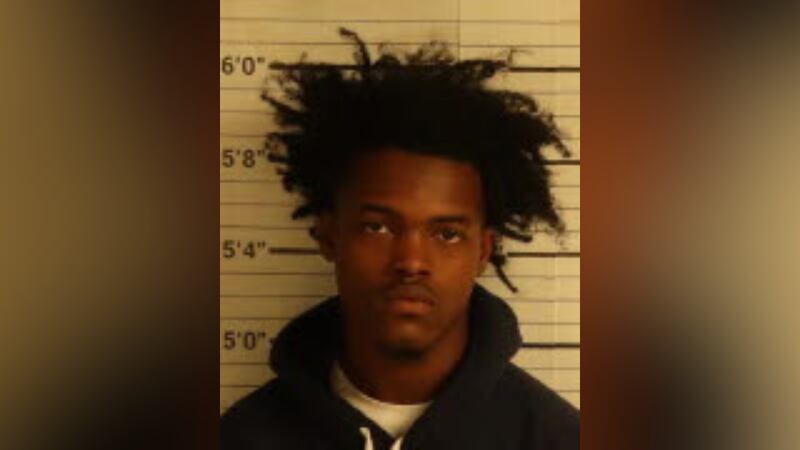 Published: Nov. 20, 2023 at 9:47 PM CST
MEMPHIS, Tenn. (WMC) - A Memphis man has been sentenced to 10 years in prison after pleading guilty to voluntary manslaughter over two years after he reportedly shot and killed a man who was taking out the trash after dinner.
Court records show 24-year-old Metavious Bishop was first charged with second-degree murder for the July 2021 slaying, but he pleaded guilty to the lesser charge of voluntary manslaughter on October 26, 2023.
He was sentenced to 10 years in state prison on Monday.
According to the arrest affidavit, on the night of July 8, 2021, officers found 24-year-old Ray Taylor shot to death in the driveway of a home on Yellowood Cove in Northeast Memphis.
The affidavit says Taylor was taking the trash out after dinner when he was shot.
Police say Bishop's girlfriend was inside the house at the time of the shooting. She told officers that Bishop called her earlier that night and told her to meet him outside with the car keys.
After the gunshots rang out, the girlfriend went outside to find Taylor on the ground and Bishop's phone and cigars on top of her car.
Bishop also reportedly sent a Snapchat to her after the shooting, alleging Taylor had threatened him "a while back."
A warrant was issued for his arrest immediately following the murder, and he was booked days later. He was soon after freed on a $250,000 bond.
Records also show this was Bishop's first violent offense, but also reveal he was previously arrested twice for disorderly conduct and evading arrest, a felony offense.
Click here to sign up for our newsletter!
Click here to report a spelling or grammar error. Please include the headline.
Copyright 2023 WMC. All rights reserved.