MLGW 'working hard to correct' new LED streetlamps that aren't working quite right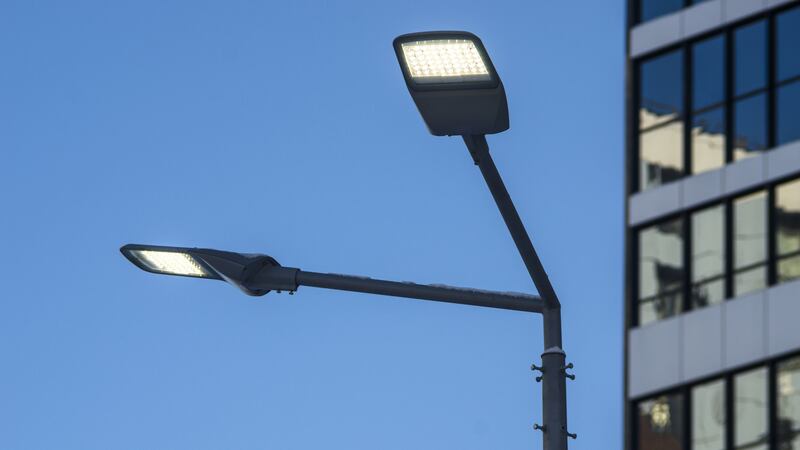 Published: Nov. 17, 2023 at 9:25 PM CST
MEMPHIS, Tenn. (WMC) - If you've driven around Memphis after dark and noticed something is funny with some of the new LED streetlights, you're not alone.
Memphis Light, Gas and Water (MLGW) says 1,716 new lights are not functioning properly for a variety of reasons, and crews are working to fix them.
Action News 5 caught some of those dysfunctional streetlamps Friday night, which could be seen blinking rapidly in different areas along Walnut Grove, causing an obnoxious and hazardous distraction for drivers.
More than 65,000 lamps have been converted to LED so far, with just over 12,000 left to be upgraded.
MLGW partnered with Ameresco for the $34 million project, which was first announced in July 2022.
MLGW reported that the new lights are supposed to:
Create cost savings for customers (for the street light fee)

Make city streets safer by providing better and brighter lights in neighborhoods

Be better for the environment by using less energy
With this upgrade, MLGW anticipates an annual energy savings of 37.7 million kWh, which amounts to about 55% of current usage. MLGW also anticipates an annual reduction of 26,700 tons of greenhouse gas emissions.
There's no ETA on when the strobing streetlamps will be fixed, but if you'd like to report a streetlight issue, visit this link or call MLGW at (901) 544-6549.
Click here to sign up for our newsletter!
Click here to report a spelling or grammar error. Please include the headline.
Copyright 2023 WMC. All rights reserved.