901 Now: Frayser residents grow greens and community for 3rd annual 'Greens Cook-Off'
Published: Nov. 17, 2023 at 6:51 PM CST
MEMPHIS, Tenn. (WMC) - It's a battle of the greens in Frayser. Saturday, Frayser residents will participate in the third annual "Greens Cook-Off."
The fundraiser, hosted by the Frayser Community Urban Garden, aims to bring the community together for a good cause.
The mission is to grow greens and a community.
"North Memphis, Frayser, South Memphis, they are deemed as food deserts, but we decided to change that narrative," garden manager Camille James said.
What was once a dumping ground now sits the Frayser community urban garden. In its third year, the garden continues to serve as a safe space for the entire community.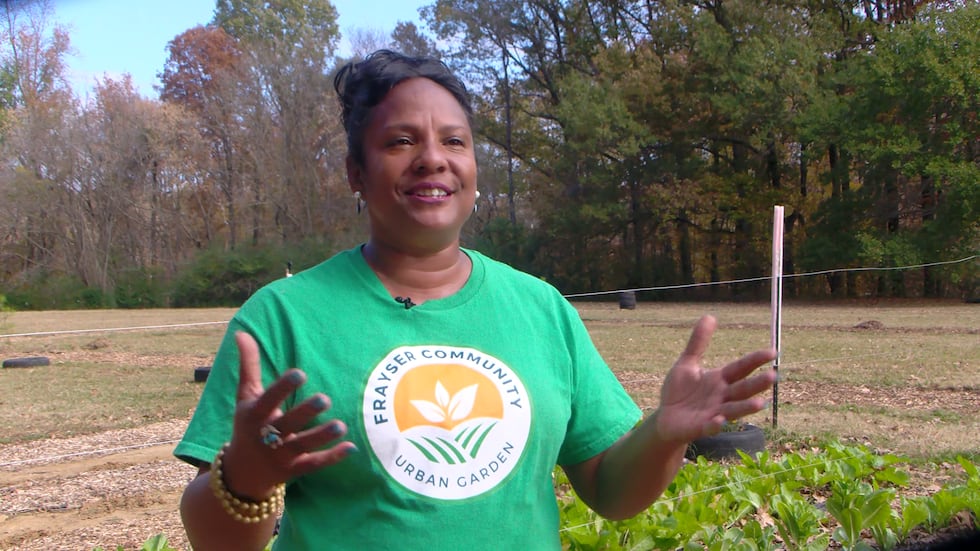 "People come out here for various reasons," James said. "Some just come to get peace, some come to get grounded, some want to come and learn so they can take it back home."
And some come to put their green thumb to work.
"We are creating a food oasis," James added. "So, they will now have access to nutrient-dense food, a walking trail, a serenity garden and we also have sensory gardens for those with special needs and disabilities, so there's something here for everybody."
Saturday, some will come for a friendly competition, where foodies and cooks come together to showcase their best green-inspired dishes.
"So, you know in our culture, anytime we are celebrating, greens are on the menu, right?" James expressed.
From collard greens to mustard greens picked from the garden and other local gardens, the mouthwatering feast of delicious greens is just one initiative to keep the garden open to the community.
"We have a lot of work to do," James said. "We have three acres. So we have to come up with infrastructure, pavilions, benches, tools, so that's what that the cook-off has now become, a way for us to raise money for a great cause."
And of course, a way to find out who has the best greens in Frayser.
"We are super excited to see if we are going to get a king of greens," James said.
The event starts at noon at 3674 North Watkins Street in Memphis.
To register for the event, click here.
Click here to sign up for our newsletter!
Click here to report a spelling or grammar error. Please include the headline.
Copyright 2023 WMC. All rights reserved.