The Mid-South is experiencing worsening drought conditions, here's why & details to the slight relief
Published: Nov. 9, 2023 at 11:40 AM CST
|
Updated: Nov. 9, 2023 at 12:28 PM CST
MEMPHIS, Tenn. (WMC) - Each week a new drought monitor is issued for the entire Unites States which is put together by a team of experts from different national organizations, including the National Drought Mitigation Center, the National Oceanic and Atmospheric Administration (NOAA) and the U.S. Department of Agriculture. These experts consider multiple different resources and data when issuing the level of drought within a given region. But what is going on in the Mid-South specifically that we are continuing to see worsening levels of drought?
Currently most of the Mid-South is under some level of drought. Extreme drought conditions are now creeping into areas of Shelby county, Western Tennessee and North Mississippi. Drought conditions have continued to worsen for most as updates are made every Thursday.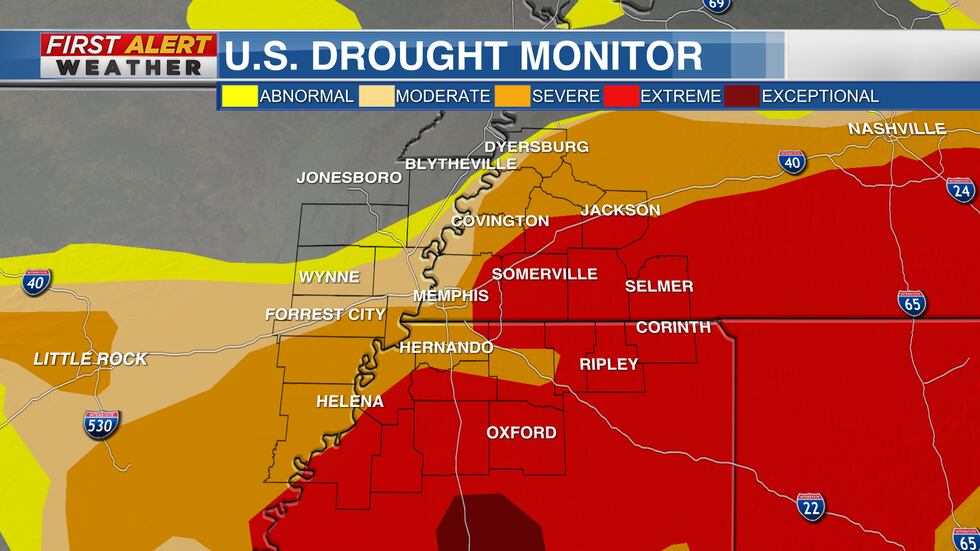 Factors that play into drought conditions:
Among the many elements include precipitation, soil moisture, vegetation health, and temperature. Putting the multiple factors together along with local insight allows the drought monitor to be accurate and tell the full story.
So, let's take it to the local level, for the Mid-South, we have seen a well-above average month in terms of temperature in October.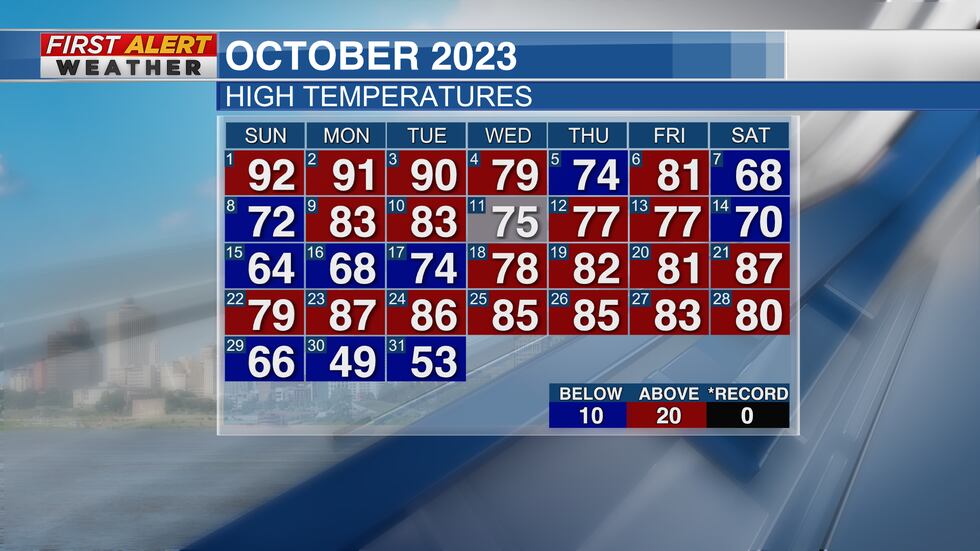 Even with the cold snap we experienced at the end of the month into early November it did not help relieve our drought conditions. For our first entire week of November we have returned to above average temperatures and set new records for high temperatures. Considering the relief coming this weekend it will be short lived, and above average temperatures are likely to come back into play by the end of our next work week. Warmer temperatures accelerate evaporation which in turn decreases water at the surface which dries out soil and vegetation.
As for precipitation, we are more than lacking in rainfall totals. Since September 1st, which is the start of meteorological fall, we've seen 3.2 inches of rainfall in Memphis. The normal value that we should have by this time is 8.26 inches, therefore we are in the hole 5.06 inches. We need rain here in the Mid-South.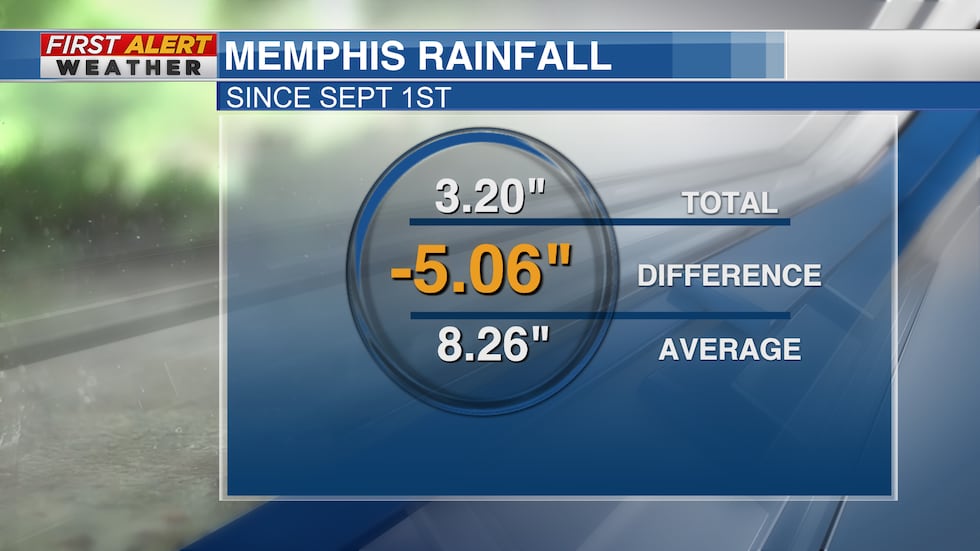 Here's the good news.
Today into tomorrow the Mid-South is forecasted to get measurable rainfall. The highest amounts are expected to be in some of the areas that need it the most, which are greatest drought stricken areas like Western Tennessee and North Mississippi.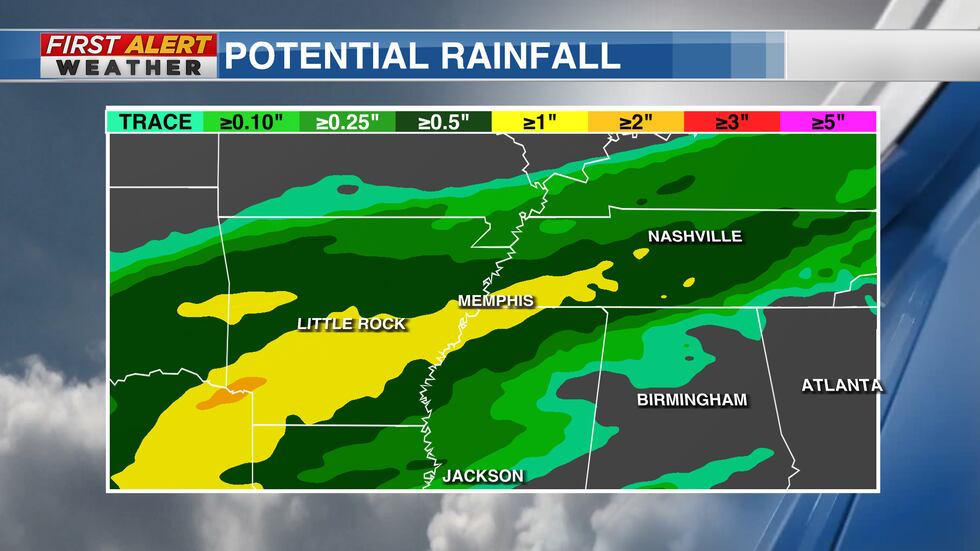 While any amount of rainfall is welcomed and needed we will need multiple more events, such as this one, before a noticeable impact will be made to our drought conditions.
As always we will continue to update you and give the First Alert on any changes made with our drought conditions here in the Mid-South.
Maggye McCallie – First Alert Meteorologist
FACEBOOK: Meteorologist Maggye McCallie
TWITTER: @MaggyeJoWX
Click here to sign up for our newsletter!
Click here to report a spelling or grammar error. Please include the headline.
Copyright 2023 WMC. All rights reserved.