The first freeze of the season just in time for Halloween
Published: Oct. 30, 2023 at 2:59 PM CDT
|
Updated: Oct. 30, 2023 at 3:04 PM CDT
MEMPHIS, Tenn. (WMC) - The first freeze of the season is on the way for the Mid-South and it comes just in time for Halloween day.
Overnight into early Tuesday the Mid-South will experience temperatures ranging from the low 30s to even the upper 20s, which prompted a freeze warning for the entire region.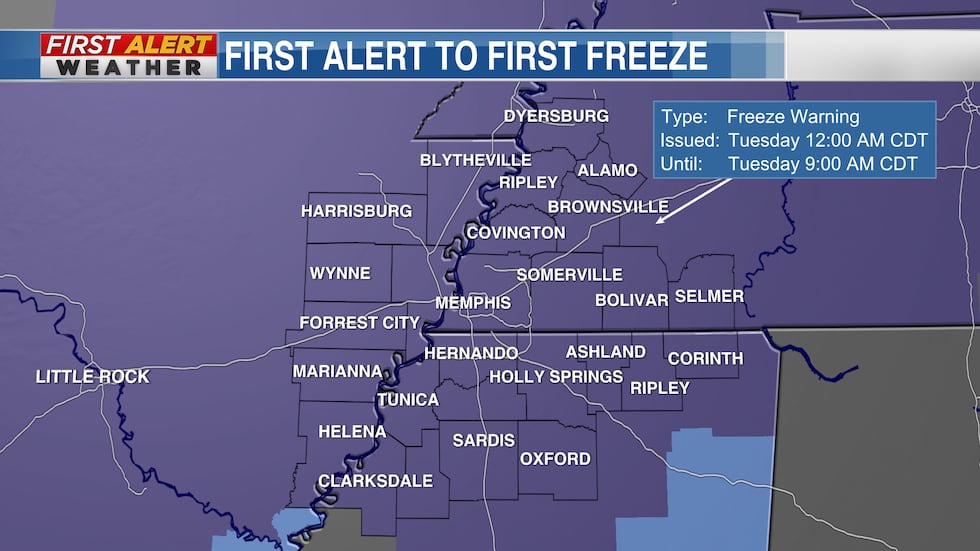 It's been a minute since we've experience freezing temperatures so remember to plan accordingly before you head to bed tonight. Remember the 4 Ps - Pets, plants, pipes and people.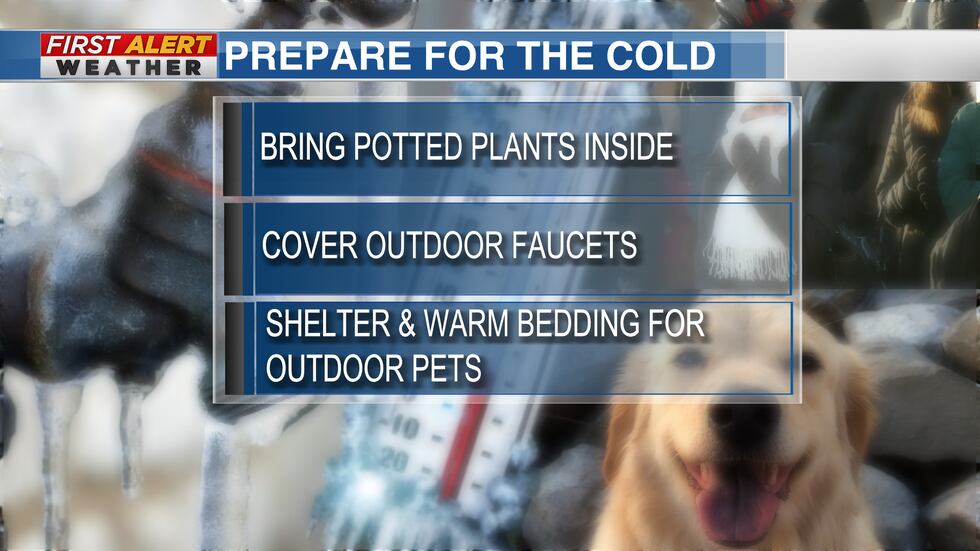 With temperatures at and below freezing it's best to cover outdoor faucets to prevent them from freezing and then bursting. Bring any outdoor plants indoors and also bring outdoor pets inside or give them extra bedding to be able to stay warm overnight. Lastly, check on those around you who could be more susceptible to these frigid conditions.
Overnight lows will again fall at or below freezing Wednesday and Thursday morning.
Maggye McCallie – First Alert Meteorologist
FACEBOOK: Meteorologist Maggye McCallie
TWITTER: @MaggyeJoWX
Click here to sign up for our newsletter!
Click here to report a spelling or grammar error. Please include the headline.
Copyright 2023 WMC. All rights reserved.