901 Now: Local artist opens content studio to provide artistic space for artists
Published: Oct. 20, 2023 at 6:51 PM CDT
MEMPHIS, Tenn. (WMC) - Creative people come up with creative solutions.
That's why it's no surprise that a local artist in the "901 Now" is turning her building off of Lamar into a content studio to provide artists with an affordable and diverse space to create.
A building decorated with paintings on the outside, but nothing on the inside... gave purpose to Terran Noir's plan.
"I would pass by the building on my way to take my daughter to school and would see the for-lease sign and was completely attracted to the murals on the building," Noir said.
"One day I was just tired of wondering and called and found out the lease was something I can do," she added.
In 2019, she turned the empty building into a selfie museum but realized the space could be used for a bigger purpose—to turn art into an actuality.
"It's really important that artists have a place that they can trust what can be for them," Noir said. "People who are not artists don't understand artists, so artists have to have each other's back and I just want to be able to do my part."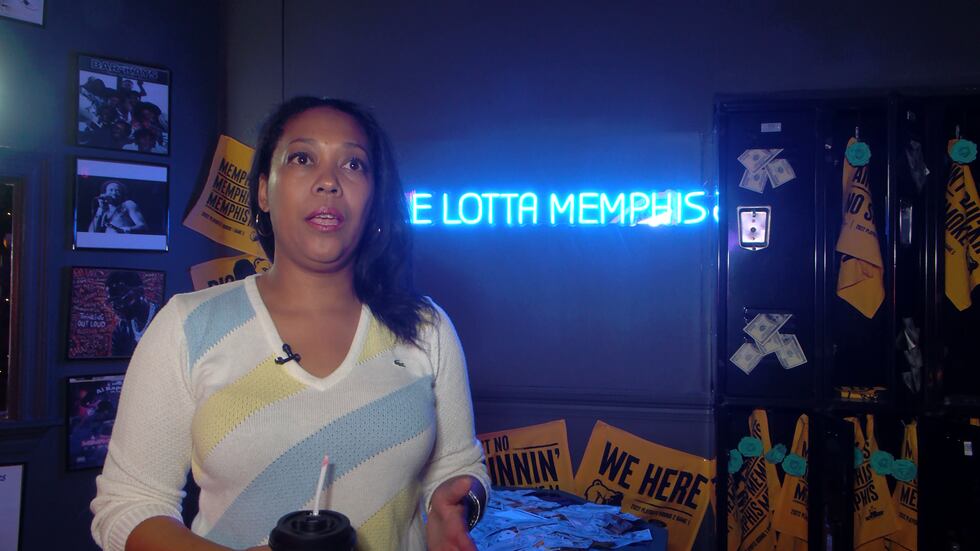 From a selfie museum to a content studio.
Noir brands her content studio as Tasche Social Garden.
She's now partnering with other arts organizations to get money behind potential projects, out of sight and out of mind.
"The thing about being an artist is funds, it's difficult," she said. "It's difficult to do, what it is you need to do because everything costs. And when it comes to art, people always want to ask you to volunteer, but really what they want to do is gain something from your artistry."
The studio is home to numerous multi-purpose setups since it was previously a selfie museum, which Noir says makes the space even more beneficial for all forms of art.
"Whether it's for musicians or dancers, graphic artists, content developers, anyone who is taking the visions in their brain and producing them for the public, I want to do my part in supporting those people," she said.
In addition to providing space for artists, Noir has also implemented a "Tiny Stage" series, similar to NPR's Tiny Desk Series, to give local musicians a place to perform.
For additional information on how to connect with the content studio, visit Tasche Social Gallery.
Click here to sign up for our newsletter!
Click here to report a spelling or grammar error. Please include the headline.
Copyright 2023 WMC. All rights reserved.