5 Star Story: Grind City Brewing Co.
Published: Oct. 17, 2023 at 9:34 PM CDT
MEMPHIS, Tenn. (WMC) - If you've lived in Memphis for any time, you know that we have some of the best water in the world! And the brew masters in this city know good water makes good beer.
Just ask the folks behind Grind City Brewing Company—this week's 5 Star Story, and a pub with one of the most unique views in town!
At 76 Waterworks Avenue just off North Second Street in North Memphis, the brewery sits in the shadow of a grain and barge depot. The perfect place, according to the brewery's events director, to celebrate Oktoberfest.
"Because of our unique property, we're able to service a lot more people than a normal brewery would be able to do. It's a celebration of beer and not only Oktoberfest, but, it also coincides with our anniversary as a taproom," explained Ian Betti.
Grind City has been "taking care of beer-ness" for three years now and is the brainchild of Hopper Seely—yes, a hops man named Hopper. He says he wanted to get in the game after working jobs for almost a dozen other breweries.
"And we started looking at areas and found this piece of property and the vision was immediately, like, 'we're gonna plant a brewery here and we're gonna start the momentum in North Memphis,'" Seely expounded.
In addition to nearly five acres of land, the property includes a World War II Quonset hut that Seely says was filled with wood from the previous business. According to him, "This was the Tri-State Veneer and Plywood Company for roughly 90 years. They were around just making different bent chair parts: chair legs, chair backs, everything."
And all those leftover wooden chair backs, molds, legs and other wood gave Seely an idea to build on the history of Tri-State.
"So all the wood that's in our taproom is actually from the chair factory itself. The bar tops, the tables, the legs, all of it is from the chair factory. Even in our beers, the blueprints that are in the background of each can, it's actually of the chair manufacturing," he said.
And if you look at the east and west walls of the taproom, some of those old chair backs make interesting wall features.
But Grind City uses more than leftover wood from Tri-State to make the facility shine, there's also Maintenance Manager Gordon Glass.
Glass said he actually made the glue while working 50 years at the furniture manufacturer, starting at age 17. Today, he works in the same facility, but now for Grind City Brewing Company.
"So, they asked me to stay, so I thank God. Being my brothers, this is my family and I love everybody here. They treat me like one of them," expressed Glass.
Seely and crew say it's that sense of community that elevates the craft beer experience at Grind City Brewing: "The main goal is when you actually get here, we want to make sure that you get your beer fast, you get to hang out with your friends and family here, and when you leave here, it's just the whole package."
"One of the biggest things here that's a founding pillar is community," Betti said. "For us to be a representative of the area is really an incredible opportunity for us."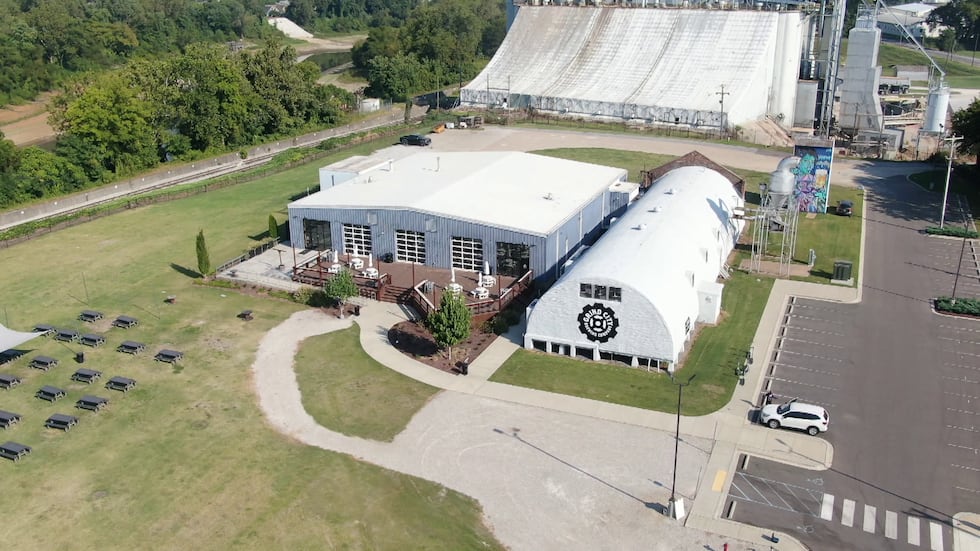 Grind City brews and cans on-site. Its amber lager is called "Thaddeus," one of four beers offered year-round, in addition to seven limited releases and a hard seltzer called "Memphis Mule."
"Yes, we put a lot of energy into making sure that our beer's delicious, consistent, and always fitting a variety," Seely said.
And while you can purchase Grind City Brews at grocery stores and bars around the region, he believes the brewery's taproom truly adds something special.
"We wanna be the pub of Memphis," Seely said. "And 'pub' is not just a term for a bar; it's for public gathering. So, we want to be the public gathering point of Memphis, especially North Memphis. And no name fits that better than Grind City."
Cheers to that!
The general manager of Grind City Brewing Company also gave our crew a behind-the-scenes tour of the company's beer-making process.
You can learn more about Grind City Brewing and order beer online by going to their website or Facebook.
Click here to sign up for our newsletter!
Click here to report a spelling or grammar error. Please include the headline.
Copyright 2023 WMC. All rights reserved.