Tenn. House Speaker explores impeachment of Shelby County DA
Published: Oct. 16, 2023 at 10:40 PM CDT
MEMPHIS, Tenn. (WMC) - Disagreements on decreasing juvenile crime at the state level are trickling into Shelby County.
One of Tennessee's top Republican leaders is looking at the possibility of impeaching Shelby County District Attorney Steve Mulroy.
The Tennessee Attorney General would have to bring those impeachment charges against the DA.
The Tennessee Lookout newspaper reports House Speaker Cameron Sexton (R-Crossville) first discussed this idea in a telephone town hall back in August and again just a few days ago.
Speaker Sexton told the Tennessee Lookout, "The amount of people that I met with who said that juvenile crime is on the rise and it's a problem is astronomical. To have a DA down there who says juvenile crime is not running amuck tells you, is he not listening to the people, does he not see it... if everybody else sees it, the carjackings and everything else."
Specifically, Mulroy and Sexton disagree on Sexton's blended sentencing bill, introduced during the special legislative session on public safety back in August.
"He's not a fan of the bill that we have," said Sexton. "He thinks it's too hard. He thinks it should be softer. I disagree with it. I don't think we can wait 12 months to pass this bill and tell Memphis, you know what, you've got to live with juvenile crime for another 12 months."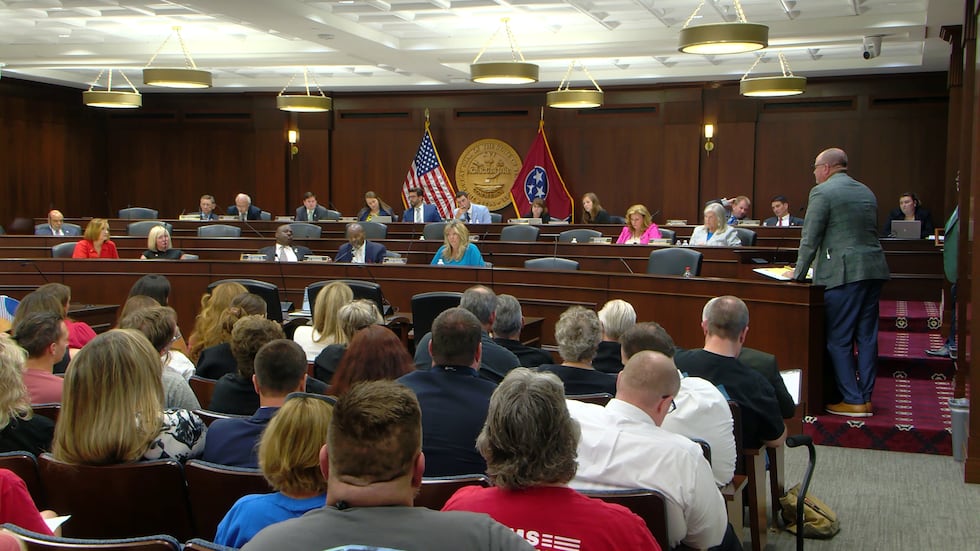 We reached out to DA Mulroy Monday, he tells Action News 5:
"I don't think there is any serious consideration being given to this idea, including by the Speaker. Nor would it be appropriate based on a policy disagreement, as opposed to actual evidence of official misconduct.
Juvenile crime's been a problem in Shelby for many years. In my one year as DA, we've taken steps to address it. Among other things, we've added significant staff to our Juvenile prosecution team, set up a special Unit within that team to prioritize Auto Thefts and Burglaries, and helped bring to Shelby a Nashville-based restorative justice program with a track record of reducing the repeat offense rate. It'll take time and state and local agencies working together to turn this around. I look forward to meeting soon with Speaker Sexton or his staff to let him know what we're doing on this issue, to get his input, and to share with him how state government can help."
Data from the Tennessee Bureau of Investigation analyzed by The Sentencing Project in August, shows Shelby County's arrest rate for juvenile crime decreasing over the last decade.
A majority of crimes committed in Shelby County are by adults. Memphis police say a majority of vehicle thefts and break-ins were committed by juveniles last year and this year.
Shelby County Juvenile Court Judge Tarik Sugarmon told us last week, there's been a slight increase in some crimes.
"You have your carjacking, your burglaries, your car break-ins, your murder cases, but of those numbers generally, you have a moderate increase. Of the offenses committed overall, there's been a decrease," said Judge Sugarmon.
Mulroy has served as district attorney for a little over a year and says it'll take time as well as state and local agencies working together to turn the tide of juvenile crime.
He says his office has added staff to their juvenile prosecution team, set up a special unit prioritizing auto thefts and burglaries, and is using a Nashville-based restorative justice program with a track record of reducing the repeat offense rate.
Speaker Sexton's office did not respond to our request for comment.
Click here to sign up for our newsletter!
Click here to report a spelling or grammar error. Please include the headline.
Copyright 2023 WMC. All rights reserved.