Hundreds gather for pro-Palestinian protest, prayer in Downtown Memphis
Published: Oct. 13, 2023 at 11:02 PM CDT
MEMPHIS, Tenn. (WMC) - Hundreds of people, including many Palestinian-American Memphians, protested and prayed for Palestine in Downtown Memphis Friday as the ongoing war between Israel and Hamas rages on.
NBC News reports an evacuation of Northern Gaza is underway, as Israel's military orders more than one million people to flee south ahead of a potential ground invasion.
A surprise attack on Israel on October 7 launched this current violent conflict.
Back in Memphis, hundreds of Palestinian-Americans with "Memphis Voices for Palestine" protested the ongoing war.
Anwar Arafat, a member of the Palestinian-American Community Center of Memphis, says he has family living in Gaza.
"I'm literally checking my phone every hour, sometimes more than that, to make sure our family is alive and that they can be found," he said.
Arafat and others say they grieve the lives lost.
"Memphis Voices for Palestine" says their mission is to raise awareness and give a voice to the cause of Palestine in the Mid-South, standing with those they say suffer and die by what they call Israel's illegal occupation in Palestine.
"People in America and Memphis need to understand, know, and realize that this is not some faraway war that's happening," said Arafat. "It is happening to us people who live here."
At least 3,200 people have been killed on both sides, including 27 U.S. citizens. Possibly 150 are being held prisoner and thousands more are injured in a war with no end in sight.
The U.N. has called on Israel to take back that evacuation order, fearing it could be catastrophic.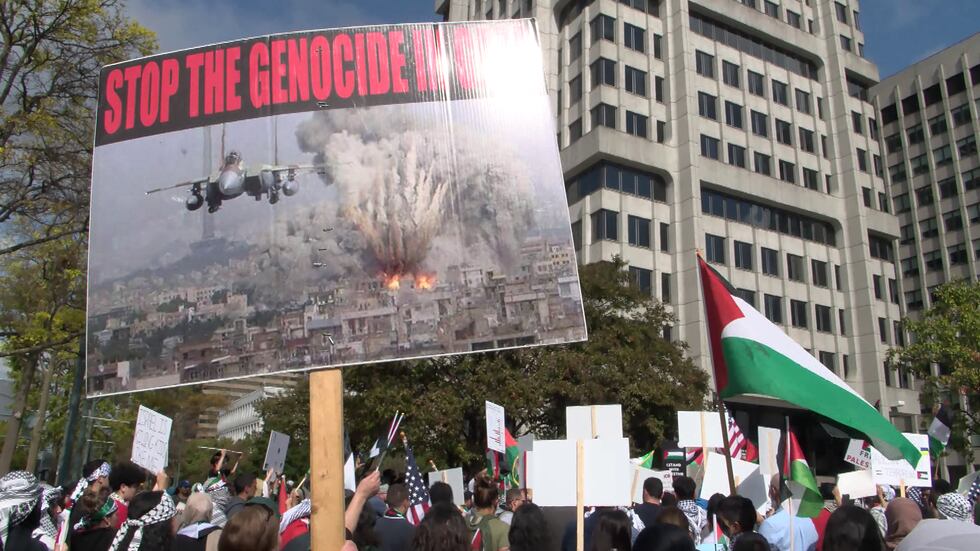 Click here to sign up for our newsletter!
Click here to report a spelling or grammar error. Please include the headline.
Copyright 2023 WMC. All rights reserved.