Tennessee Governor Bill Lee says he is looking forward to working with Memphis Mayor-Elect Paul Young
Published: Oct. 10, 2023 at 11:00 PM CDT
|
Updated: Oct. 10, 2023 at 11:07 PM CDT
MEMPHIS, Tenn. (WMC) - Governor Bill Lee is weighing in on the future Mayor of Memphis Paul Young.
Five days post-election, Young and his team are currently in the transition period moving from one important role to another.
"I want Memphians to feel hopeful about the future," said Young. "Optimistic about what the future might bring."
Young takes office in January, but before that, a new Downtown Memphis Commission President and CEO could be selected.
Governor Lee told reporters Tuesday, he's planning to get together with him soon.
Young led the Downtown Memphis Commission as President and CEO for more than two years, overseeing many projects including the recently completed Downtown Mobility Center.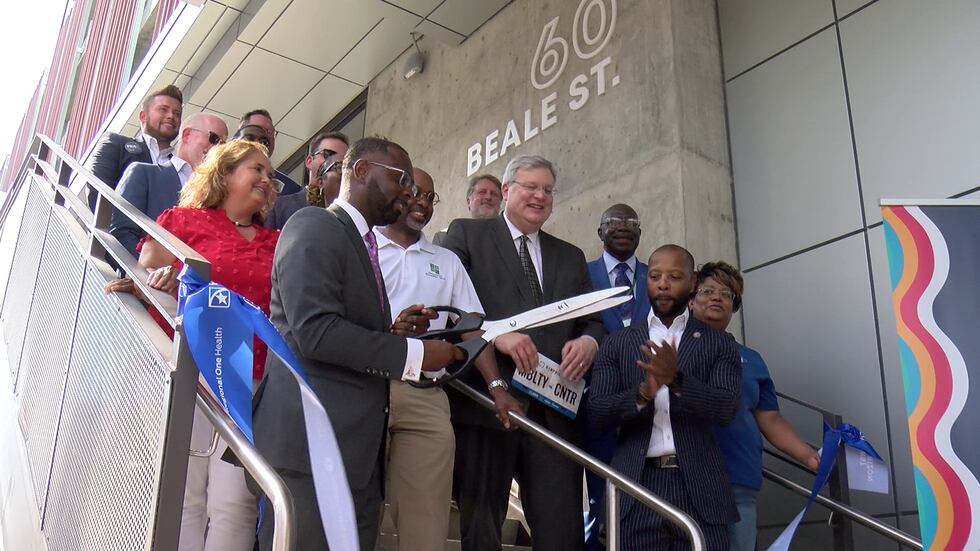 Before then, Young was the Director of Housing and Community Development for the City of Memphis, leading the relocation of the Brooks Museum, the Downtown Tourism Development Zone, and the $30 million capital investment for the South City Choice Neighborhoods.
"I'm going to be at Downtown Memphis Commission until December 31," said Young. "And we're going to put a process in place in short order and make sure we select who the next president is going to be."
Both Young and the new leader of the DMC will have several big projects they'll inherit.
For the DMC, that includes the demolition of 100 North Main. Construction could begin early next year.
Young could be tasked with allocating $350 million in upgrades for FedExForum, Simmons Bank Liberty Stadium, or any city-owned stadium.
Memphis City Council accepted the money from the state Tuesday.
"When Memphis thrives, Tennessee thrives," said Governor Lee.
Lee says he and Young have communicated back and forth and plan on getting together to talk about what the state can do for Memphis, soon.
"If Tennessee is going to continue to lead the country, that means Memphis has to have a continued acceleration," said Lee. "I think the new mayor and I both agree that that's likely and possible and look forward to working together with him."
The Downtown Memphis Commission board is meeting on Friday to discuss the transition from Young to the next president and CEO.
The Commercial Appeal reports applications will open then. Interviews will begin in late November and the selection process will start in mid-December.
Click here to sign up for our newsletter!
Click here to report a spelling or grammar error. Please include the headline.
Copyright 2023 WMC. All rights reserved.