West Memphis warehouse still burning 3 days after fire
Published: Oct. 2, 2023 at 5:31 PM CDT
WEST MEMPHIS, Ark. (WMC) - Although it is now under control, a large warehouse blaze in West Memphis, Arkansas is still burning after three days.
Flames at the storage facility broke out Saturday morning, but because of the large amount of debris inside, the West Memphis Fire Chief said it could take until the end of this week before everything is completely extinguished.
"At 9:30, Saturday morning we received a call from our fire dispatch, and we had a commercial structure fire on North 7th Street," said Barry Ealy, West Memphis Fire Chief.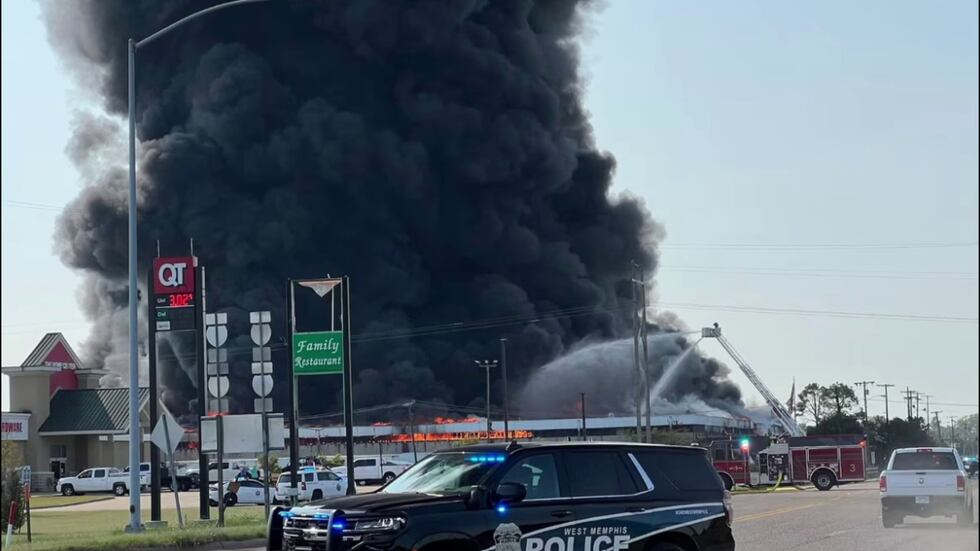 The West Memphis Fire Chief says firefighters have been working around the clock in shifts to extinguish hidden fires throughout the four acres of land.
"Once the roof was compromised, it collapsed... the roof collapsed on top of all of the debris so there's voids in there now, we got heavy equipment out, moving stuff around so the firefighters can put the hotspots out underneath the debris," said Chief Ealy.
City of West Memphis officials said the warehouse belongs to Altium Packaging Company.
According to fire officials, the plastic is what caused the majority of the intense black smoke, but never affected the air quality.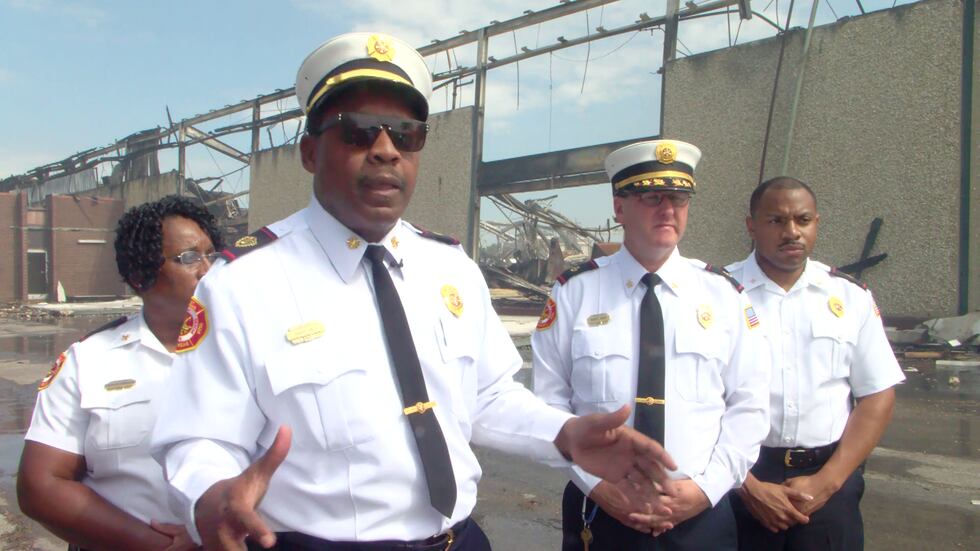 "What we have at this point is this is sort of smoldering smoke, so there is a little bit of discomfort for residents just from the smell of the smoke alone, but it doesn't pose any health hazards to them at this point," said Division Chief Robert Mabe.
While firefighters actively work defensively to put out the blaze, the city says it's doing its part to look for another facility for the company.
West Memphis Fire Department said no one was hurt in the fire and the cause is still under investigation.
Click here to sign up for our newsletter!
Click here to report a spelling or grammar error. Please include the headline.
Copyright 2023 WMC. All rights reserved.