An annular solar eclipse for 2023 & a total solar eclipse for 2024
Published: Sep. 30, 2023 at 9:51 PM CDT
|
Updated: Sep. 30, 2023 at 10:34 PM CDT
MEMPHIS, Tenn. (WMC) -An annular solar eclipse will be October 14th, 2023, and a total solar eclipse will be on April 8th, 2024. You're going to want to mark your calendar for both.
But what exactly is a solar eclipse?
A solar eclipse is when the moon passes in between the Sun and the Earth. This in turn blocks the Sun's light and casts a localized shadow onto the Earth. The difference between the annular eclipse in October and the total eclipse in 2024 is the amount of sunlight blocked on the eclipse's path, which is the areas that will see the greatest amount of light blocked. The annular eclipse will not block 100 percent of the Sun's light, giving way for the outer edges of the Sun to still shine, which is often referred to as the 'Ring of Fire'. However, the total eclipse just like its name will cover the total amount of sunlight.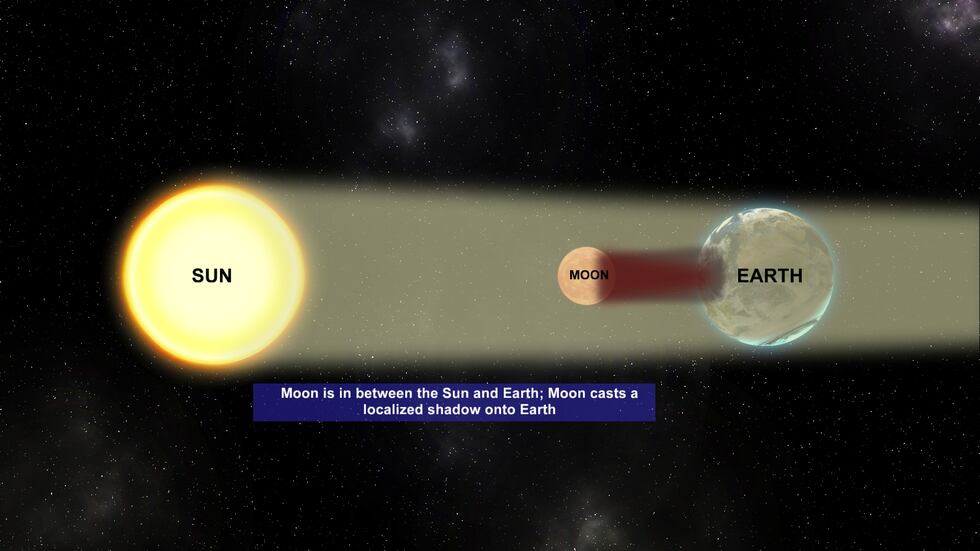 The annular eclipse path will be in the western portion of the Unites States and while the eclipse impacts will still be noticeable here in the Mid-South, the total solar eclipse path will be much closer to home therefore much more impactful.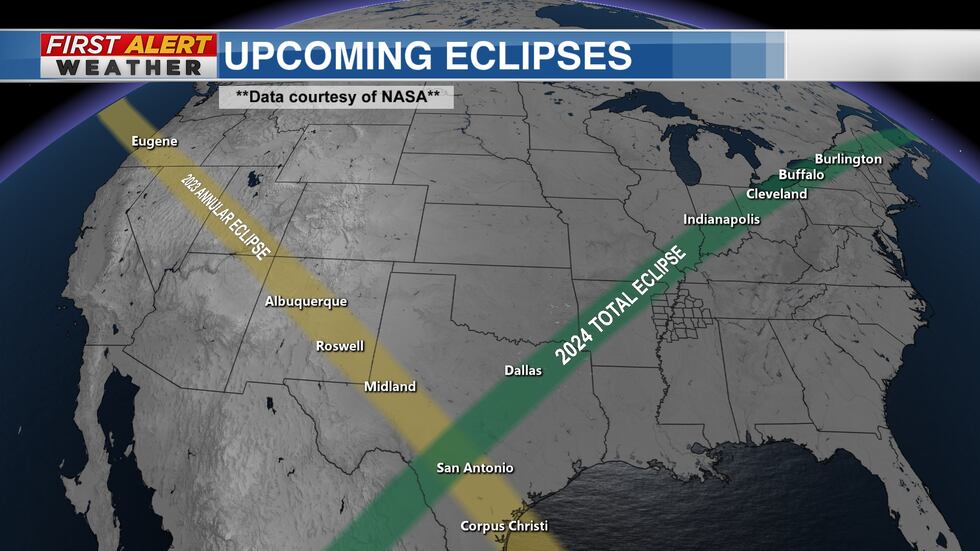 The annular solar eclipse will hit its peak here in the Mid-South around noon on October 14th, where around 50 to 60 percent of the Sun will be covered.
While it will be noticeable, because of the proximity of the path of the total eclipse in 2024, we will see 90 percent or greater of the Sun's light covered by the moon. However, if you travel just up the road to eastern Arkansas, places like Jonesboro will be in the path of totality, which is the areas that will see 100 percent covered. Maximum eclipse here in the Mid-South will occur around 2 PM.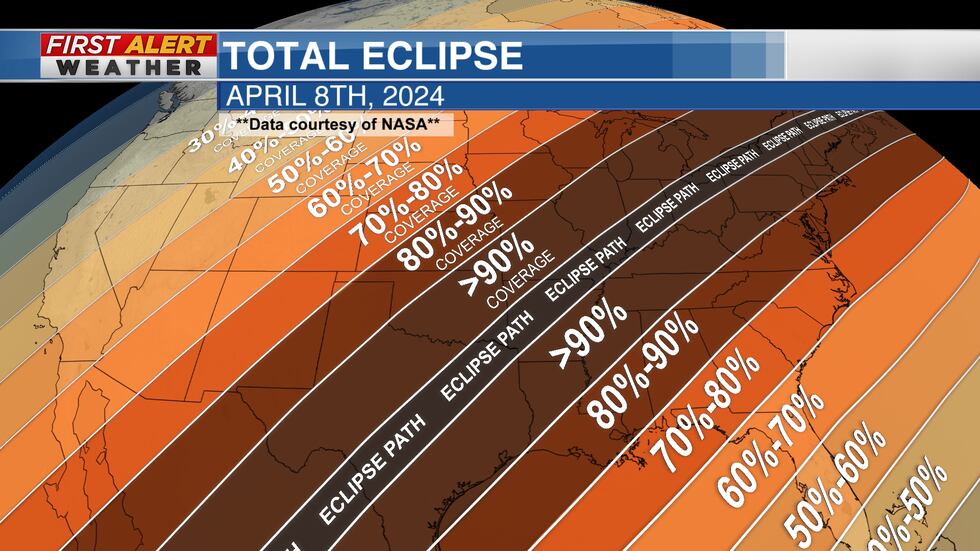 Mark your calendar for both solar eclipses and also make sure to obtain solar eclipse glasses before these events as you should never look directly at the sun. The glasses will allow you to watch the eclipse safely and be able to look directly at the sun through the eclipse times.
Maggye McCallie – First Alert Meteorologist
FACEBOOK: Meteorologist Maggye McCallie
TWITTER: @MaggyeJoWX
Click here to sign up for our newsletter!
Click here to report a spelling or grammar error. Please include the headline.
Copyright 2023 WMC. All rights reserved.