Woman allegedly rams police car in attempt to escape officers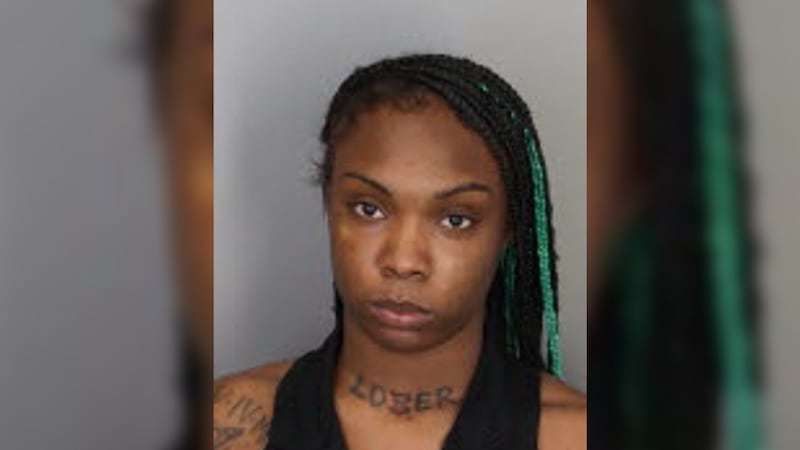 Published: Sep. 26, 2023 at 10:41 AM CDT
|
Updated: Sep. 26, 2023 at 10:48 AM CDT
MEMPHIS, Tenn. (WMC) - A woman is arrested after allegedly ramming a police car in an attempt to escape officers.
Erica Joyner is charged with aggravated assault against a first responder, vandalism, two counts of theft of property, and burglary of a vehicle.
On July 8, officers responded to a stolen car call at the FedEx Drop Box on 2781 Democrat Road.
Officers had seen a stolen red Chevrolet CTV in the company's parking lot.
Police waited to gain entry into the parking lot when the driver of the stolen vehicle was exiting the parking lot.
As the driver of the vehicle was trying to escape, she rammed the stolen car into the Memphis Police Department's patrol car and drove away, according to police.
While on the scene, officers discovered that the security guard at the entrance gate had allowed the stolen car to enter the parking lot.
The security guard told officers that the driver of the vehicle was her cousin and that she had a company badge.
The stolen car was found abandoned just a short distance away from the company.
On July 9 the owner of the stolen Chevrolet CTV identified Joyner as the person who stole his car.
On July 11 the security guard, Joyner's cousin, also identified her as the person driving the stolen vehicle.
Joyner is being held on a bond of $21,500. She is expected in court on September 27.
Click here to sign up for our newsletter!
Click here to report a spelling or grammar error. Please include the headline.
Copyright 2023 WMC. All rights reserved.