Cross County School District receives $2.2M federal grant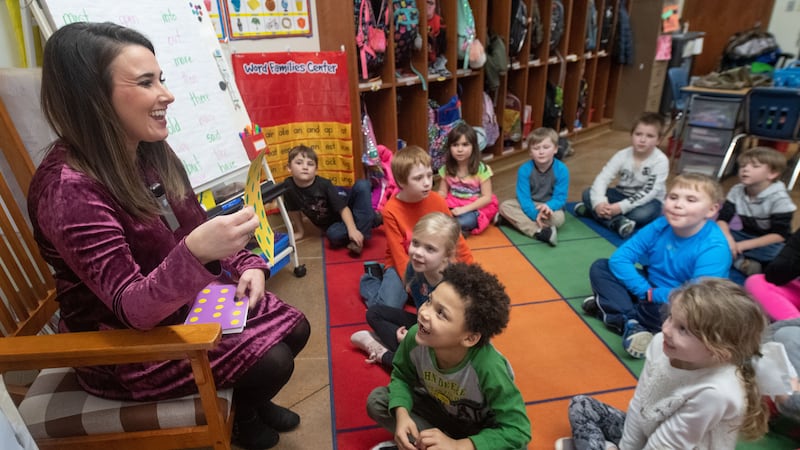 Published: Sep. 26, 2023 at 5:21 PM CDT
CHERRY VALLEY, Ark. (WMC) - Cross County School District has announced that the district received a three-year $2.2 million competitive grant from the federal Teacher and School Leader (TSL) Incentive Fund grant.
"I am proud that the work we are doing in Cross County has been recognized with a federal innovation grant," said Superintendent Dr. Nathan Morris. "This support will help us continue to elevate great classroom teaching and ensure that every student has the opportunity to excel and reach their full potential."
Cross County is partnering with the National Institute for Excellence in Teaching (NIET) to implement the Growing and Retaining Educators in Arkansas through TAP (GREAT) project to increase the effectiveness of teachers, increase the effectiveness of principals, and improve student achievement, impacting 639 students, 51 teachers, and 2 school leaders.
The work will be based on the research-based TAP System, which Cross County School District has been using to improve classroom instruction for multiple years. This grant will take the work to the next level by creating a new teacher induction model and supporting the implementation of character education strategies that are integrated with daily teaching and learning practices, the district says.
"Arkansas is positioned to make historic changes in its education system in the coming years," said Dr. Josh Barnett, Chief Executive Officer of NIET. "I am excited that Cross County School District will continue to serve as a leading model of how more effective staffing structures can increase the quality of classroom teaching and learning."
NIET's research, and Cross County School District's results, show that teachers in the TAP System are more effective in increasing student achievement and stay with their schools at higher rates.
The federal TSL program is designed to support districts in designing more effective systems for attracting, retaining and developing the skills of teachers and leaders, with the goal of increasing student achievement and success.
The partnership between NIET and Cross County brings a nationally recognized organization together with an innovative rural district, to address the unique needs of Cross County educators and students.
The district says the GREAT project will put in place innovative systems and structures to better train and support new teachers coming from a wide diversity of preparation experiences, and deepen the support of school leaders, leadership teams, and teachers in developing students' character formation.
Through this project, Cross County School District expects to increase the effectiveness of educators, thereby reducing the variation in effectiveness across and within schools. Another expected outcome is to improve the district's ability to recruit, develop, and retain certified, effective, and diverse educators in order to promote educational equity and reach underserved students.
Click here to sign up for our newsletter!
Click here to report a spelling or grammar error. Please include the headline.
Copyright 2023 WMC. All rights reserved.