5 Star Story: Chez Philippe
Published: Sep. 20, 2023 at 12:28 PM CDT
MEMPHIS, Tenn. (WMC) - One Memphis restaurant is at the top of so many "best-of" lists it's hard to keep up!
USA Today ranks it number one among the nation's best hotel restaurants--we're talking about Chez Philippe inside the Peabody Hotel in Downtown Memphis.
It's so très chic it makes us proud to call Memphis home. In this 5 Star Story, Kym Clark reveals what makes the fine dining establishment the best of its kind.
The kitchen at Chez Philippe works like a well-oiled machine, captained so to speak, by Chef de Cuisine Keith Clinton.
"I like being a part of a team, with my team that sort of like communication, that sort of team-building," he said.
Clinton and his team are building upon a long-standing reputation that started more than 40 years ago in January of 1982, according to the Peabody Hotels Director of Marketing and Communications, Kelly Brock.
"So, it opened only a few months after the Peabody reopened in September of 1981. And it has always been an institution and a fine dining establishment in Memphis...a special occasion kind of restaurant," Brock said.
The menu at Chez Philippe is described as "playful yet sophisticated," "featuring modern American cuisine with a French flourish."
And whether it's the 7 course or 4 course prix-fixe menu, the food is a celebration "of local and sustainable ingredients."
"We have a very strong focus on local, seasonal ingredients, especially now under Chef Keith Clinton. He likes to go out shopping at the local markets, foraging for fruits and vegetables himself, and go to the local farms himself, personally he and his team," Brock explained.
"We try to source everything we can from growers that we know," Clinton said, "from farms that we can visit. So we're trying to support our local communities, highlight the products that they're able to give to us."
Chef Andreas Kissler is the former Chef de Cuisine at Chez Philippe who currently serves as Executive Chef for the Peabody Hotel and all of its restaurants.
"Chez Phillippe is for me the pride of Memphis. Chez Phillipe is, in my opinion, the best restaurant in town. And why is it? Because I have a great chef in the back now, and we really are focused on satisfaction and making the greatest food that can be made to our capabilities," he boasted.
Chef Kissler also points out that, in addition to being a great chef, Chef Clinton is also the first native Memphian to serve as the restaurant's head chef -- after working at several other fine dining establishments in town.
But, it's at Chez Philippe where Chef Clinton's philosophy about the whole dining experience takes precedence.
"What I've always wanted to be a part of was a kitchen that knew everything about the guests," he said. "If there's a guest that's coming in, we try to do a little pre-research about them, figure out what they like and don't like and really surprise them with that something you don't see on the menu, something that they really, really enjoy."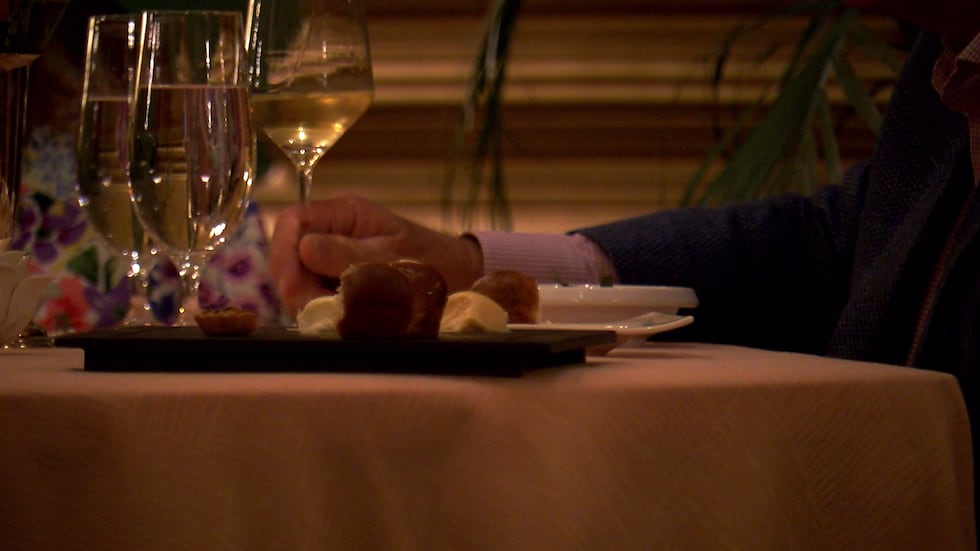 Chef Clinton also makes it a point to speak with each diner during the course of the dinner, but he says the special treatment doesn't stop there.
"We're noticing things like are they left handed, are they right handed, that way we can set the silverware different. We can plate things a little bit different. Glassware, all of that stuff has to be in your mind when you're trying to deliver such a quality product," he expounded.
And it's that "quality" that makes Chez Philippe the Mid-South's only Forbes Four Star, AAA Four Diamond with the "Award of Excellence from both the Distinguished Restaurants of North America" and Wine Spectator magazine.
"You wanna come here and enjoy the moments with friends, with your family, with your wife, with your loved ones. That's what this place is about. Celebrate your birthdays, celebrate your anniversaries and celebrate life. Celebrate! In that case, you take this phone, set it aside, your computers and everything. Everything -- leave it behind. And we take care of you," Chef Kissler conveyed.
While Brock further explained, "Despite how elegant that the dining is, the food is elegant too. It's beautiful, it's colorful and vibrant. It's a very warm and welcoming experience."
Chef Clinton kept it simple explaining, "That's kind of like what cooking is as well. It's like, making people happy."
Chez Philippe makes us proud of its continued reputation for sophistication and fine dining in Memphis and throughout the country.
Chez Philippe is also the only place in Memphis offering traditional English afternoon tea Thursday through Sunday from Noon until 3 p.m.
Also, the next time you dine at Chez Philippe, pay special attention to the murals painted on the walls depicting people at a masquerade ball. They're actually paintings of Jack and the late Phillip Belz (the hotel owners) along with their wives, Sarah and Marilyn.
You might also recognize the Belz' children in the murals, even their then-family dog. For more details about Chez Philippe or to check out the menu, click here.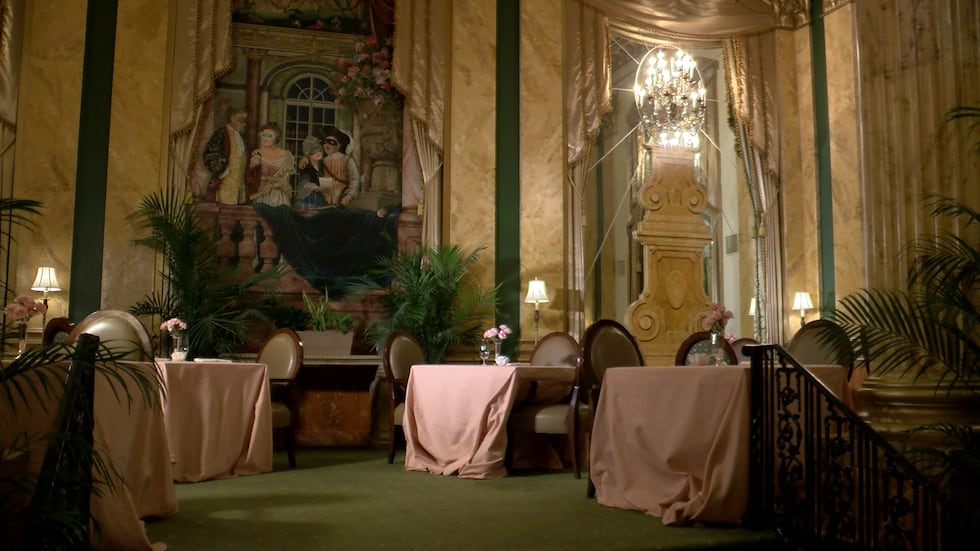 Click here to sign up for our newsletter!
Click here to report a spelling or grammar error. Please include the headline.
Copyright 2023 WMC. All rights reserved.