Mother demands answers 3 weeks after daughter shot and killed Downtown Memphis
Published: Sep. 17, 2023 at 10:50 PM CDT
MEMPHIS, Tenn. (WMC) - Anita Wilkins said there have been conflicting reports and no concrete explanation from MPD three weeks after her 22-year-old daughter Charlisa Reed was shot and killed in the South Main District.
"I don't whether she was targeted or not," Wilkins said in a sit-down interview with Action News 5. "I'm left in the dark."
That question on the targeted nature of her daughter's murder hangs in the balance after Wilkins says a detective told her it was not.
However, this information contradicts initial reports from police that it was in fact targeted, which they posted on X.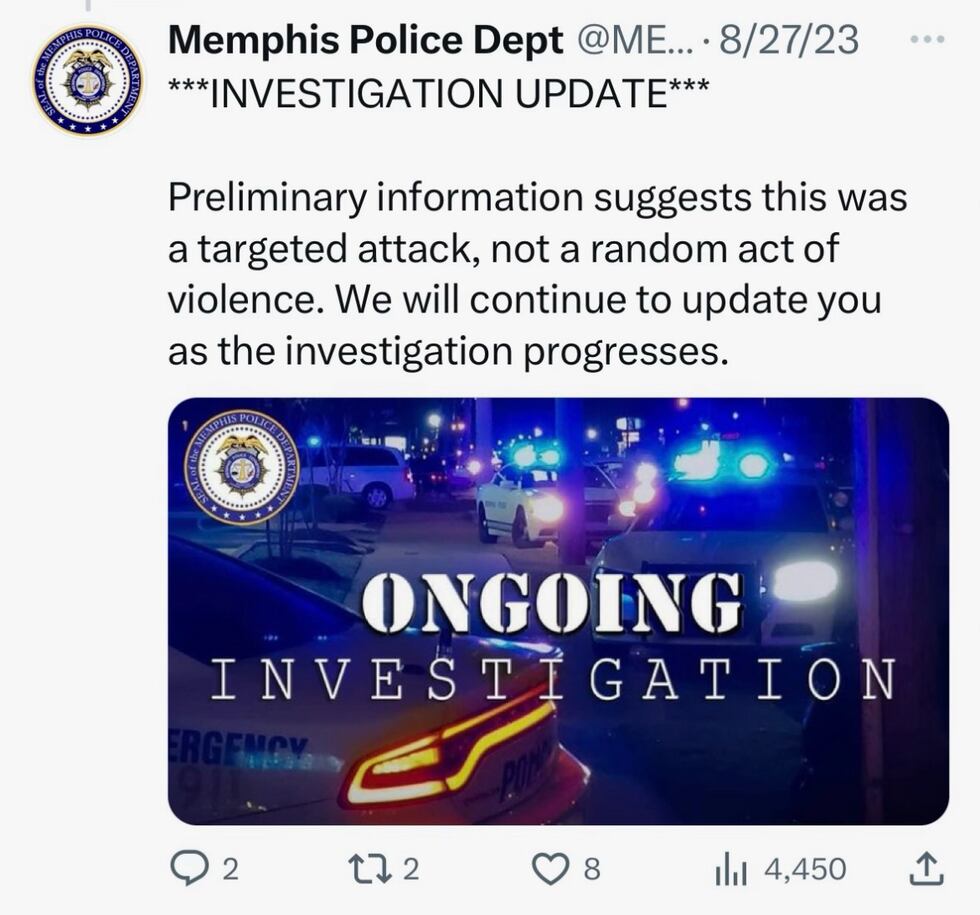 On Sunday, we reached out for more clarity and were only told:
"All available information has been released at this time. This is an ongoing investigation."
WIlkins, who is a former correctional officer, says she understands the specific details about certain cases have to be shielded from the public—and she respects that. However, she also said she feels like there was not much clarity on whether she or her other children should be concerned about their safety.
"I just need some type of communication to try to calm me and my children down," said Wilkins. "We don't know if we're safe because we don't know anything about why this happened to my daughter."
At the end of the day—Wilkins just wants answers—about her missing daughter she said was a light in her life.
If you have any information call Crime Stoppers at 901-528-CASH.
Click here to sign up for our newsletter!
Click here to report a spelling or grammar error. Please include the headline.
Copyright 2023 WMC. All rights reserved.