Regional One Elvis Presley Trauma Center chief reflects on 1-year anniversary of Memphis shooting spree
Published: Sep. 7, 2023 at 11:37 PM CDT
MEMPHIS, Tenn. (WMC) - One year ago, our city was terrorized by a man shooting people at random and streaming it online.
Three people died and many others were injured in the hours-long crime spree.
Some of the wounded were cared for by the men and women at the Elvis Presley Trauma Center at Regional One Hospital.
The Chief of Regional One's trauma department took us back to September 7, 2022.
He was out to dinner with new employees when he was told what was going on around the city. He was on standby and didn't end up going into the hospital that night, but was well aware of what was coming to the trauma center.
"It was scary to think, this is happening in our city," said Chief of Trauma Dr. Andy Kerwin.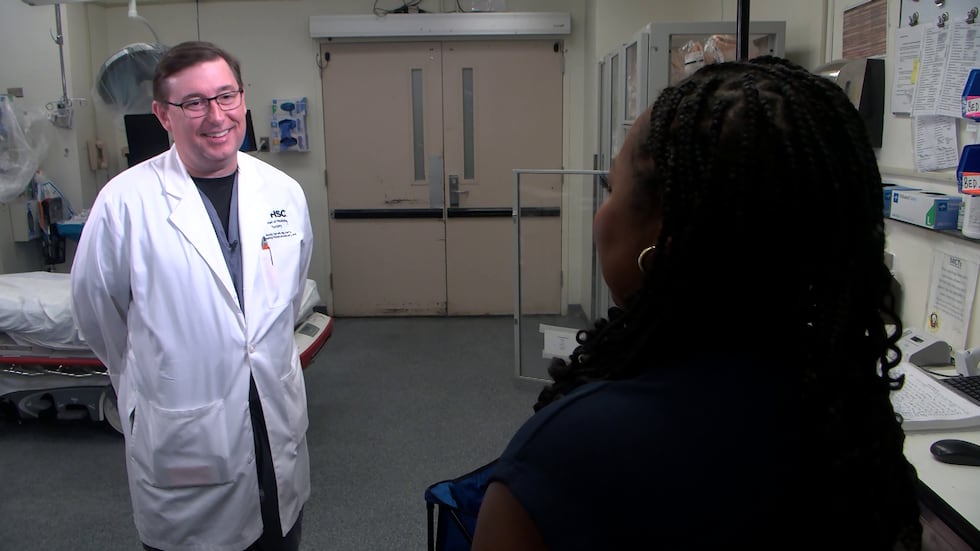 Memphis police responded to crime scene after crime scene that night.
"There's sort of a bit of anxiety that happens because we have to get ready," said Dr. Kerwin.
Dr. Kerwin says no one knew how many victims were coming in on top of other unrelated traumas.
He and other staff were notified of what was going on and a backup surgeon was called in.
"You get the word that it's happened, but the rest of the city doesn't stop," said Dr. Kerwin. "People can still come in with heart attacks or strokes asthma, people still get into car crashes."
But that does not stop preparations.
Dr. Kerwin says there's a plan in place for mass casualties, making sure staffing is up from surgeons to anesthesiologists and making sure equipment and operating rooms are ready to go at a moment's notice.
"I don't think people appreciate the hard work that goes into taking care of patients like [who] came to us that night," said Dr. Kerwin. "It's very physically demanding. We operate on people, many times we're covered in sweat... sometimes the blood loss is so much, we wear covers to protect our feet. They get saturated in blood. The floor is covered in blood."
He says he reminds his fellows and residents to cherish the good days, because there will be bad days.
"It's terrible when you have to go to someone's family member and say, 'I'm sorry, we couldn't save your son, your daughter, your father, your mother because of this,'" said Dr. Kerwin.
One year later, Dr. Kerwin hopes Memphians and people around the country one day won't have to live in fear of tragedies like the one that played out one year ago.
But if they do, the Mid-South's level one trauma center will be there.
"Nobody thinks about, 'I'm going to get into a car crash today,'" said Dr. Kerwin. "'I'm going to fall off the roof cleaning out the gutters as we approach fall,' right? But if it happens, you want to know that you have a resource like the Elvis Presley Trauma Center to be able to come to you 24 hours a day seven days a week to get the best care you need."
Dr. Kerwin also says they have 30 to 35 people come through the trauma center every day.
They practice their mass casualty plans throughout the year and learn from other situations around the country.
They stay ready so they don't have to get ready.
Click here to sign up for our newsletter!
Click here to report a spelling or grammar error. Please include the headline.
Copyright 2023 WMC. All rights reserved.