State Rep. Gloria Johnson launches bid for U.S. Senate in Memphis
Published: Sep. 5, 2023 at 10:18 PM CDT
MEMPHIS, Tenn. (WMC) - A member of the so-called "Tennessee Three" is stepping into the race for one U.S. Senate seat.
Democrat State Representative Gloria Johnson from Knoxville is looking to win the Democratic primary in 2024 and challenge incumbent Tennessee Senator Marsha Blackburn for her seat in Washington, D.C.
Johnson says her platform is focused on middle-class families, affordable healthcare, lowering the prices of prescription drugs, and more.
She also says she's ready for a fight.
On Tuesday, Gloria Johnson kicked off her campaign for U.S. Senate, stopping in Knoxville, Nashville and Memphis.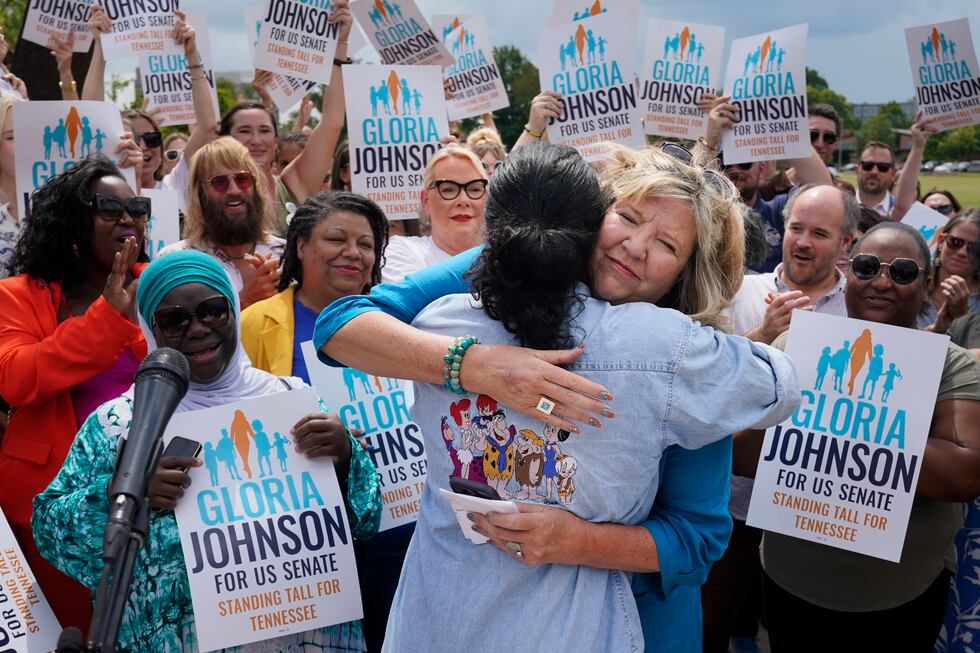 "There is no question," said Rep. Gloria Johnson. "I've never seen people paying attention more than they are right now. They are not happy with what they see."
A Democrat has not represented Tennesseans in the U.S. Senate since 1995.
Johnson says she's not afraid of that stat.
"I've met, all during session and during special session, with Republicans who don't believe their representatives are working for them," said Johnson. "They certainly don't feel like Marsha Blackburn is working for them. They're tired of the name calling and the bullying from some of these MAGA Republicans and they want a policy that benefits them."
Johnson's announcement comes on the heels of her near expulsion from the Tennessee House of Representatives back in April for joining a gun reform protest on the House floor with Nashville Representative Justin Jones and Memphis Representative Justin J. Pearson.
Johnson, if chosen as the Democrat nominee, faces a battle against incumbent Senator Marsha Blackburn (R-Tennessee) who is already firing back at the Knoxville Democrat.
"She's a far-left Democrat," said U.S. Senator Marsha Blackburn. "She's as woke as they come and she knows all the liberal bigwigs in Tennessee. Frankly, my opponent is a direct threat to our way of life."
Blackburn was the first woman to serve Tennessee in the Senate after beating former Governor Phil Bredesen for the seat in 2018. She is currently running without another Republican challenger.
Johnson and another Democrat, Dylan Fain, have filed the appropriate paperwork to run.
Marquita Bradshaw from Memphis, who ran for a different Senate seat in 2020, has posted on her website and on social media saying she has intentions to challenge Senator Blackburn as well.
Click here to sign up for our newsletter!
Click here to report a spelling or grammar error. Please include the headline.
Copyright 2023 WMC. All rights reserved.