Family living in burnt-down home forced to relocate due to demolition plans
Published: Sep. 5, 2023 at 7:26 PM CDT
MEMPHIS, Tenn. (WMC) - A Soulsville home, in uninhabitable conditions after a fire in February, is set to be demolished within 30 days.
The home on James Street has no electricity, no running water, and no roof, but a family of six that moved in after the city condemned it said they have nowhere else to go.
"So, this house here, this is a dangerous house. The upstairs, we can't even get to the upstairs unless we sweep the stairs and I'm afraid to go to the roof," said a resident of the condemned home who wished to remain anonymous.
Despite the filth, feces, and flies, the unidentified mother with two baby boys says this is the best home she's ever lived in.
There are mattresses and a baby's crib huddled outside under a carport that is being used as a master bedroom.
To those who share concern about her children's living conditions, the mother says, "I would probably tell them to mind their own business, because why worry about my children? Worry about helping me get food, finding shelter, clothes, anything."
Local homeless shelters say most emergency shelters are at capacity, closed due to COVID-19, or cannot take in men and women together.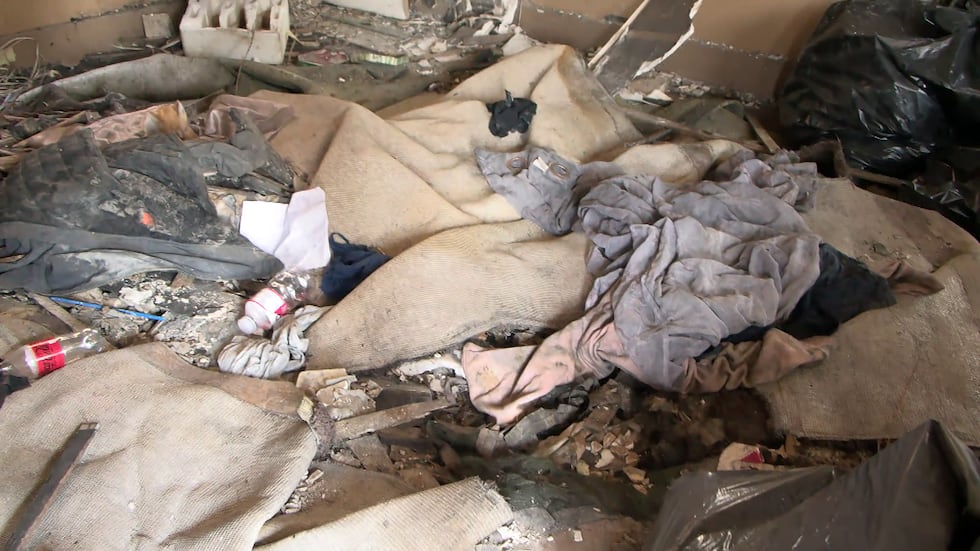 "Hundreds of families are living in housing that is not adequate, that is not safe. This was certainly an extreme version of that," said Lisa Anderson, executive director of Room in the Inn, a local shelter. "There are so few places in our city for those, so, even knowing about people who are living in conditions that are unsafe, sometimes there are not a lot of options."
The family says they have paperwork to prove they own this home.
However, according to the Shelby County property assessor, the deed is not in their name.
The city says this home had a Condemnation Hearing in July and is scheduled to be demolished in less than 30 days.
Room in the Inn staff say they are actively searching for placement for the family.
Click here to sign up for our newsletter!
Click here to report a spelling or grammar error. Please include the headline.
Copyright 2023 WMC. All rights reserved.