Restaurant owners weigh in on beefed-up security Downtown
Published: Sep. 1, 2023 at 10:21 PM CDT
MEMPHIS, Tenn. (WMC) - Barricades are up across Downtown Memphis for the third weekend in a row.
They're part of the new Downtown safety plan enforced by local law enforcement after eight people were shot in the entertainment district on August 13.
But some local restaurants say they want to see a different response from police to mitigate crime.
Deni Reilly is the co-owner of the Majestic Grille, a South Main staple in Downtown Memphis for years.
She says foot traffic has slowed this summer and believes people are avoiding going out around the city after some violent incidents this year.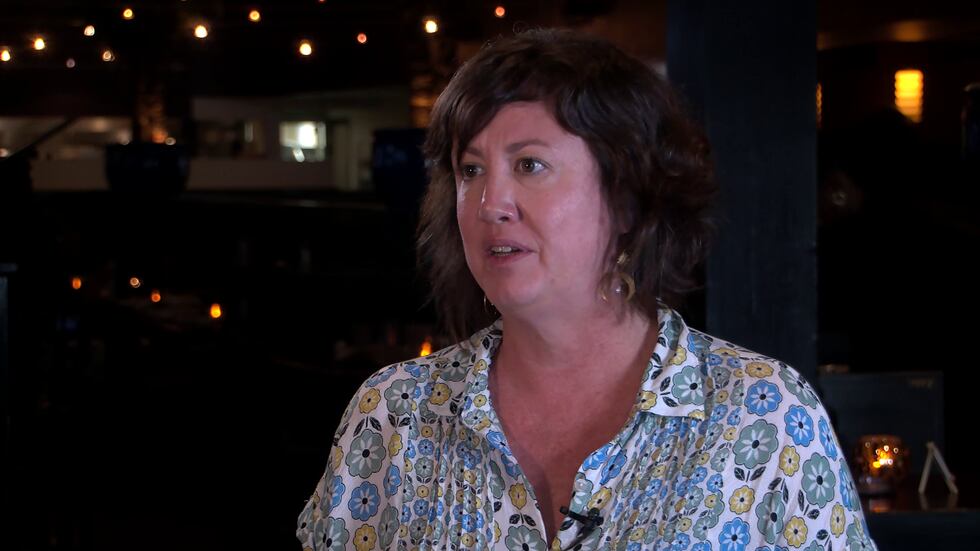 "Just my conversations, daily conversations with business owners, restaurant, retail, museums down here, hotel," said Reilly. "We're all having a worse year this year than we did in 2021 when we were coming out of the pandemic."
Arturo Azcarate, owner of Curry N Jerk and a member of the Memphis Restaurant Association, is also seeing the slow down Downtown.
"We're seeing a low amount of people right after they get off of work and stuff," said Azcarate. "I don't know if they don't want to come back Downtown after they leave Downtown, but we have seen a little bit less traffic."
Azcarate just moved his restaurant a few doors down to the old Bon Ton location on Monroe Avenue, the second oldest restaurant in the city.
It's an upgrade of about 8,000 square feet and includes a downstairs lounge where he plans to have live music.
"We're trying to get the grown people to come out and feel safe and secure when they come out," said Azcarate.
Barricades are up across Downtown, and increased law enforcement presence are supposed to help with safety, security and make Downtown more "pedestrian friendly."
Three weeks into the Downtown safety plan, Reilly believes more can be done.
"There cannot just be an arbitrary shutting down of a bunch of streets. All that does is just push people to another part of Downtown, or it eliminates people trying to get to their hotel or to their restaurant or to the Orpheum that are actually trying to patronize the places," said Reily. "They can't get to where they are going."
Reilly would like to see more officers familiar with Downtown on patrol, along with city leaders and police taking more preventative actions like stopping illegal food trucks and vendor parking.
"We really need a more broad plan that's not just, 'Every weekend we're going to close down the side streets,'" said Reilly. "It needs to be more fluid. It needs to be more reactive to Downtown and really how we work. I mean, Downtown is different than really anywhere else in the city."
Azcarate supports the new plan but says the community, police and business owners need to come together.
"It doesn't matter what area you live in town," said Azcarate. "When you have a great opportunity to eat great food somewhere, it's like a date night, going Downtown. We really need the community to support Downtown because it's important to the city."
This plan is in place indefinitely for now.
"I think the community in collaboration with the police department needs to work together as well as business owners to kind of resolve this," said Azcarate. "But Downtown is safe. I'm out here every day. I try to greet people with a smile and hopefully someone will return that back to someone else."
If you're planning on coming out this weekend, you may see some Tennessee Highway Patrol troopers out.
They're the newest law enforcement edition to this plan.
Click here to sign up for our newsletter!
Click here to report a spelling or grammar error. Please include the headline.
Copyright 2023 WMC. All rights reserved.