Tennessee House recesses after voting for new rules on 1st day of special session
Published: Aug. 21, 2023 at 9:57 PM CDT
|
Updated: Aug. 21, 2023 at 10:16 PM CDT
NASHVILLE, Tenn. (WMC) - Tennessee lawmakers wrapped up day one of the special legislative session on public safety just a couple of hours after it started without a discussion of any laws or proposals.
Instead, lawmakers laid out and voted on the rules for this session, causing at times some heated debate.
The Senate wrapped up its session in minutes, according to reports.
Meanwhile, in the House, lawmakers went back and forth for about an hour on rules some say are meant to silence them.
Lawmakers in the House adjourned almost two hours after debate on new rules for the session. Some of those rules are not sitting well with Democrats.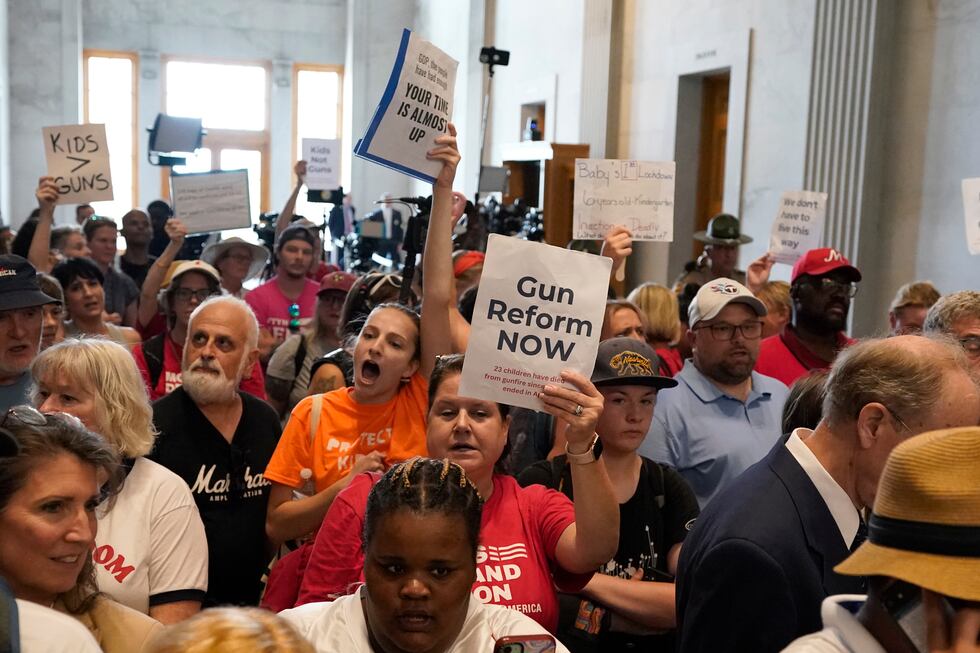 Here are a few of the rules causing controversy:
Members who speak out of order won't be recognized on the floor for three days on a first offense.

If a member is called out of order three times, they won't be called on for the entire session.

No flags, signs or banners in the galleries.

The House Speaker can clear the galleries or lobby if there's a disturbance or any conduct deemed disorderly.
Democrats say it limits speech.
"There's a lot of room for misinterpretation and a lot of room for abuse, so I think those rules are pretty bad," said Memphis Democratic Representative Jesse Chism.
Republicans disagree.
"These rules provide equality for the 99 members who represent seven million Tennesseans. So I say, ladies and gentlemen, Thomas Jefferson had it right. In this chamber, we speak civilly," said Brentwood Republican Representative Gino Bulso.
Lawmakers eventually voted 73-23 to pass the rules as-is.
Those who break them will still be able to vote on items.
Access to the Capitol was limited inside, with a heavy State Trooper presence.
People filled the rotunda and the ground floor.
Both public galleries were open, one for the public and another for media and lobbyists, according to the Democratic Caucus Chairman, who criticized the setup on the House floor and in a statement:
Memphis Representatives G.A. Hardaway and Jesse Chism, not optimistic about how this session will go.
"The people determine how they will be governed," said Rep. Hardaway. "This is not a dictatorship, it's crazy. If you don't want to hear from the people, you are in the wrong job."
Day two of the special session begins Tuesday morning with another floor session in the House and Senate.
Both begin at 9 a.m.
Click here to sign up for our newsletter!
Click here to report a spelling or grammar error. Please include the headline.
Copyright 2023 WMC. All rights reserved.