Man dies in MPD custody; TBI investigates
Published: Aug. 11, 2023 at 6:53 PM CDT
|
Updated: Aug. 11, 2023 at 10:43 PM CDT
MEMPHIS, Tenn. (WMC) - A suspect died in the custody of Memphis police on Friday. The Tennessee Bureau of Investigation is now in charge of the case at the request of the Shelby County District Attorney.
Neighbors who live near the intersection of Madison Avenue and South Auburndale Street in Midtown Memphis told Action News 5 that Memphis police had been on the scene for nearly 12 hours. When the MPD's Mobile Command Center pulled up, they knew something serious had happened.
"We kind of started to see a police presence around 11:30," said neighbor Payton Grande, "and when they put up the yellow police tape, that's when it got a little bit scarier."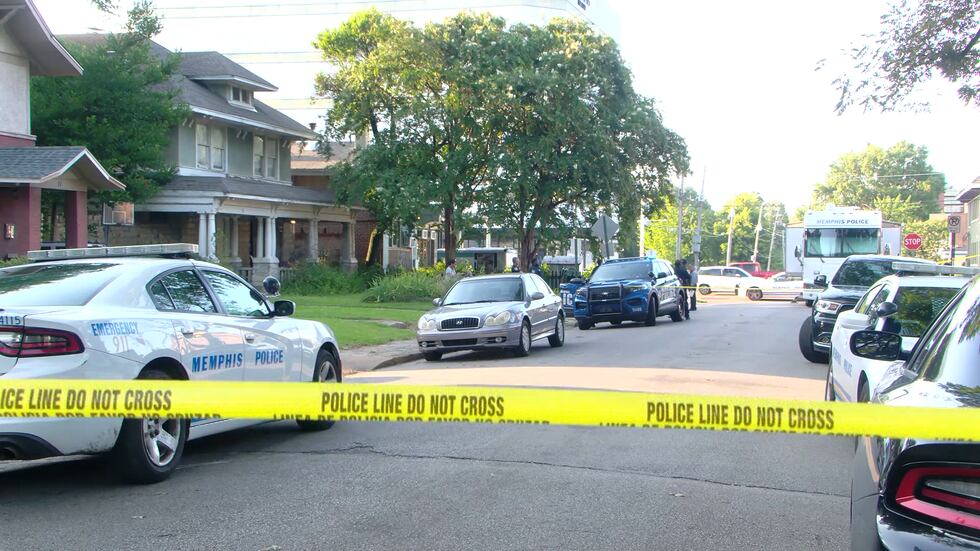 She and her housemates said they really started to worry as the crime scene grew larger as the day went on.
Marked squad cars, undercover cars, the Mobile Command Center, and lots of crime scene tape blocked Auburndale between Union and Madison.
Eight hours into the ordeal, Memphis police posted a statement to social media.
MPD said at 10:55 a.m., neighbors reported a man rummaging through boxes of rat poison on someone's property before he moved on to scoping out cars and looking in mailboxes.
When officers located the suspect at 45 South Idlewild Street, MPD said a foot chase followed. Officers took him into custody at Madison and Auburndale.
An MPD spokesperson said officers told investigators the suspect resisted being handcuffed and appeared out of breath and exhausted from running, so an ambulance was called. The suspect was taken to Methodist University Hospital where he was pronounced dead at 1:20 p.m. Friday afternoon.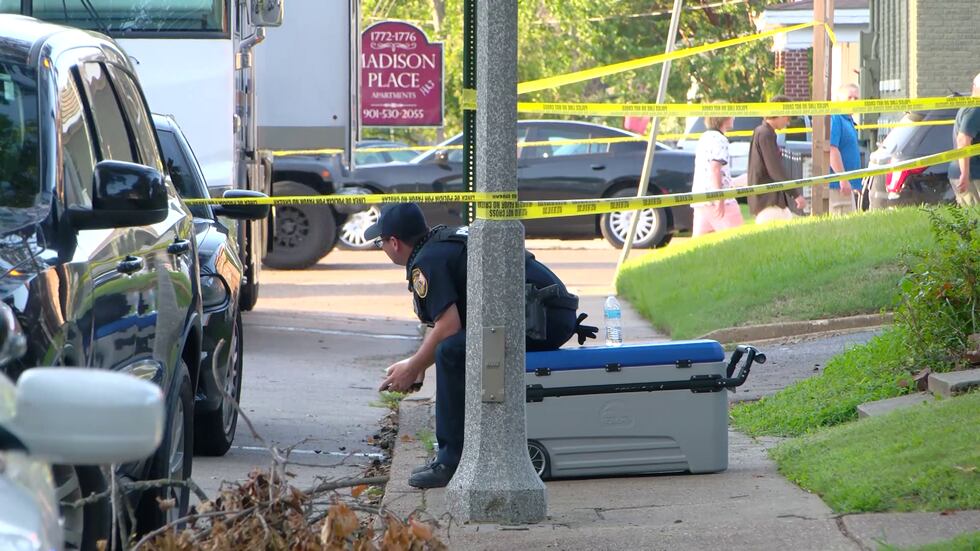 Grande and her friends are medical students who work at Memphis area hospitals.
"We see police every single day in the emergency room," said Grande. "The police we see take good care of the people they're bringing in, whether they're a victim or a suspect."
As the TBI starts its investigation, Grande and other Midtown residents gathered near the crime scene say they're grateful some of their questions about what happened have been answered. Their hearts hurt for the family of the man who died in police custody.
"Obviously it's scary being close to our house," said Grande, "but our main concern is that people are safe, and people continue to stay safe in our city."
MPD said the officers involved will be relieved of duty until the investigation is complete.
Click here to sign up for our newsletter!
Click here to report a spelling or grammar error. Please include the headline.
Copyright 2023 WMC. All rights reserved.