Six former Rankin Co. officers plead guilty to charges related to abuse of Black men
Published: Aug. 3, 2023 at 10:31 AM CDT
JACKSON, Miss. (WLBT) - Six former Rankin County law enforcement officers walked into the federal courthouse in downtown Jackson as free men on Thursday.
They were later escorted out of Judge Tom Lee's courtroom one by one, in handcuffs and shackles, in the custody of the U.S. Marshal's Office.
On Thursday, five former Rankin County sheriff's deputies and one former Richland police officer pleaded guilty to a litany of charges stemming from the abuse of two Black men in January.
Brett McAlpin, 52, Jeffrey Middleton, 45, Christian Dedmon, 28, Hunter Elward, 31, Daniel Opdyke, 27, and Joshua Hartfield, 31, all pleaded guilty.
Rankin County Six at a Glance:
Brett McAlpin - former chief investigator for RCSD; pleaded guilty to seven counts

Jeffrey Middleton - former lieutenant with RCSD; pleaded guilty to six counts

Christian Dedmon - former narcotics investigator for RCSD; pleaded guilty to eight counts

Hunter Elward - former patrol deputy for RCSD; pleaded guilty to 11 counts

Daniel Opdyke - former patrol deputy for RCSD; pleaded guilty to eight counts

Joshua Hartfield - former narcotics investigator and flex officer for Richland Police; pleaded guilty to six counts
Lee accepted the guilty pleas of the six and set their sentencing dates for November 14, 15, and 16. The plea deals have been sealed and are not available on the U.S. District Court's website.
Charges include conspiracy against rights, deprivation of rights under the color of law, conspiracy to obstruct justice, and obstruction of justice.
Dedmon and Elward also are charged with using, carrying, and brandishing a firearm in the act of violence, which carries a penalty of 10 years to life in prison.
Conspiracy against rights and deprivation of rights each carry sentences of up to 10 years in prison, fines of up to $250,000, three years of supervised release, and $100 fees.
Conspiracy to obstruct justice and obstruction of justice each carry up to 20 years in prison, along with $250,000 in fines, three years of supervised release, and the $100 stipulated fees.
The pleas come months after the officers abused and tortured Michael Corey Jenkins and Eddie Parker at their Braxton home in what was believed to be a racially motivated attack.
All six of the officers involved are white, while Jenkins and Parker are Black.
According to court records, the officers told Jenkins and Parker to go back to Jackson and that they were not welcome in Rankin County.
Acting U.S. Attorney Darren LaMarca called Thursday's proceedings a "very successful day for justice."
"This matter has been investigated for the past six months by our office, the civil rights division of the Justice Department, the Federal Bureau of Investigation, the state of Mississippi, and the Mississippi Attorney General's Office," he said during a press conference after the proceedings. "I want to thank those who have worked long hours on this matter, sometimes interrupting weekends, vacations, and on many occasions, a good night's sleep."
Three deputies, Dedmon, Elward, and Opdyke, also pleaded guilty on Thursday to charges in another federal case stemming from an incident dating back to December.
"I like to think of them as equal opportunity criminals, having abused handcuffed suspects regardless of race," LaMarca said.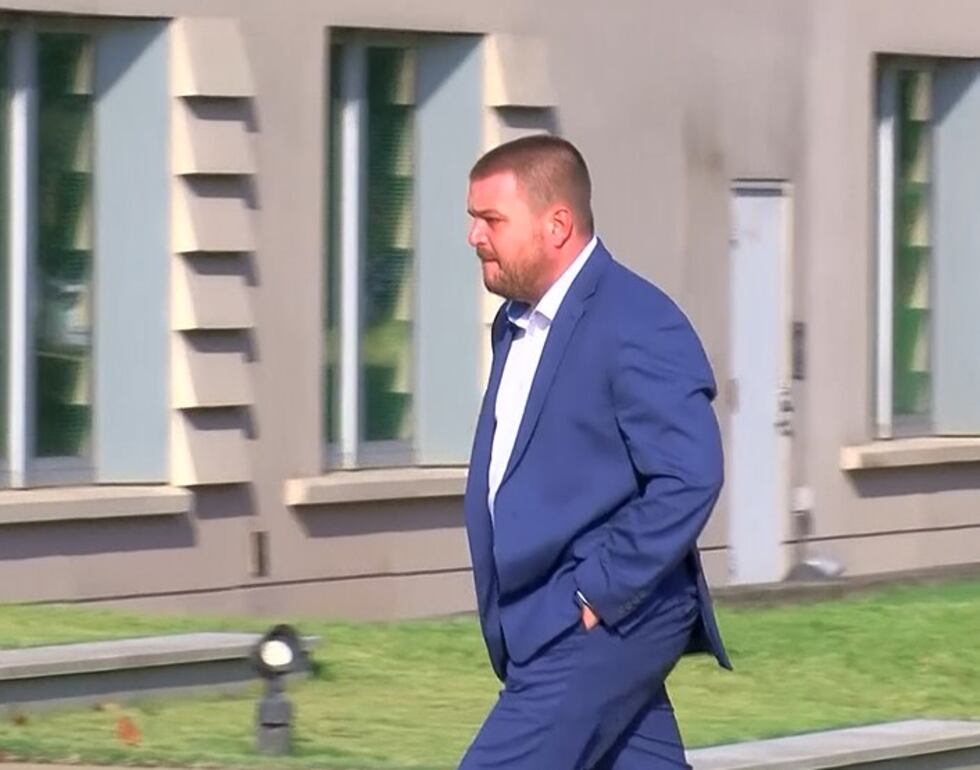 That incident aside, prosecutors on Thursday revealed new details in the January 24 incident, including the name of the officer who shot Jenkins, as well as officers' attempts to cover up the incident afterward.
Records revealed the event planned early on, with Dedmon sending a text asking the participants if they were "up for a mission." He sent later texts telling officers to approach the house from the east and work easy, advising there could be surveillance cameras in the area.
He also sent out a text telling deputies, "no bad mugshots." According to prosecutors, that was the "green light to use excessive force on the body."
McAlpin, a former chief investigator for Sheriff Bryan Bailey, meanwhile, cased out the victims' home prior to the assault, while three other officers waited in the parking lot of the nearby Cato Volunteer Fire Station until Dedmon arrived.
Prosecutors also revealed that Middleton, a former Rankin County lieutenant, had an unregistered pistol in his truck specifically to plant on a victim if needed, while Dedmon was in possession of drugs recovered from another operation that had not been logged into evidence.
Bailey was nearly moved to tears during a press conference on Thursday when he was asked about the issue.
"This incident and the crimes of these individuals has been devastating not only to the victims but also to the sheriff's office and the hundreds of the men and women that work here," he said. "You have my sincere promise that I, along with every employee at the sheriff's office, will work non-stop to obtain these goals."
Several of the deputies were part of an unofficial group known as the "Goon Squad."
According to prosecutors, that force was on full display on January 24, with deputies kicking in the doors of the victims' Conerly Drive home without a warrant, handcuffing them, torturing them, and attempting to cover up the incident after one of the victims was shot.
Court records show the victims, while handcuffed, were doused in eggs, milk, and chocolate syrup and were tased multiple times.
At one point, several of the officers got into a discussion over who had the most effective taser and tased the victims to back up their arguments.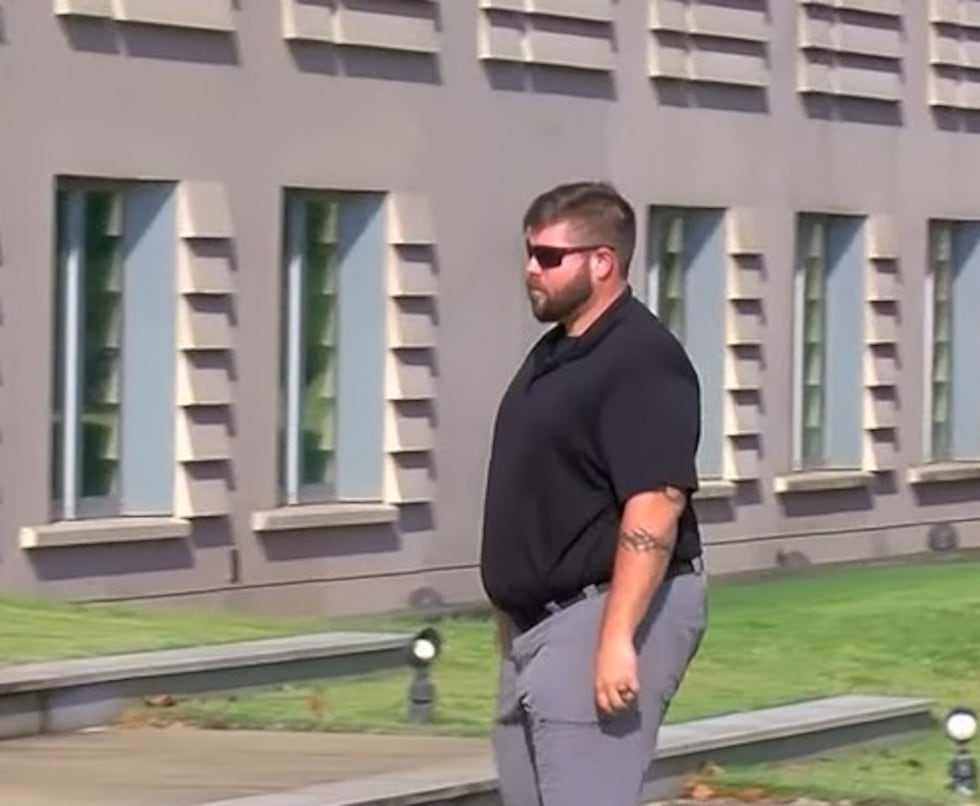 Opdyke, meanwhile, kicked open a dead-bolted door inside the home, where he found a male sex toy and a toy gun.
Prosecutors say the sex toy was then used to sexually assault the victims, with one officer forcing it into both men's mouths. According to prosecutors, Dedmon was unable to use the toy to assault the men anally, because one of the victims defecated on himself.
Dedmon, a former narcotics investigator with the sheriff's office, pleaded guilty to nine federal counts. Elward, a former patrol deputy who shot Jenkins in the mouth, pleaded guilty to 11.
After Jenkins was shot, officers attempted to cover up the crime, meeting on the back porch of the victims' home to come up with a story. Deputies would tell investigators that Jenkins was shot in self-defense after he attempted to grab Elward's gun.
As Jenkins bled, the deputies gathered up bullet casings and spent taser cartridges. Hartfield, a former narcotics investigator and flex officer with Richland, attempted to discard of the victims' soiled clothes in a wooded area behind the house. He also took the hard drive for the victims' surveillance system and threw it off the Steen Creek bridge.
Opdyke, a patrol deputy who kicked Eddie Parker in the ribs while he was handcuffed, planted the same BB gun used in the sexual assault next to Jenkins. He also discarded one of the bullet casings along Conerly Road.
The officers later drew up false statements about the incident and filed false charges against Jenkins. McAlpin urged Parker to corroborate their story to avoid jail time.
Now, it looks like all six officers could face decades behind bars.
"Mr. Opdyke has taken responsibility for his wrongdoing in this case and pled guilty to multiple federal crimes," his attorney Jeff Reynolds said in a statement. "He admits he was wrong for his part in the horrific harms inflicted upon Mr. Jenkins and Mr. Parker, the victims, that night last January and is prepared to face the consequences."
Bailey addressed the media shortly after the Justice Department press conference.
The sheriff says he did question the former deputies after this incident happened. However, Bailey says the men all lied to him.
"When this first came out, the only information I had is the lies they told me that night, then a statement from one of the victim's family members," he said. "Then I said, 'Oh my gosh, I hope that can't be true.' Then the red flags kept popping up. I said, 'You know what, if that's a half tire, that is horrible, if it's a quarter true it's horrible.' I didn't know it was going to be 100 percent true. This is still unbelievable, I'm still nauseated and sick to my stomach about it. I apologize to the victims, to the citizens of this county, and I promise I'm going to do my best to fix it."
The sheriff says he will work to regain the community's trust.
The full press conference can be watched below.
Want more WLBT news in your inbox? Click here to subscribe to our newsletter.
See a spelling or grammar error in our story? Please click here to report it and include the headline of the story in your email.
Copyright 2023 WLBT. All rights reserved.