Steroids, hallucinogens seized amid largest drug bust in Western Tenn. history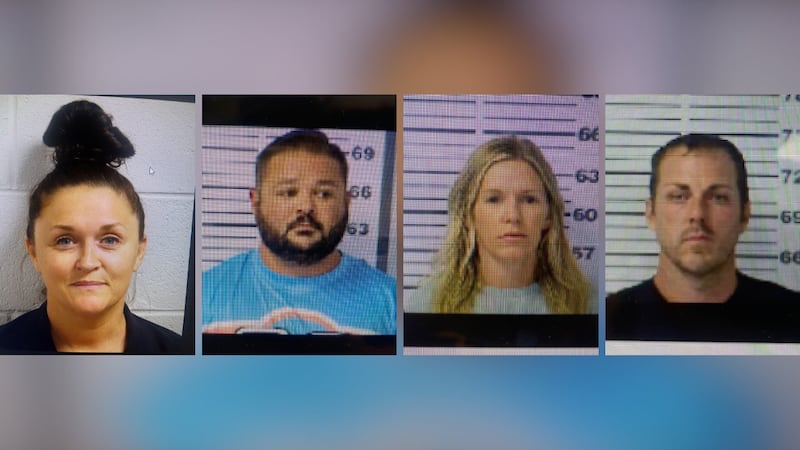 Published: Jul. 31, 2023 at 4:30 PM CDT
HUMBOLDT, Tenn. (WMC) - Agents with the West Tennessee Drug Task Force have arrested four people after a large-scale drug trafficking operation, possibly the largest in West Tennessee, was discovered inside a former Humboldt, Tennessee, Walmart.
A series of search warrants were executed Tuesday, July 25, in connection with the lengthy drug investigation involving more than 25 law enforcement officers from nine different agencies.
"This seizure is the biggest in the 28th Judicial District and arguably West Tennessee," said Drug Task Force Director Johnie Carter. "It is the result of many years of hard work and partnerships formed between multiple agencies. West Tennessee and more specifically, Humboldt, is a safer place to live, work, and raise our families as a result of the hard work and dedication put into this case by my agents and our partners."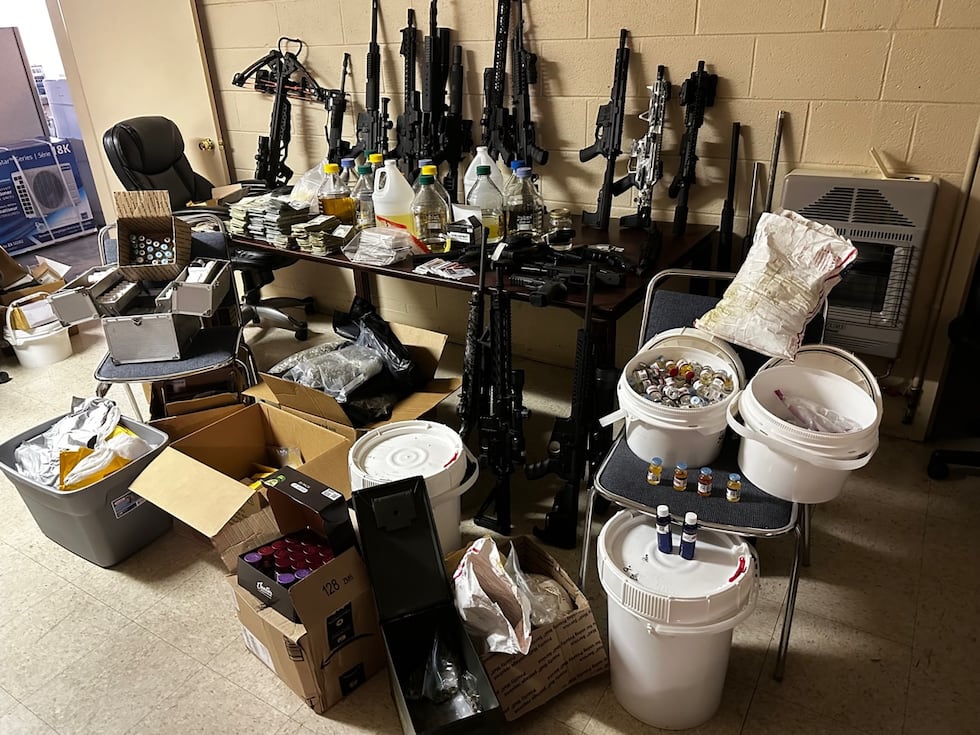 After nearly 35 pounds of edibles containing psilocybin were shipped through the mail and delivered to a former Humboldt Walmart, agents served a search warrant at the building located at 2500 North Central Avenue.
During the search, agents encountered one armed suspect in the rear of the warehouse, who was taken into custody without incident. The business was searched over a ten-hour period, where agents uncovered multiple rooms containing an illicit steroid lab, three indoor marijuana grow operations, a gun manufacturing room, a moonshine still, and a shipping and receiving operation for shipping illegal drugs and receiving money.
Agents seized approximately 376 vials of steroid oils, 21 pounds of various steroid powders, 3.6 gallons of steroid oil, 9,180 steroid pills, 70 forged driver's license cards from four states, all containing the same individual's photo, 43.5 pounds of psilocybin, 40 pounds of Delta 9 THC in multiple forms, 29 weapons, $153,421.00 in suspected drug proceeds, a moonshine still, a large amount of drug paraphernalia, and documentation and electronic evidence.
A total of 90.5 kilograms of various narcotics were seized.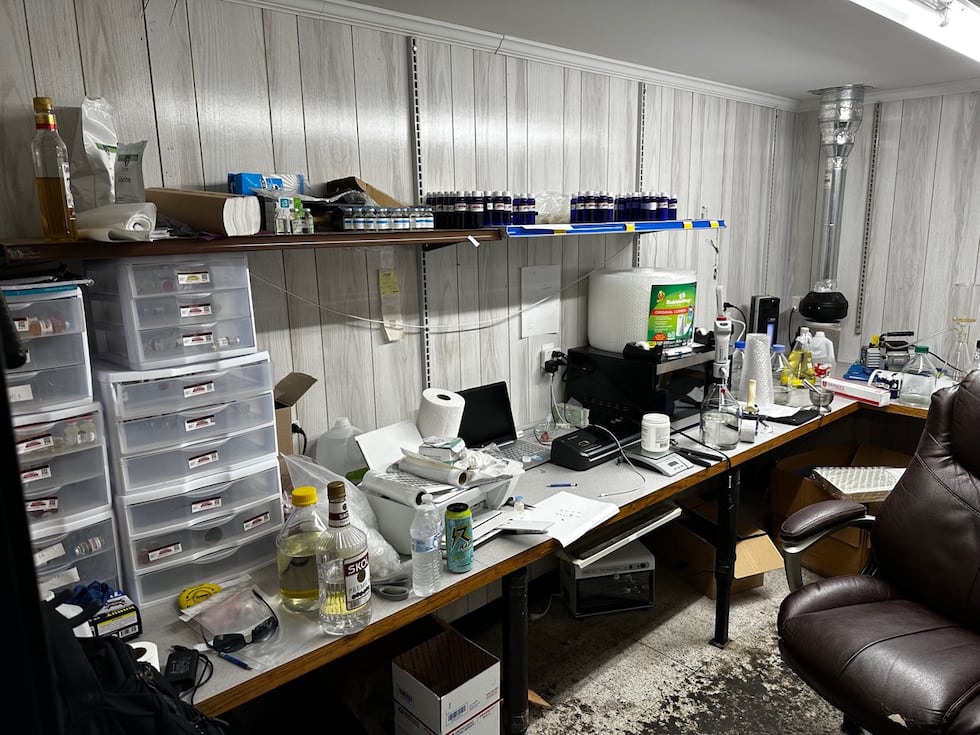 Agents also served search warrants in connection with the business on two homes in Gibson and Madison counties, where additional steroids, steroid powder, and guns were seized.
Four suspects have been arrested in connection with the investigation: Joseph Brian Moss, 41, and Lauren Nichole Tippet Moss, 35, both of Humboldt; and Dustin Page, 38, and Tiffany Page, 39, both of Madison County.
All have been charged with various criminal offenses, including: possession with intent to sell/deliver and/or manufacturing of Schedule I, III and VI controlled substances, possession of a firearm during the commission of a dangerous felony, possession of drug paraphernalia, identity theft trafficking, maintaining a drug location, and felony drug paraphernalia.
"We want to thank Director Carter and our West Tennessee Drug Task Force team for their work on this investigation," said Frederick Agee, District Attorney General for the 28th Judicial District. "This continues to be an ongoing investigation that involves not only local and state agencies but also federal agencies. Our office will seek accountability and justice, which is our goal in every case we prosecute."
This case was investigated by all three jurisdictions of the West Tennessee Drug Task Force, the Tennessee Bureau of Investigation, the United States Postal Inspector, Counterdrug Task Force, A.T.F., Humboldt Police Department, Tennessee Dangerous Drugs Task Force, and the 26th Judicial District Drug Task Force.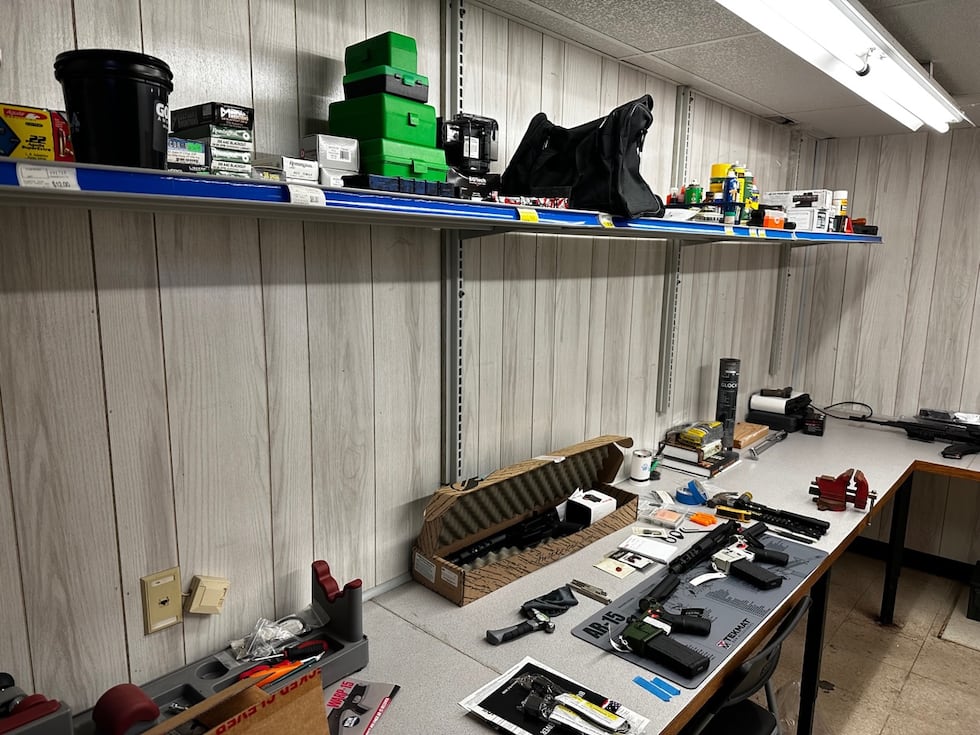 Click here to sign up for our newsletter!
Click here to report a spelling or grammar error. Please include the headline.
Copyright 2023 WMC. All rights reserved.