Germantown teen with Down Syndrome hits hole-in-one
Published: Jul. 19, 2023 at 5:25 PM CDT
GERMANTOWN, Tenn. (WMC) - 15-year-old Murphy Culpepper is no different than your average teenage boy.
He loves two things: sports and sharks. That's how he earned the nickname "Murphy the Shark."
But there is something else special about Murphy. He has Down Syndrome.
"He's fun, he's a handful. He keeps us on our toes," said his mother, Suzanne Culpepper. "You know, it's been an adventure that we probably wouldn't change one single thing about."
Just last week, Murphy hit a hole-in-one while on vacation with his family in Sandestin, Florida.
This is the second hole-in-one known to have been hit by a person with Down Syndrome.
"The ball took a skip onto the green and kept rolling and turned 45 degrees or so. The next thing I know, it rolled in the hole," said Murphy's father, Clay Culpepper.
But his parents say that this wasn't a complete shock to them, because they know exactly what their son is capable of doing, even if others have doubts.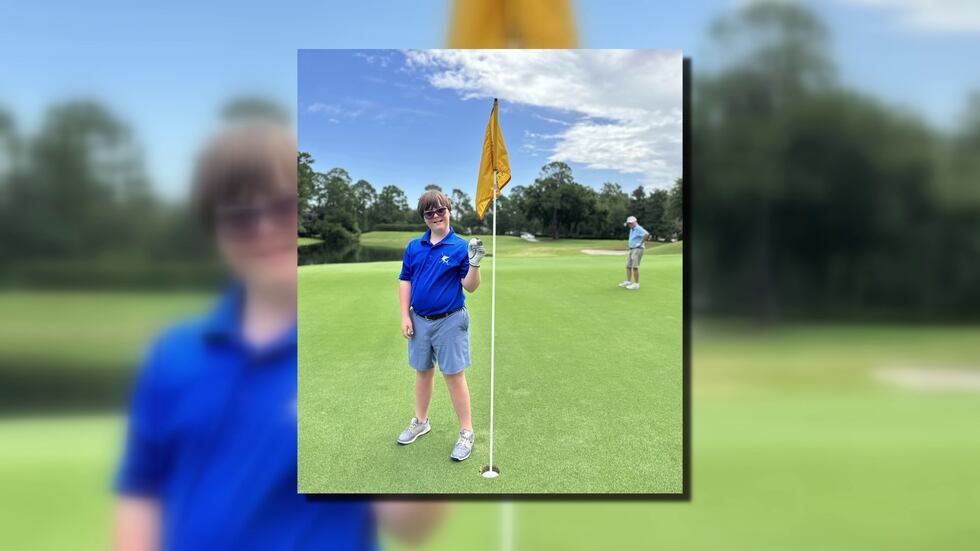 "You know, when Murphy was born, people tend to focus on the things he's not going to do. I feel like this has just shown us... all the things he can do," Suzanne said.
The accomplishment is something Murphy's been working on for years.
He began hitting the green at the age of 10 and started to take golfing seriously about two years ago.
"It couldn't have happened to a better person," Clay said.
Murphy's parents say this feat is an example of what people with disabilities can do when you don't put limits on them.
"You can't put limits on them, they can do anything," said Clay. "Murphy can hang with any other 15-year-old and golf. It's an even playing field out here."
You can follow Murphy's golfing journey on Instagram @MurphyTheShark.
Click here to sign up for our newsletter!
Click here to report a spelling or grammar error. Please include the headline.
Copyright 2023 WMC. All rights reserved.