Memphis Medical Society wants tougher penalties for violence on healthcare workers
Published: Jul. 14, 2023 at 10:32 PM CDT
|
Updated: Jul. 14, 2023 at 10:41 PM CDT
MEMPHIS, Tenn. (WMC) - Colleagues of Dr. Benjamin Mauck, killed in an exam room at Campbell Clinic in Collierville, are speaking out about his death and urging state leaders to act.
Collierville Police say the gun Larry Pickens used to kill Dr. Mauck was purchased on July 3, just eight days before the attack.
Physicians across Memphis and Shelby County are speaking out, urging Tennessee lawmakers to do something about gun violence and attacks on healthcare workers in our community.
Memphis Medical Society CEO Clint Cummins and Dr. Mauck met when they were just 10 years old.
"Personally I received a lot of calls that afternoon and the following day of people just being scared to go to work," said Cummins.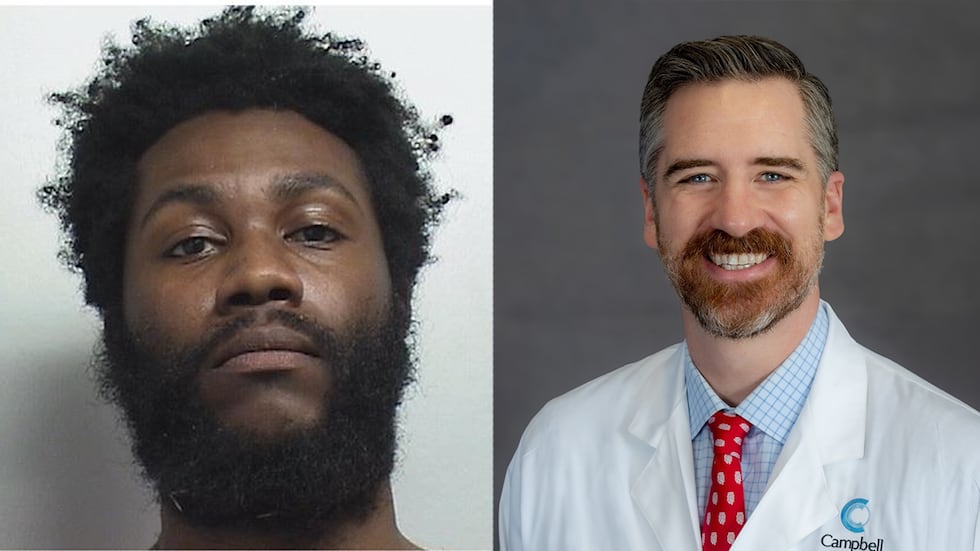 While continuing to grieve, Cummins and the Memphis Medical Society say they are urging Tennessee lawmakers to address ongoing violence against healthcare workers and gun violence in their special session next month.
"We want our members and their patients, when they come into our workplaces, to be safe, and what can we do through that lens to increase that level of safety," said Cummins.
Currently, people who attack first responders, emergency personnel, and nurses in Tennessee are hit with a Class C Felony if charged with aggravated assault, a mandatory minimum of 90 days behind bars, and a $15,000 dollar fine.
An assault charge leads to a Class A misdemeanor, a mandatory minimum of 30 days behind bars, and a $5,000 fine.
Cummins says they're interested in seeing whether or not those consequences can be increased.
Pickens is being held on a $1.2 million bond for Dr. Mauck's alleged murder.
Records show he was previously charged with attempted murder after stabbing his mother's husband in 2016.
A report to Memphis police in 2022 says Pickens told police he was schizophrenic and off his medication after reporting someone had broken into his apartment and moved his things.
State Senator Raumesh Akbari (D-Memphis) agrees more can be done to protect healthcare workers and keep guns out of the hands of those deemed mentally ill.
"This is kind of unprecedented to have a patient sit and wait for hours in a waiting room and target and kill a physician," said Senator Akbari.
Republican State Representative Mark White of eastern Shelby County believes it's something on the minds of lawmakers come August.
"I would be supportive of what the medical society is calling for," said Rep. White. "This overlaps all areas of protection. This is where those with mental issues are falling through the cracks. When a person continually displays violent behavior we must not ignore it. These are the issues we are working to address."
"I know my colleagues say, 'We can't do red flag. We can't do red flag.' We don't have to call it a red flag," said Akbari. "We just know people who are not mentally stable should not have access to a weapon. We have to do something."
Cummins and the Memphis Medical Society say they are willing to work with patients and community members to get something done.
Pickens is expected back in court next week.
Click here to sign up for our newsletter!
Click here to report a spelling or grammar error. Please include the headline.
Copyright 2023 WMC. All rights reserved.