16-year-old makes history as first Whitehaven High student to pass barber exam
Published: Jul. 13, 2023 at 6:27 PM CDT
|
Updated: Jul. 13, 2023 at 7:51 PM CDT
MEMPHIS, Tenn. (WMC) - One Whitehaven High School student made his dream a reality by becoming a barber's apprentice at the age of 16.
Derrick Miller will start his senior year in just a few weeks, but during the summer, he was working hard to make his longtime dream come true.
"At the age of eight, and then I just kept going from there," he said.
Miller has made history as the first and the youngest Whitehaven High School student to pass his exam, something his instructor says he was determined to do since his first day in her classroom.
Dual barber and cosmetology instructor Sharon Wilson recalls Derrick's words from his first day:
"'I will be the first one, because I'm trying to be the first to have achieved this,' and he stuck with his plan and got it done," she said.
After studying five days a week, two hours a day, Derrick completed 750 hours of coursework and is now working towards 750 hours of hands-on learning.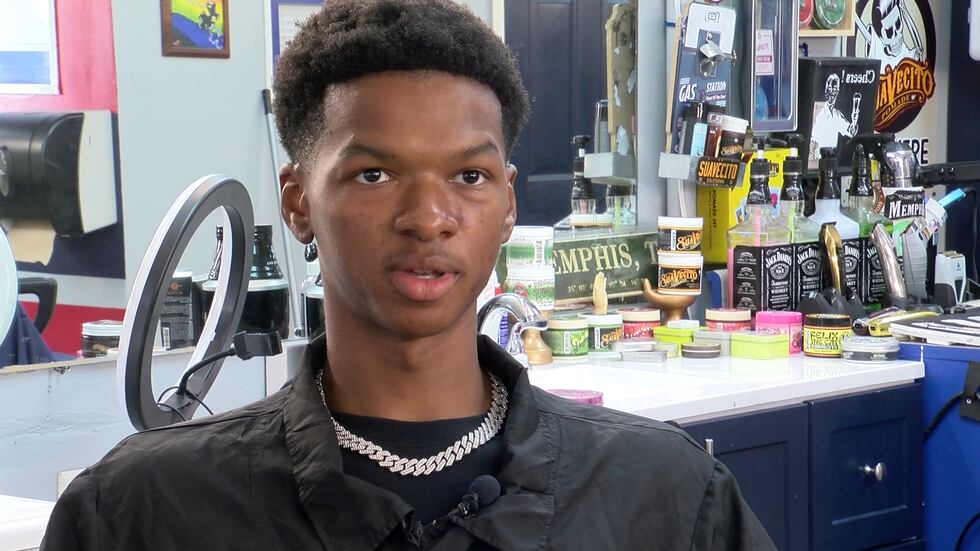 "It's kind of hard to get everybody's trust because you're the same age as them, so it's like, people feel like you're messed them up or whatever, but once again, their trust, it's on from there," Miller said.
He has been focused on the end goal for two years.
Approaching his final year, he's looking forward to passing his practical exam, but one of his biggest sources of pride is what his parents think of his accomplishment.
"They're proud of me. They tell me they're proud of me. So I feel like I'm doing something good for myself," Miller said.
If you like what you saw of Derrick's work, click here to make an appointment.
Click here to sign up for our newsletter!
Click here to report a spelling or grammar error. Please include the headline.
Copyright 2023 WMC. All rights reserved.