Family of Jarveon Hudspeth wants video of deadly traffic stop released
Published: Jul. 10, 2023 at 5:32 PM CDT
MEMPHIS, Tenn. (WMC) - The family of 21-year-old Jarveon Hudspeth is demanding answers from investigators with the Shelby County Sheriff's Office (SCSO) and the Tennessee Bureau of Investigation (TBI) after a deadly deputy-involved shooting in Raleigh on June 24.
Hudspeth's family is the third Memphis family to hire civil rights attorney Ben Crump with a loved one killed by a member of law enforcement this year.
"Don't say 'No more,' just release the video," chanted Hudspeth's family, attorney Crump, state Representative Antonio Parkinson, and community activists.
It's been just over two weeks since Hudspeth was killed.
His family and attorney Crump announced that they want video of the incident released during a press conference at Mississippi Boulevard Christian Church on Monday.
Some held signs saying, "Where's Bonner?" and "16 days," the amount of time that's passed since Hudspeth died, and how many days it took the City of Memphis to release video footage of the traffic stop that led to Tyre Nichols' death.
Crump, who is representing both families, says both cases share similarities.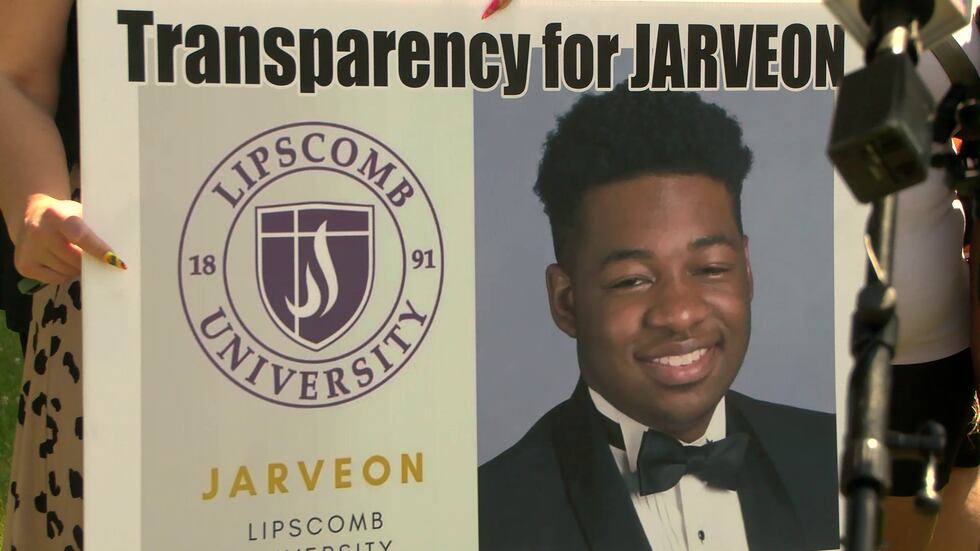 He says neither Hudspeth nor Nichols' mothers were given the whole truth about what happened to their sons.
"Both of them young Black men," said Crump. "Both of them so close to home. Both of their mothers given a narrative that wasn't the whole truth. And both of them bearing their hearts and beg for the video to be released."
Nichols' mother was told that Tyre was driving drunk when he was pulled over. According to his autopsy report, alcohol was found in Nichols' system, but it was well within legal limits.
And Hudpseth's mother, Charlotte Hagget, says she was originally told by investigators her son had died in a car accident.
"This is a golden opportunity to build trust with the community, by letting us see what happened to Jarveon," said Attorney Ben Crump.
Hagget buried Jarveon over the weekend.
"I'm still to this day waiting for my son to come home," said Hagget. "I haven't heard anything about what happened to him. I just want to know what happened to him that Saturday when he walked out that door at 8:30 in the morning and he never returned home again."
TBI says the shooting happened at 9 a.m. on Rosswood Drive. Investigators say a deputy approached the car Hudspeth was in and then tried to stop him from leaving.
The reason why the deputy approached is still under investigation.
TBI says the situation "escalated" and Hudspeth drove off and dragged the deputy 100 yards, leaving him seriously injured.
They say at some point, the deputy shot at Hudspeth and he died while on his way to the hospital.
"It is just devastating that our children keep getting killed in these highly questionable circumstances by the people who are supposed to protect and serve them and they are so close to home," said attorney Crump.
Crump says Hudspeth died just a street away from his home.
The identity of the deputy accused of shooting and killing Hudspeth has not been released, but Crump says witnesses at the scene say the deputy is white.
"It doesn't matter to Ms. Charlotte, the pain doesn't change because the person, the trigger who killed her child is a white or hand or a Black hand, it's pain all the same," said Crump.
According to SCSO, the deputy is still recovering from "serious injuries":
Click here to sign up for our newsletter!
Click here to report a spelling or grammar error. Please include the headline.
Copyright 2023 WMC. All rights reserved.