Louie's deli and meat market offers free freezer space to community in need
Published: Jun. 28, 2023 at 8:36 PM CDT
ARLINGTON, Tenn. (WMC) - A family-owned business in Arlington is doing what it can to lend a helping hand to their neighbors in need.
At Louie's Deli and Meat Market in Arlington, they live by the words, "Service before self," a phrase that you often hear in the US Air Force.
The owner served in the military before he opened this store, but he still carries the same morals and values, putting them into action to serve the greater community.
"I try to take care of your community before yourself if you can. If you've got the means to help… help." Chris Tapp says.
While thousands have been without power over the last few days, including Chris Tapp, he is showing he cares by opening his freezer space to anyone in need.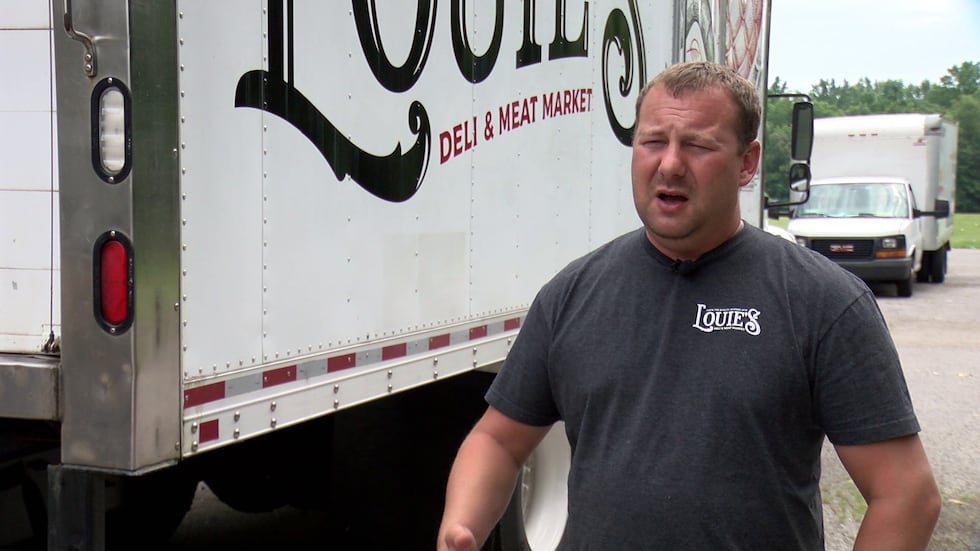 Tapp says "30 or 40 folks brought their stuff in. I just asked that [if] folks bring it up here just to label it with their name on it and their phone number and they can keep it here as long as they want."
The response after just one post on Facebook on Tuesday was overwhelming, but Tapp is more than prepared.
"As long as we've got diesel, we're gonna be good," he said.
Chris says he will offer help until power is restored; From storing essentials such as breast milk to cherished memories.
"One woman was so grateful that someone helped her save her wedding cake," Tapp says "[She] gave me a big hug. She said thank you so much you know this was our wedding cake we got married a year ago. They were gonna lose her wedding cake. So, we save their wedding cake. It's on the truck now."
So many others feel the same way, citing Louie's as a sanctuary in these dire times.
While "service before self" continues to be the words that he lives by, we asked Tapper what his message would be to others in this difficult time, he said, "You know, that's what I would say. Don't be greedy."
The store is located at 11695 Highway 70 in Arlington, if you need help storing your food or would like to support this local family and veteran-owned business.
Click here to sign up for our newsletter!
Click here to report a spelling or grammar error. Please include the headline.
Copyright 2023 WMC. All rights reserved.