Whitehaven YMCA offers swim lessons heading into summer months
Published: Jun. 22, 2023 at 6:24 PM CDT
MEMPHIS, Tenn. (WMC) - Hundreds of parents are taking action to keep their children safe this summer.
Le Bonheur Children's Hospital and Splash Mid-South hosted the world's Largest Swim Lesson today.
Gathering at aquatic centers across the Mid-South, with highly qualified volunteers teaching them how to swim.
What volunteers are calling "a vital life lesson."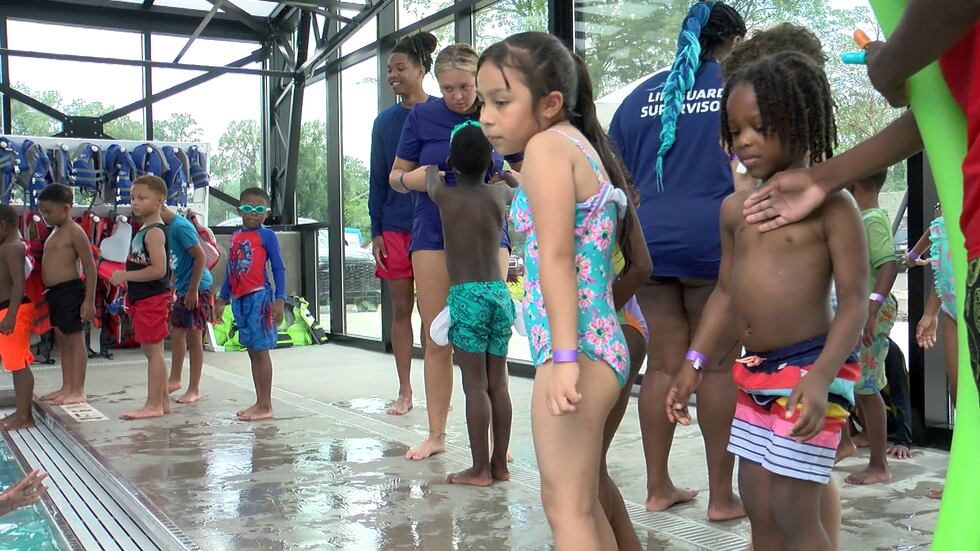 Chief Advocacy Officer of YMCA Mid-South, Anthony Norris said the YMCA is expected to have over 200 children in the Whitehaven pool alone.
But the most important part is teaching them what to do in case of an emergency.
To keep themselves and others safe in an effort to prevent childhood drowning.
Norris said, "First of all, they teach them water, and safety skills, so, in trouble what do you do and what steps you take to first off all be safe."
Drowning is one of the leading causes of death in black and brown communities across the country.
A national study conducted at the University of Memphis raised concerns about the disparity between children that did not know how to swim.
It found that teaching children the vital life skill would be lifesaving.
That brought to everyone's attention the huge disparity that minority children are at a greater risk of drowning." Norris said.
If your child missed the opportunity to attend today, visit splashmidsouth.org to find out where the lost cost or free lessons are given.
Click here to sign up for our newsletter!
Click here to report a spelling or grammar error. Please include the headline.
Copyright 2023 WMC. All rights reserved.