5 Star Story: Briarcrest students head to Grammy Camp
Published: May. 23, 2023 at 10:26 PM CDT
MEMPHIS, Tenn. (WMC) - As we all know, Memphis has a rich music history. And in this 5 Star Story about the people, places and things that make us proud to call the Mid-South home, we're focusing on a few of the young people who will likely one day be part of that legacy, as they prepare to head to Grammy Camp in Los Angeles.
It's not unusual to hear all kinds of music throughout the halls of the Dr. Willard R. Sparks Performing Arts Center at Briarcrest High School, which has a music program that could rival some colleges.
As Michael Parsons, the school's Director of Instrumental and Commercial Music, explained, "So we have our symphonic concert band which is the foundation of our program -- that's winds, percussion. Those guys are performing at Carnegie Hall next year. And then we have our commercial music ensembles."
Those ensembles are called Soundscape, 76 South, as well as a middle school commercial music ensemble called Ovation. And if that's not enough, there's also a recording studio and record label.
"It's a nonprofit record label that exists to train and equip students to write, record, release (and) monetize on music. So we created a class where students could come in, learn how to record their music using ProTools, Logic Pro, all the various mics and equipment. And then how to properly write a song and record it and how to distribute that," Parsons detailed.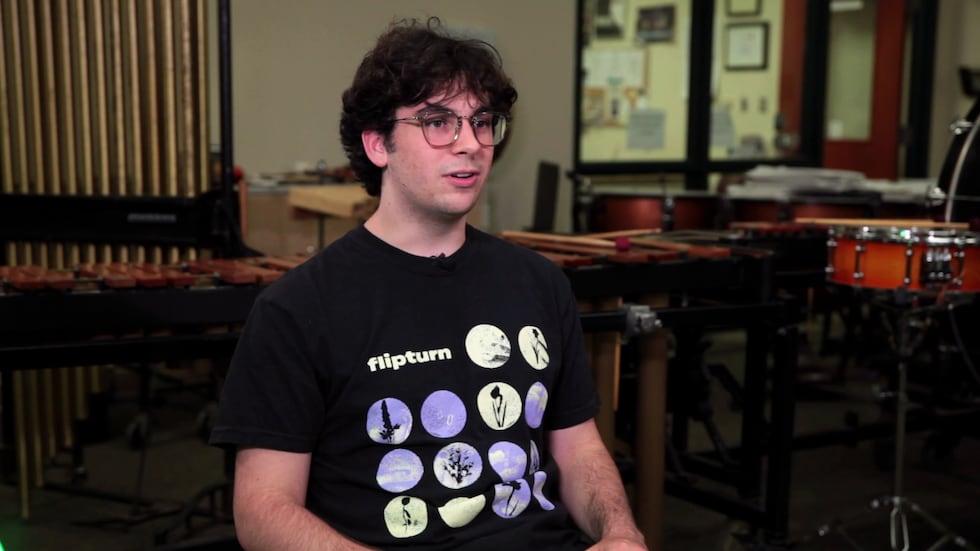 Rising Briarcrest senior Will Ellis is one of the school's star music students who credits the school with opening his musical horizons.
"It's totally catapulted me into what I'm doing now, playing with a band. It's such a great opportunity at this school," he said.
Will is also headed to his second Grammy Camp in July. Grammy Camp is a 7-day music industry program for high school students set on the campus of University of Southern California. The camp focuses on 8 different career tracks in the music industry.
"Last year, I was in the instrumental performance track for playing guitar, but they have music business and they have audio production and engineering and songwriting...so it's just a bunch of different outlets for high school musicians to come and create," Will illuminated.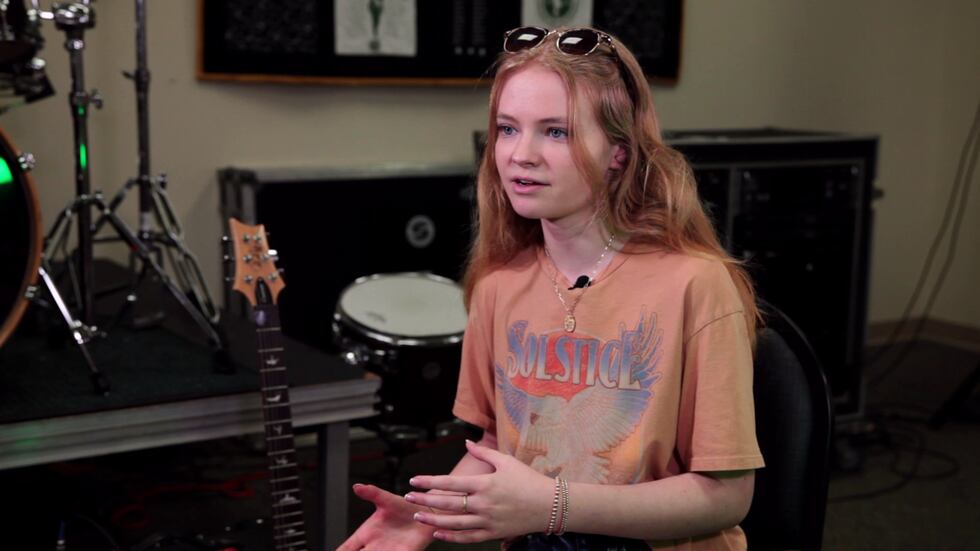 Caroline Floyd, a recent graduate of Briarcrest and rising college freshman, is also one of 81 students from 69 U.S. cities and 18 states selected for this year's Grammy Camp.
She learned about Grammy Camp from Will after his experience last summer.
"He really loved it and it sounded like a lot of fun so I decided to apply this year," she said, adding, "So I'm hoping, at Grammy Camp in particular, to learn more about the music business side of things. So the marketing, publishing and entertainment law side of it which I'd really like to get into when I get older."
While at Grammy Camp, Will and Caroline will study under a faculty of music professionals, as well as guest artists. And whether their future is as a performer or behind the scenes doesn't really matter, as long as it's in music.
"Music is kind of everything to me," Caroline said. "Throughout high school I've been involved in all kinds of different bands and ensembles, whether it's guitar or symphonic bands. I've always just been playing with people; it's kind of my favorite thing to do."
That talent was nurtured in the halls of Briarcrest.
"And you just get the chance to come in here as a class period every day and play rock songs with your friends. It's really a great learning thing," declared Will.
"Having programs that allow kids to be able to express their individual voices through song, through compositions, I think it's critical. I mean that's where the next generation of music is going to come from--students," Parsons declared.
There's also at least one more student from Memphis who's headed to Grammy Camp this summer. Jack Fowler is a rising senior at Memphis University School. This year's trip will also be Jack's second time to attend Grammy Camp. He's also is a member of a band called "The Hypocrites" with Will Ellis, whom he also met and befriended at Grammy Camp. "The Hyprocrites" released an EP in March called "Safety Net." You can find that EP on all streaming platforms.
For information about Grammy Camp, click here.
Click here to sign up for our newsletter!
Click here to report a spelling or grammar error. Please include the headline.
Copyright 2023 WMC. All rights reserved.