How soon will you be able to drone deliver yourself a pizza? Congressman says sooner than you think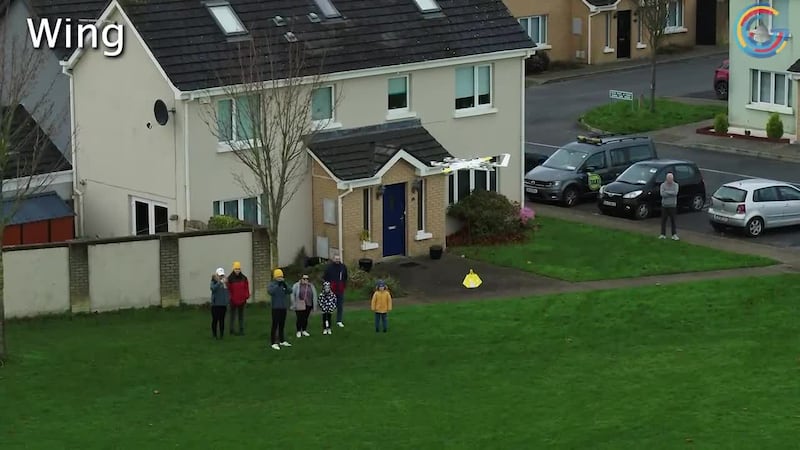 Published: May. 22, 2023 at 2:04 PM CDT
WASHINGTON (Gray DC) - Drone delivery company Wing, which is part of Google and delivers for Walgreens, believes drone deliveries are more common than most people think.
"We've done up to a thousand deliveries a day in metro areas of two to six million people," Wing spokesperson Jonathan Bass said.
Wing operates in Ireland, Australia and select portions of the United States, but Rep. Garrett Graves, R-LA, said no drone companies are able to reach their full potential in the U.S.
"Is government at this point, unreasonably delaying or holding things back? Yes." Graves said.
Graves heads the House Subcommittee on Aviation and wants to address drone regulations in a package of potential new rules for the Federal Aviation Administration.
Graves said the U.S. has the busiest, most complex airspace in the world, creating a need for safety.
"Making sure we're staying away from airports, away from traditional flying lanes, and things along those lines, but look, this stuff's not insurmountable," Graves said.
Wing said the benefits go beyond faster deliveries for the customer.
"It takes cars off the road, reduces congestion, it's more efficient," Bass said. "There are a broad range of benefits. It can also be safer in some cases."
Graves said he expects a significant increase in U.S. drone deliveries within two to three years, widespread use in 10 years, and on a longer timeline, drones being used to transport people.
"Take an Uber lift app and say, I don't want a car, I want an electric vertical takeoff and landing to take me to the airport," Graves said. "I mean, it's pretty amazing some of the conveniences when you start charting this out in the future."
Congress is working on changing FAA regulations as part of re-authorizing the agencies funding, which happens every five years, and scheduled for 2023.
Copyright 2023 Gray DC. All rights reserved.